"The Outlook is Very, Very Exciting": Why it's a Great Time to Join the Company
A career at Akkodis offers endless possibilities for growth and developing new skills, as we soon discovered in a chat with our head of talent.
5 minutes
8th of November, 2022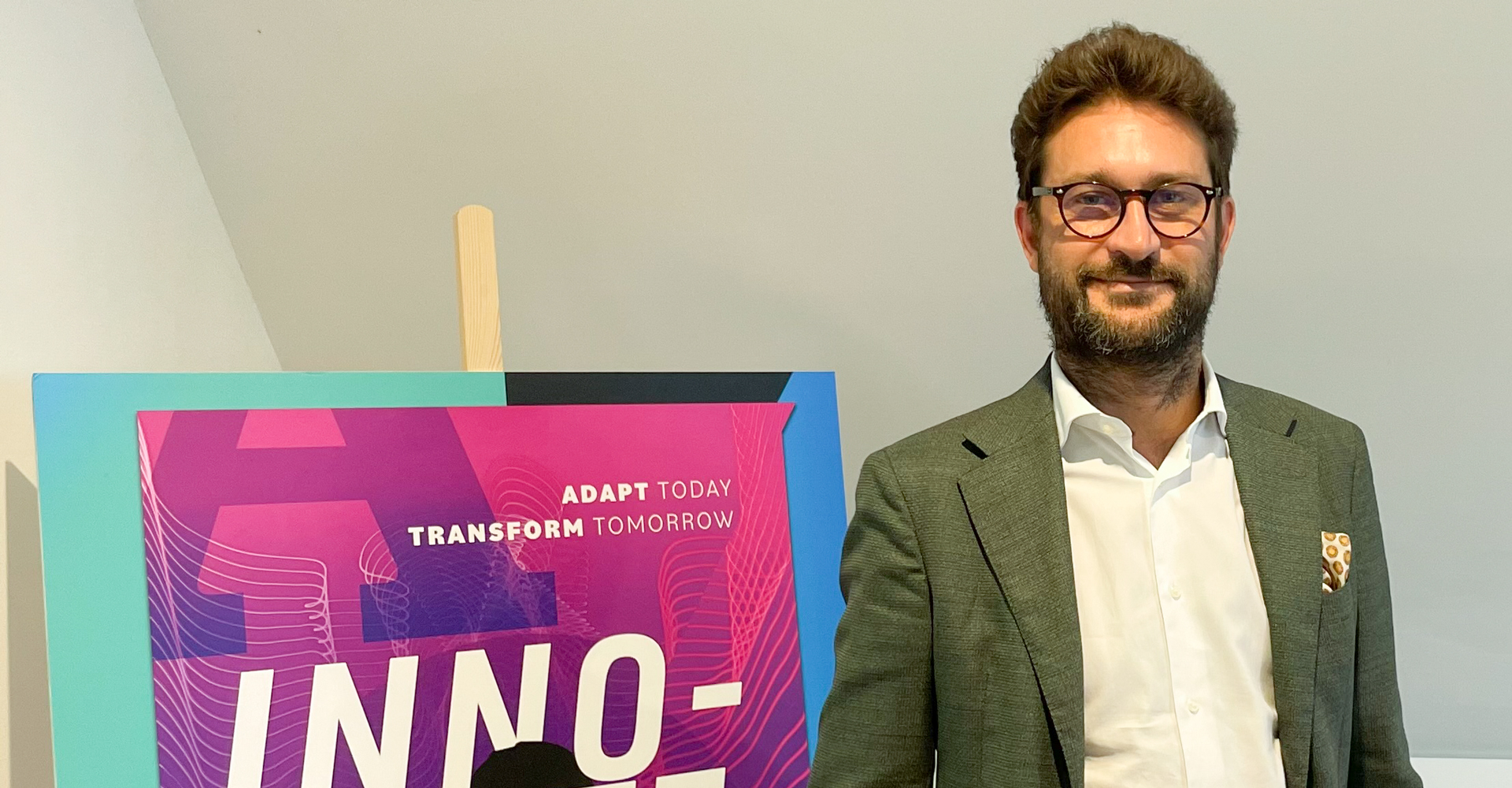 With almost a decade's experience at the Adecco Group and as head of talent for Akkodis, Arnaud Lemercier, our global vice president of talent acquisition and talent management, is certain there's a bright future ahead for new starters.
Arnaud knows the technical recruitment market inside-out, having previously led specialist recruitment agencies in Basel and Munich. The creation of Akkodis, he says, presents a unique opportunity: the chance for engineers and IT specialists to come together to work on some of the leading technology projects globally at a time when digital is revolutionizing the industry.
We sat down with Arnaud to find out more about the importance of training in digital, why he values interpersonal skills as much as technical abilities, how employees are actively shaping the Akkodis brand and culture – and our plans to become the top organization in the industry.
Akkodis is a young company working in the highly competitive engineering and IT sector. Why is it so attractive to new recruits?
We've combined two entities that are very complementary: AKKA, which is a leading player in engineering in Europe, particularly in aerospace, automotive and rail, and Modis, which is an IT and digital specialist that's especially strong in the US and Asia. Together, we are now Akkodis.
Thanks to the merger, we offer candidates the chance to work on projects and opportunities all around the world, with everyone from the biggest names in the engineering sector to the latest digital start-ups. We also provide extensive upskilling programs, enabling our engineers to develop the latest skills.
That means a career with Akkodis is good for the future as the industry continues to evolve as part of the digital transformation. The creation of Akkodis is great news for internal candidates too: it means our portfolio of projects is more diverse than ever.
It's common knowledge that there are skills shortages when it comes to technical jobs. What is Akkodis doing to address them?
There is always a battle for talent because companies everywhere want the best. It's also true that there are major skills shortages in IT and digital, and to a lesser extent in engineering. Even if we doubled the size of my talent acquisition team, it wouldn't necessarily be straightforward to get the candidates we need.
That's also why we're putting so much work into reskilling and upskilling employees. We need to build capability ourselves.
For example, last year we reskilled 550 employees in France in software development, Java, C++, data analysis and cybersecurity. We needed to do this to provide the right skills base to our clients.
We are always developing innovative career paths for our engineers and technicians. You might be a legacy engineer in aerospace used to working with something physical you can touch. If you go and work in IT, it's very different. We accompany and support our employees through that change.
How important are so-called 'soft skills' as well as these digital competencies?
Very important. Your soft skills are often where you stand out as a candidate. One of the biggest mistakes I see applicants making is assuming technical understanding and experience is enough. We need candidates who are great technically but have the personality and ability to work in a team and communicate with our clients. We want our current and future colleagues to reflect our values: honesty, respect, fairness, and inclusion.
One of the most important areas at Akkodis in terms of soft skills is inter-cultural training, because we are a global business operating across territories and time zones. That stereotype of the engineer as someone uncreative, not talking with anyone, poor social skills, and so on, is dead.
Our engineers are ambassadors for the brand and need to act as such.
How would you describe the Akkodis brand to someone interested in joining the business?
We want to build the brand together, and it's the same with culture, which is empowering. We are involving employees at all levels in developing a great internal culture everyone is engaged with.
We want a culture that drives performance. That means people need to 'walk the talk', be accountable and transparent. We trust our people: we expect they will do what they say they're going to do.
We also have a growth mindset, meaning we continually challenge ourselves. But we don't forget to celebrate our successes when we win. And we're innovative, not only in terms of technology but also in the way we develop our colleagues.
What kind of qualities should potential candidates for jobs at Akkodis have?
We are looking for people that are inquisitive. They should be interested in developing their professional competencies, understand that learning is continuous, and be capable of reflecting on their performance to do even better.
More than knowing our history, I expect jobseekers to be questioning and curious. To me, people who are not asking questions are not really interested in the job or the company.
Long-term, what are Akkodis' ambitions?
Being the leader in the smart industry.
As part of the Adecco Group, we have a lot of support when it comes to growth. Our clients are undergoing a digital revolution, whether that's in automotive, life sciences or clean energy. They need someone to accompany them on their journey – and that is what we are doing with the solutions we provide.
What are the key benefits for employees of working at Akkodis?
Candidates get access to the right technologies and projects to further their careers and knowledge and are financially rewarded for good performance. We know that since the pandemic flexible working arrangements are an important element of the package, so we're keen to maintain remote working options.
It's also important for team-building that people meet up physically, so we expect them to spend a certain amount of time in the office, too.
Finally, what should existing employees do if they want to find out more about the new opportunities on offer?
We're working on developing an internal jobs marketplace for all employees. As we get that up and running, people can reach out to me, or their local HR director, and we'll let them know about the openings that are right for them.