How we support the vital supply chains that keep printed materials rolling off the presses
Supply chains - and the logistics behind them - are the lifeblood of our industries. In the increasingly sophisticated print industry, to keep machines worldwide supplied with parts and performing at their best, you need a first-rate supply chain and logistics team.
5 minutes
4th of October, 2023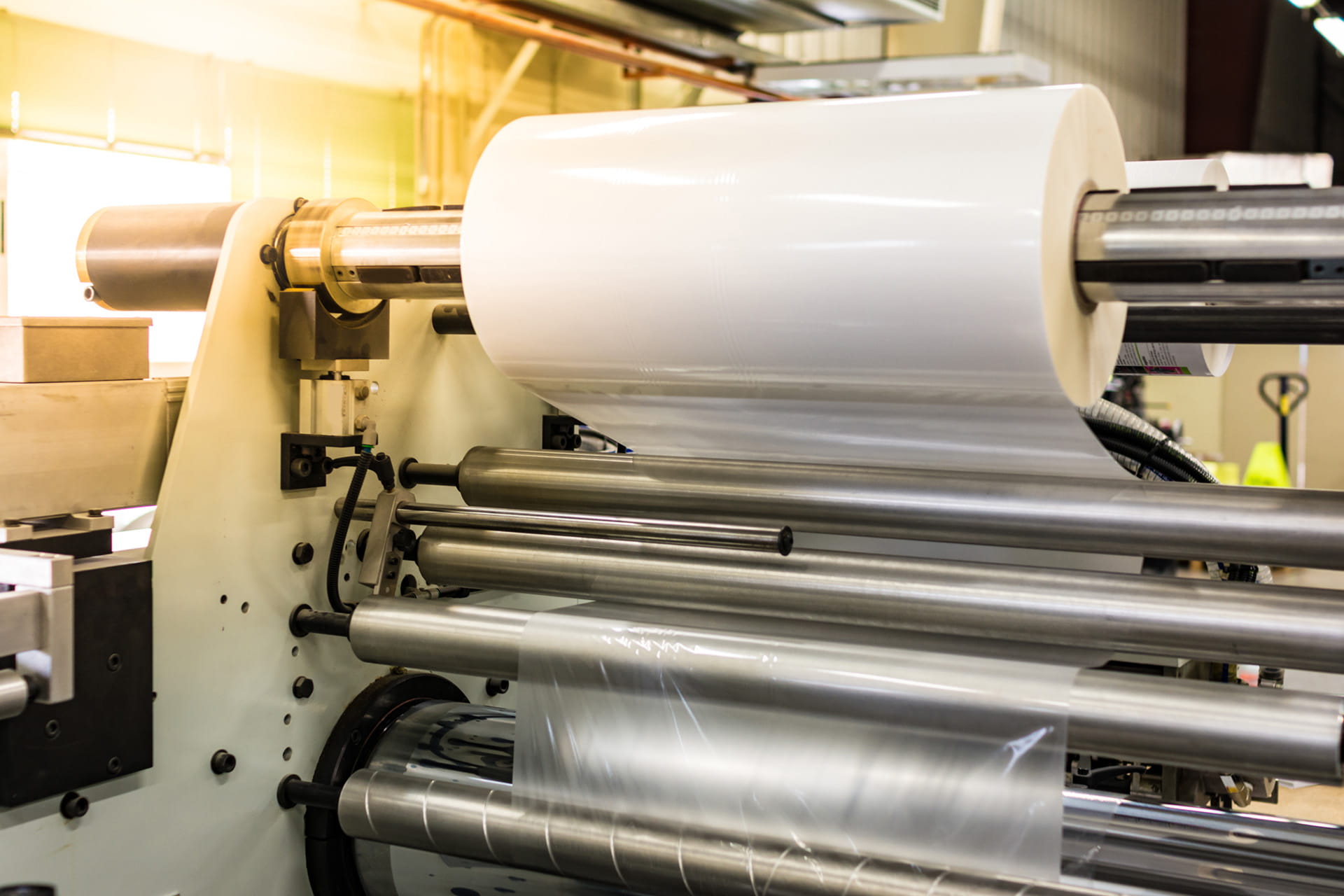 Imagine a postcard without a picture. A soft drink in a plain aluminum can. A book without a cover.
Aesthetics are a key part of the products we consume. And for the huge multinational corporations that produce these goods, that means adorning them with various labels. For that, you need printers.
For these presses, if machine parts need replacing, or there is a technical fault, the production quality suffers or stops altogether. With this, comes a massive financial cost to brands around the world.
Our Bulgaria-based team helps to maintain the functionality and increase the lifespan of a wide range of digital presses. The team prevents bottlenecks in the supply chain and keeps products rolling off production lines and onto our supermarket shelves.
From fixing a button, to fixing the whole press
Unlike regular printers, these machines cope with non-stop feeding, non-stop stacking, non-stop color calibration and non-stop production. Their 40-laser beams in the writing head and the pre-gripper rotors can produce 6,000 high-resolution prints in one hour.
With high outputs and heavy demands placed upon them, the parts - palette feeders, charge rollers, impression cylinders, binary ink developers and photo imaging plates among them - sometimes need fixing and replacing. Our team oversees the health and functionality of thousands of these presses from North America and Europe, to the Middle East and Asia Pacific region.
"We see the problem and know how to analyze it," explains Supply Chain Coordinator, Aspasia Ilieva. "It could be a bit of cable. It could be a button that adjusts the settings. It might be the writing head: the big, expensive part of the machine that puts the ink onto the paper. It could be the whole health of the press."
Keeping printers healthy means seeing into the future. Recording and data gathering on the supply chains and predicting what parts will be needed where and when ultimately keeps the presses running. By providing, say, information on the ten most in-demand parts or producing graphs for the clients on fulfillment levels across the regions they're able to stay one step ahead. The team is able to mitigate against parts running low and can keep the thousands of industrial printers peppered throughout the planet in constant production.
Initially operating in just one region, the team now oversees the health and functionality of presses from North America and Europe, to the Middle East and Asia Pacific.
"The team needs to be both technically adept, but also demonstrate fine-tuned people skills. You learn lots about people, countries, and different ways of working," says Subject Matter Expert, Anna-Vasi Petkova.
"It's not just about engineering - although I have a background in engineering and I'm good with numbers," adds Aspasia. "Being a successful Supply Chain Coordinator is also about working with people."
Constantly improving the process
Anna-Vasi has been in supply chain and logistics at Akkodis for six years. In that time, she has seen the team more than triple in size.
Tasked with keeping the supply chain running seamlessly, Anna-Vasi is always on the look-out for ways to improve the process. For example, she noticed an issue with the backorders and calculating their estimation time. It was a lengthy process. Categorizing them in Excel was time consuming - involving lots of manual calculations and hours of effort.
What they needed was a macro file. In Excel, a macro file is an action that can be executed as many times as you like. It means repetitive tasks involving data - like manual calculations - can be repeatedly conducted with little manual input.
After completing a Visual Basic for Applications (VBA) course - "Akkodis gives us free access to online courses" highlights Anna-Vasi - she was able to create a "brand new" macro file that included, "lots of formulas, functions, pivot tables and a guide on how it needs to be used."
The result? Manual time spent on calculations was slashed, meaning greater time and cost efficiency. "It was very interesting for me: now with the press of one button you can receive the data you need in only a few seconds - instead of doing lots of manual calculations for hours," she says.
Looking to the supply chains of the future
When a machine breaks down or is underperforming the team is on hand to attend to it remotely.
Right now, the team consults with engineers and other specialized maintenance personnel to identify the problem and resolve it. The engineer will sometimes wear 'smart' glasses, so that the team back in Bulgaria can see the press in real time - whether that printer is in Tokyo or New York - and work together to get it working again.
In the future, that same technology, reckons Aspasia, could be applied to gloves - meaning the team can 'handle' presses that could be five kilometers away or on a different continent.
So these magical gloves could become a reality?
"Someday I believe I will have the opportunity to work on this. Technology and innovation are exciting - I'm happy to be working in this field. It's good to know that we're inventing and implementing new technology at Akkodis that really helps people in their day-to-day lives."
We work on all kinds of projects - from automotive and aerospace to defense and clean energy. To find out more about our first-class opportunities for career development, get in touch today.