Thinkers and Makers: Why Systems Engineer Stefano Sibille is a Supply Chain Superstar
Stefano Sibille has a big job: managing an entire global supply chain for a client in the automotive sector. Stefano tells us why Akkodis is a great choice if you're looking for exposure to different sectors, discusses how the pandemic accelerated inevitable changes to ways of working, and enthuses about his love of hiking in the Alps.
5 minutes
11th of July, 2022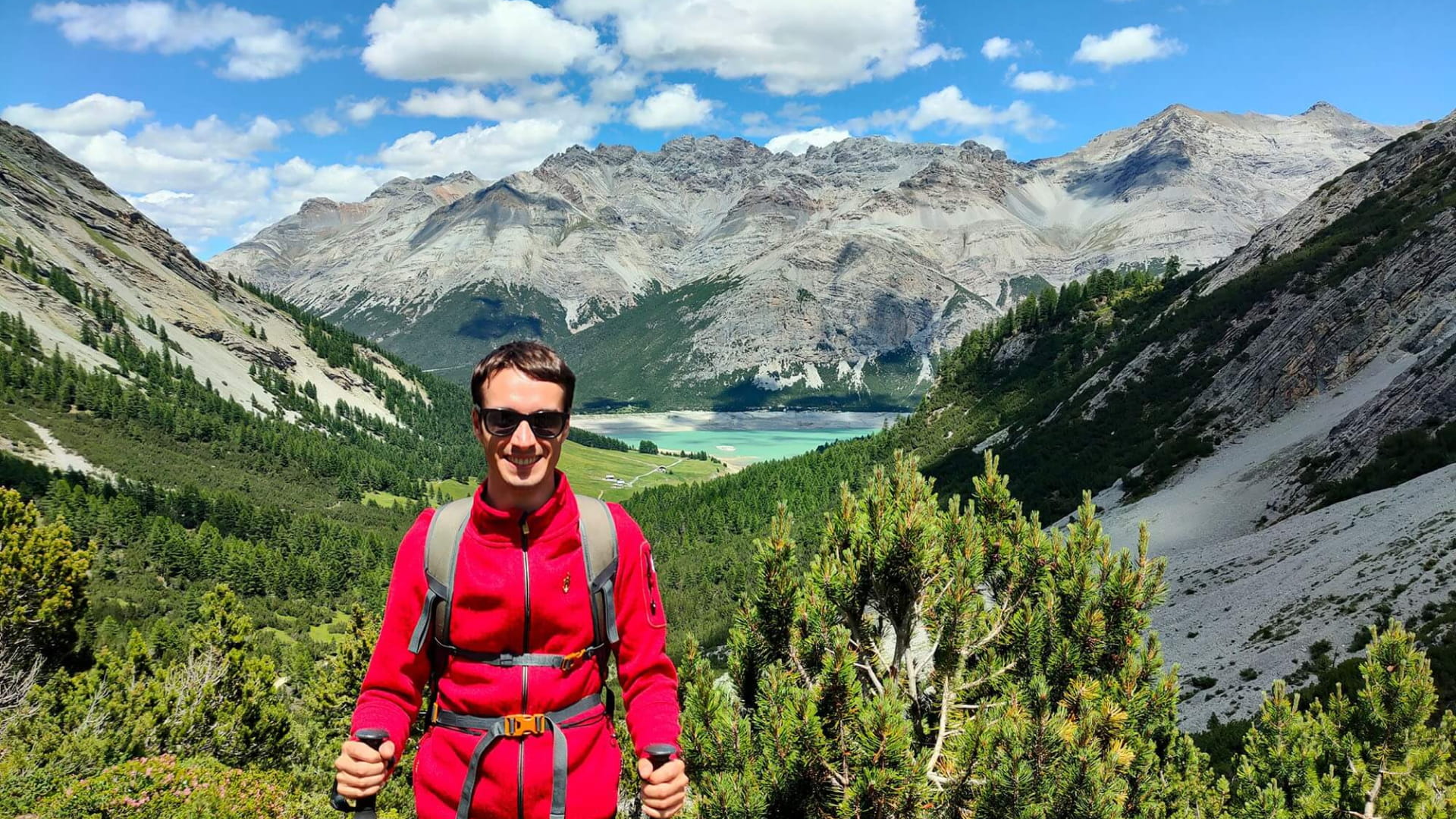 With a Master's degree using machine learning to understand lower body movement in Parkinson's disease patients, engineer Stefano Sibille might not have seemed an automatic choice for a job in the automotive sector, but his career has flourished in the three-and-a-half years he's been with Akkodis.
"Right now, I'm working in automotive but in the future that could change," Stefano explains. "For me, one of the attractions of Akkodis is that it is an international company covering many industries both here in Italy and around the globe. I wanted to focus at first, but with a company that would also give me the chance to work in different areas and projects."
Tell us a little more about your role, Stefano.
I'm an electronic systems engineer for a customer based in Turin specializing not in passenger cars but manufacturing medium and heavy-duty vehicles, and military vehicles. In addition to my day-to-day job, I am a systems integration tutor and a technical recruiter. So, I reach out to new candidates all the time.
I am also one of the Akkodis brand ambassadors for Italy, which is a great opportunity and an honor. I try to be an ambassador for the brand every day, no matter where I am!
What might your day typically involve?
I manage our customer's relationship with systems suppliers from across the world, including France, Italy, and Brazil. Although I am an Akkodis employee, I work as a seamless part of the manufacturer's team and as a reference point for suppliers who speaks on behalf of the customer.
I see the project from a transverse point of view, which means I know what's going on throughout the supply chain. It's important that both the customer and the suppliers trust me. A systems engineer needs to be smart, reliable, and precise.
What's one of the biggest challenges of your job?
Being a trainer is a big challenge. Knowing how to do something is not the same as being able to teach it, but when new colleagues come onboard, that's what I do. You need to know the job very well and be attuned to the needs of your colleagues, too.
For example, we use English terms a lot, even if we are speaking in Italian, so it helps if I can simplify the language as much as I can. Overcoming these barriers requires dedication, passion and listening skills.
What would you say to someone thinking of joining Akkodis right now? What are the benefits?
There are always people here you can rely on, and it's a great place to evolve and grow. I joined the company as a junior consultant; now I am a consultant and team leader of five people. Akkodis is a stimulating environment.
The other thing I'd say is that if you are chosen to work for a customer, you are ready. You won't have to demonstrate qualities that you haven't already demonstrated at interview.
What do you see yourself doing in the future at Akkodis?
I want to learn formal project management skills and develop my role as team leader. I'm keen to remain a technician but develop my managerial abilities too. With Akkodis' goal of being the number one company in the sector, I'm sure I will get the chance to fulfil my ambitions.
It's not all work. What do you like to do to relax?
I love travelling and discovering new cultures and I've been to central America, the Middle East and the North Cape. I'm also a keen linguist. I use English every day at work, and I enjoy learning new languages with travel in mind.
In general, I love the outdoors: that includes gardening and being near the sea, although I'm not a beach bum, I enjoy sailing instead! And I love hiking in the beautiful mountains to the north of Turin.