Akkodis Rocks #CES2023: from VR Simulators to 3D Printed Pancakes
The global Smart Industry leader made a winning debut, showcasing innovations that are transforming the future of Aerospace, Automotive & Transportation and Life Sciences & Healthcare, and beyond.
8 minutes
11th of January, 2023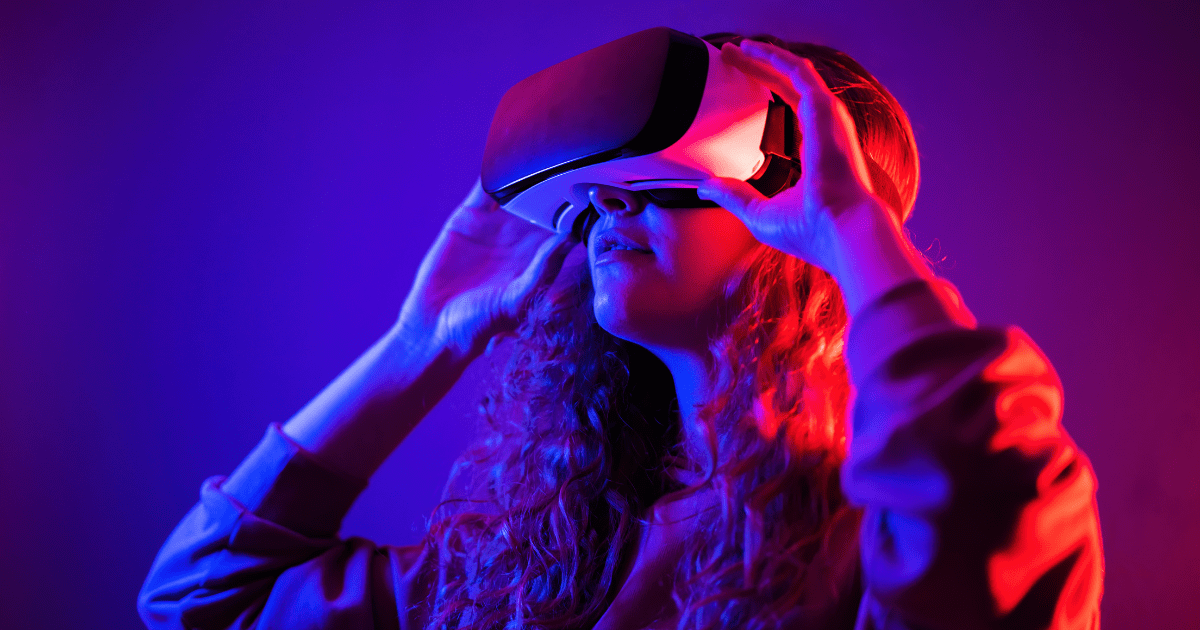 Zurich, Switzerland, January 11th, 2023 – Akkodis, a global digital engineering company and Smart Industry leader, was delighted to debut its best-in-class technologies last week at #CES2023 in Las Vegas, Nevada.
Aligned with the CES event theme of Human Security, Akkodis showcased new innovations that foster human security, sustainability, and bring enhanced digital capabilities to global industries, including Aerospace, Automotive & Transportation, and Life Sciences & Healthcare. Solutions featured included:
Smart Digital & Immersive Learning: A customized immersive virtual reality solution for the automotive industry was available for CES participants to experience. Akkodis creates customized digital learning solutions that span virtual and augmented reality, gamification, and 2D/3D simulations. With its deep understanding of industrial issues and processes, the Company has delivered over 2,000 customized learning solutions for clients with highly complex operating environments in the Manufacturing & Logistics, Automotive & Transportation and Life Sciences & Healthcare sectors.
Smart Mobility Solutions: An innovative, customized electric car-sharing solution and a digital fleet management solution were also demonstrated. The car-sharing solution was developed in partnership with an OEM and featured intuitive UI/UX (user interface/experience) elements including free floating access to cars, keyless unlocking, and a highly secure identity check. The fleet management solution included an in-truck telematics platform and real-time analytics to ensure efficient use of the fleet through remote diagnostics, vehicle tracking/mapping (asset management), trend analysis, driver performance analysis, and operational record-keeping. The company has extensive experience working with automotive manufacturers developing customized software for complex business issues.
Smart Medical Solutions: A customized software solution that uses a wireless medical tablet paired with a human-like mannequin for healthcare-related simulation training, to prepare for situations such as heart attacks and cardio-pulmonary resuscitation. The Akkodis team worked in partnership with the client on the solution from concept to production and delivery. This application is an example of a customized range of solutions that incorporate scanning capabilities, AI, neural networks and analytics. By combining the core IT and engineering competencies of Akkodis, with our clients' deep domain expertise in healthcare, clients are able to accelerate their innovation, time-to-market and most of all, save more lives through technology.
"It was an honor to introduce Akkodis to many innovative thinkers and business leaders at one of the world's most influential tech events," said Mike Small, President, Akkodis North America. "CES was a showcase for the connected future – one where the convergence of digital and engineering is helping to create a more sustainable, and connected world. I am grateful to my Akkodis colleagues from around the world who came to Las Vegas to meet with clients and form new relationships – we all came away feeling excited and inspired, knowing that Akkodis is playing a critical role to #MakeIncredibleHappen."
Akkodis is committed to its purpose which is based on Making the Future Smarter for Everyone and through co-creation with clients and partners, we are Engineering a Smarter Future Together.
About Akkodis
Akkodis, is a global leader in the engineering and R&D market that is leveraging the power of connected data to accelerate innovation and digital transformation. With a shared passion for technology and talent, 50,000 engineers and digital experts deliver deep cross-sector expertise in 30 countries across North America, EMEA and APAC. Akkodis offers broad industry experience, and strong know-how in key technology sectors such as mobility, software & technology services, robotics, testing, simulations, data security, AI & data analytics. The combined IT and engineering expertise brings a unique end-to-end solution offering, with four service lines – Consulting, Solutions, Talents and Academy – to support clients in rethinking their product development and business processes, improve productivity, minimize time to market and shape a smarter and more sustainable tomorrow.
Akkodis is part of the Adecco Group.
www.akkodis.com
About The Adecco Group
The Adecco Group is the world's leading talent company. Our purpose is making the future work for everyone. Through our three global business units - Adecco, Akkodis and LHH - across 60 countries, we enable sustainable and lifelong employability for individuals, deliver digital and engineering solutions to power the Smart Industry transformation and empower organisations to optimise their workforces. The Adecco Group leads by example and is committed to an inclusive culture, fostering sustainable employability, and supporting resilient economies and communities. The Adecco Group AG is headquartered in Zurich, Switzerland (ISIN: CH0012138605) and listed on the SIX Swiss Exchange (ADEN).
www.adeccogroup.com
Media contact
Lisa Bushka
VP, Global External Communications, Akkodis
M. +8604630770
E. lisa.bushka@adeccogroup.com