Akkodis and the Mercedes-EQ Formula E Team Celebrate Two Years of Remarkable Achievements Both on and off Track
As Official Engineering Partner of the Mercedes-EQ Formula E Team, Akkodis' technical expertise supported the team in securing two consecutive ABB FIA Formula E Team's and Driver's World Championships.
8 minutes
5th of September, 2022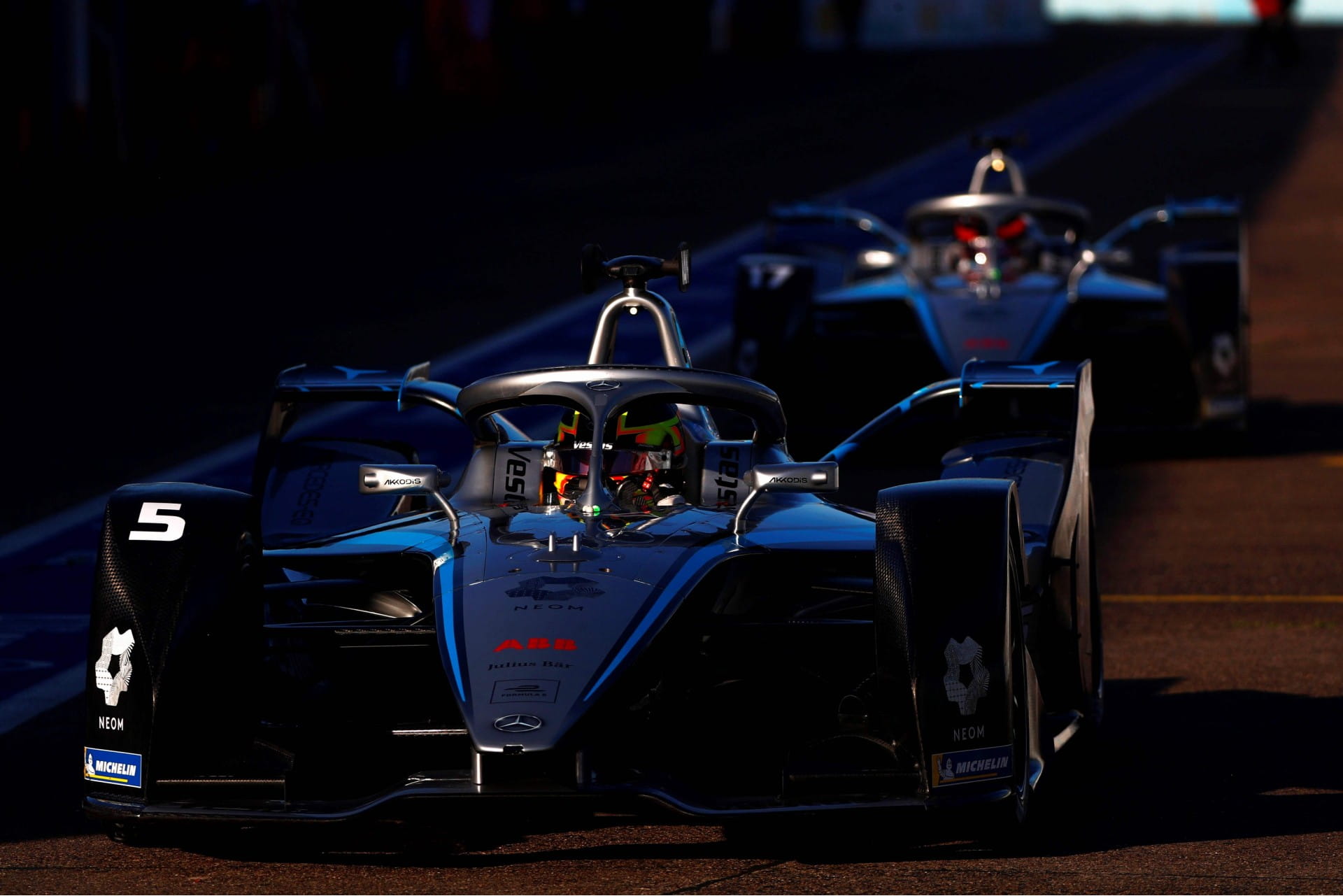 For two seasons, Akkodis, a global leader in Smart Industry, provided the Mercedes-EQ Formula E Team with industry leading technology, such as AI & Data Analytics, to establish a competitive advantage that enhanced performance on the track.
Akkodis also supported the team by identifying world-class tech talent to operate within the team. Most notably, Shreyas Raman, a Yale University student, was embedded in the team for Season 8 as Team Principal Consultant following the inaugural Akkodis 'Lead the Charge' program.
In his role as Principal Consultant, Shreyas Raman chaired Mercedes-EQ Formula E Team's sustainability board and supported Team Principal Ian James throughout the season. Ian James, Team Principal of the Mercedes-EQ Formula E Team says: "The support of Akkodis as Official Engineering Partner has been incredibly important in our journey to back-to-back World Championships.
The collaboration between both organizations enhanced the team's performance both on the track and at our Headquarters in Brackley. Akkodis provided the team with industry leading technology, such as Artificial Intelligence & Data Analytics that contributed to the team's performance."
Jan Gupta, President of Akkodis says: "We are delighted to celebrate this historic success with our partners the Mercedes-EQ Formula E Team. To win one ABB FIA Formula E World Championship was incredible, but to win two years in a row is remarkable. We are proud that Akkodis smart technology and talent contributed to the team's success, and we reflect on our partnership as a great achievement between two world-leading organizations."
With the partnership between Akkodis and the Mercedes-EQ Formula E Team concluding at the end of Formula E Season 8, Akkodis is proud to partner with the Mercedes-AMG Petronas Formula 1 Team to work on sustainable solutions within motorsport and providing access to a global tech talent pool and smart technologies to engineer a smarter future, together.
For further information on Akkodis, please visit akkodis.com
About Akkodis
Akkodis, formerly AKKA and Modis is a global leader in the engineering and R&D market that is leveraging the power of connected data to accelerate innovation and digital transformation.
With a shared passion for technology and talent, 50,000 engineers and digital experts deliver deep cross-sector expertise in 30 countries across North America, EMEA and APAC. Akkodis offers broad industry experience, and strong know-how in key technology sectors such as mobility, software & technology services, robotics, testing, simulations, data security, AI & data analytics. The combined IT and engineering expertise brings a unique end-to-end solution offering, with four service lines – Consulting, Solutions, Talents and Academy – to support clients in rethinking their product development and business processes, improve productivity, minimize time to market and shape a smarter and more sustainable tomorrow.
Akkodis is part of the Adecco Group.
About the Mercedes-EQ Formula E Team
Motorsport has been a core element of Mercedes-Benz for more than 125 years. The first vehicle to bear the Mercedes-Benz name was a racing car. At the end of 2019, Mercedes-Benz added a new chapter in its long and successful motorsport history. The ABB FIA Formula E World Championship is the ideal platform to demonstrate the performance of the Mercedes-EQ battery-powered electric vehicles, offering a completely new kind of experience, which combines racing with a unique event character. The team celebrated the first ever fully electric race win for Mercedes-Benz in their debut season in Formula E. In Season 7, only the second full season for the team in the ABB FIA Formula E World Championship, the team clinched a historic double World Championship, by finishing first in both Teams' and Drivers' Championships. The following season, which would also mark the last season in Formula E for Mercedes-EQ, the team managed to repeat its impressive result, and scored another double World Championship.
For more information and media enquiries, please contact: