9 LinkedIn Tips for Engineering and Technology Profiles
LinkedIn is an indispensable tool for professionals in every field. But merely having a profile isn't enough, especially for highly skilled technical professionals. Experienced engineers, developers, IT experts, and others whose careers are built on specific technical skills and expertise need to do more than just plant a flag there if they're going to get maximum value out of LinkedIn.
As of 2023, LinkedIn has over 875 million users in more than 200 countries around the globe. That's a lot of people vying for attention. Cutting through all the noise and getting the most out of LinkedIn may seem daunting, but it's never been more worthwhile: Use these tips to build your network, improve your brand, and get noticed by recruiters and hiring managers.
5 minutes
17th of April, 2023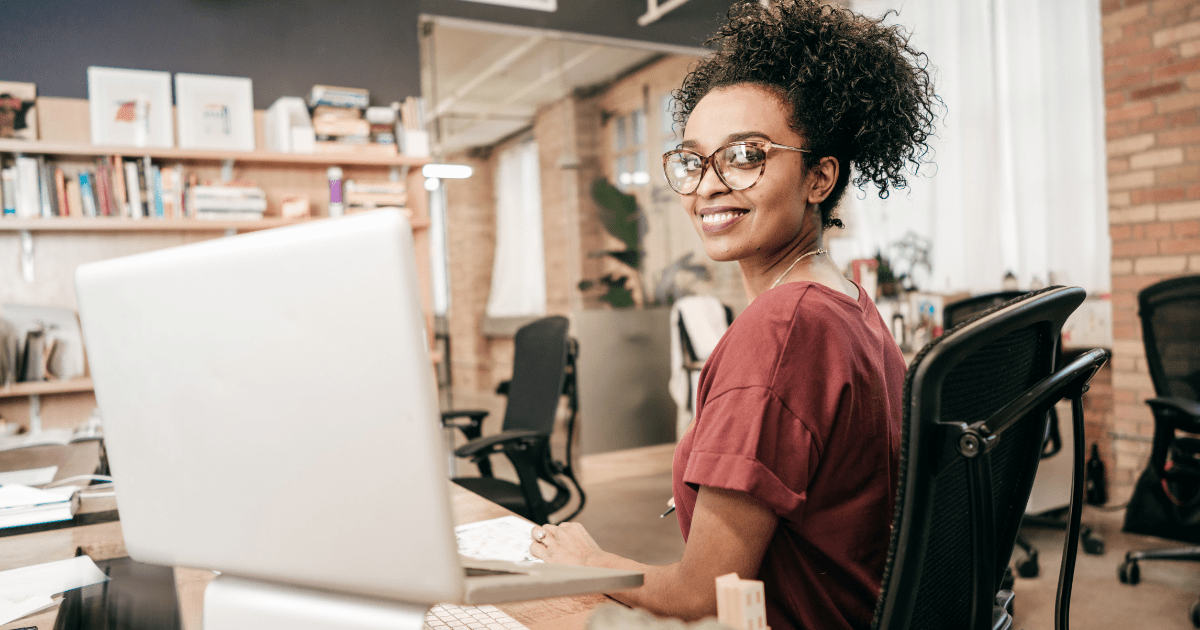 9 LinkedIn Tips to Make the Most of Your Profile
1. Make Sure Your Profile is Complete
This step is a must for every LinkedIn user. Before you start networking, you need to make sure your profile is complete. Notice the Profile Strength meter on the right of your profile page. If it doesn't say "All-Star," you're missing out on one of the best ways to get noticed.
To get your profile to maximum completion, include a detailed account of your career history, including descriptions of your role, your responsibilities, and your best achievements. You should also include any technical information relevant to that role, including coding languages or technologies you used. You won't get your profile to completion without a photo. Profiles without a photo are seven times less likely to be viewed by recruiters. It doesn't have to be fancy, either — a basic headshot will do just fine.
2. Add Your Location
According to LinkedIn, more than 30% of recruiters will use advanced search based on location. Make sure to include your location in your profile so that recruiters can connect you to opportunities they have in your area. This also opens the door for former colleagues to reconnect if they have recently relocated, or are traveling for work.
3. Don't Neglect the Extras
LinkedIn allows you to include certifications, languages, awards, patents, and projects on your profile. You're a good engineer, so this is a great place for you to show off the depth and breadth of your skills and knowledge. If, say, you're a certified Windows engineer, be sure to include that information here. Equally important is the "Skills" section. This is a great way to advertise your extensive technical knowledge and gain skill-specific endorsements from your network.
4. Tell Your Story
Use your Summary section effectively by writing a compelling synopsis of your career, your professional interests, and your skills. Think of this as the lead paragraph in a news article. If it doesn't grab the reader's attention, they're not likely to keep reading. Also, make sure that it has 40 or more words so that it is more likely to show up in a search.
5. Build Your Network
Connect with colleagues, past and present. But don't stop there. Find professionals who work at the companies you're interested in and politely ask them to connect. Be sure to include a note that you'd like to learn more about their company and ask if they'd be interested in connecting. This is a great way to develop an inside track on available jobs that might be coming open, and a resource within the company should you decide to follow through with the hiring process and later the interview process.
6. Follow the Companies You're Interested In
There are over 58 million company pages on LinkedIn. Following a company allows you to keep up with their news and updates, as well as job openings they've posted. Take the time to read through their job postings, taking note of the job descriptions and job requirements. Even if you aren't actively looking for a new engineering role, you can keep yourself in the talent pool for engineering jobs they may have in the future.
7. Connect with Recruiters
An interested recruiter is a valuable asset, even if you're not looking for a new position right now. Engineers are in high demand, so they are always recruiting great engineering candidates. Search LinkedIn for recruiters who typically place potential candidates with your skill set. Most will advertise themselves as "Technical Recruiter." Some will be more specific, focusing on engineering candidates, programming, or another technical field. Most will gladly accept your invitation to connect.
8. Join Professional Groups
This is another must-have for technical professionals. There are over 1.5 million groups on LinkedIn, and joining several is a great way to interact with your professional peers. Of course, the key word there is "interact" — to get the most out of groups, you have to participate.
9. Searching Group
Search through the groups until you find a few that suit your career. Once you join, you're bound to find lively discussions relevant to your interests. "Participating in these discussions is a great way to gain exposure, build your network, and, best of all, earn the attention of recruiters. Recruiters scour professional groups looking for knowledgeable, skilled professionals. Another way to get the most out of LinkedIn's groups is to join alumni groups for the schools you went to. Many schools even have groups devoted to specific majors.
Connect with Akkodis
All in all, LinkedIn is a crucial resource for technical professionals. Companies are ready to hire great engineers for their engineering teams. While it may seem like an uphill climb, especially if you're new to the site, with just a little effort you'll begin reaping the rewards in no time.
With the help of Akkodis and the power of LinkedIn, you can make your dream job a reality. Our team is here to provide the guidance, insight, and resources needed to ensure you are prepared for the next step in your career. We have years of experience in helping professionals find the perfect job and are committed to assisting you every step of the way. With our support, you can take control of your career and reach the success you have always dreamed of.
Contact us today or take a look at our current open positions!