9 Things to do After You Put in Your Two Weeks' Notice
5 minutes
22nd of May, 2023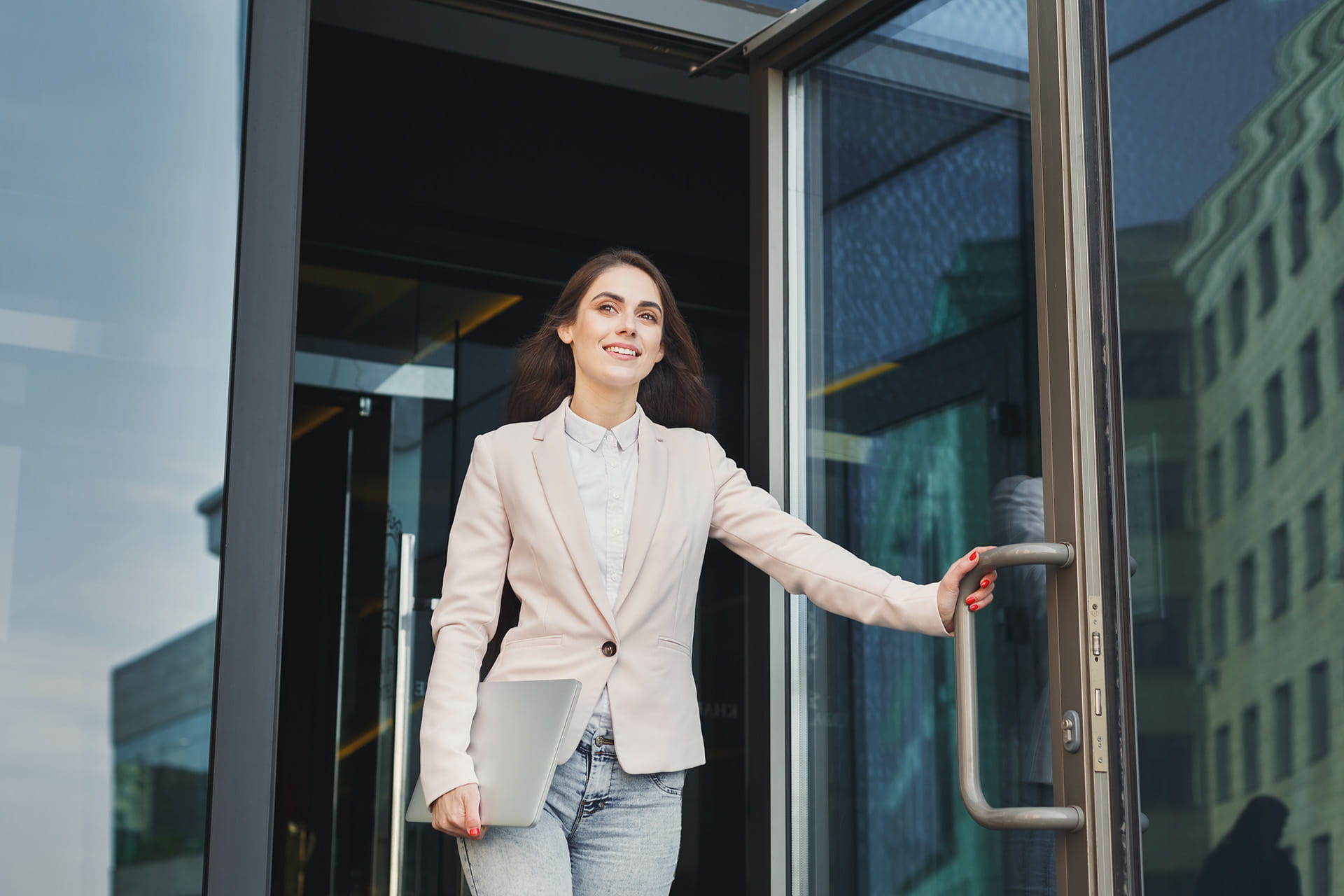 1. Mentally Prepare
Self-care is rarely top of the list of things you need to do after submitting your notice. But it's at the top of ours because, at Akkodis, we know the pandemic's impact on American workers. If you work remotely, the chances are that you'll be starting your new role sitting in the same corner at home. All that's new might be your email address and Zoom link. Many pandemic-era remote workers find that this lack of a 'clean break' makes the mental shift to a new job more difficult. And it can be harder to build your network from scratch from behind a laptop, so get real about how this might feel. It's a good idea to reach out to HR at your new company and ask about their remote working practices and channels so you can get yourself in the zone. If you can afford it, consider enlisting a professional mentor or a coach.
2. Make Life Easy for Those You Leave Behind
Changing jobs isn't just a big deal for you. Your departure means a lot of upheaval for your coworkers, too. Make sure you're all aligned on the must-dos in your final days and finish up as much work as you can. After all, their priorities may be different from yours. Offer to help train your replacement and prepare detailed guidance about your daily tasks. As a courtesy, you might want to send an email to your boss or working group with some limited contact info in case of questions about a project. Use your judgment here: Skip this step if you suspect they might overuse the privilege. If you work in an office, clean up your workspace for the next person. You might even want to consider leaving a hand-written note to wish them well. These actions serve as a kind of 'closure ritual' for you, easing your transition into whatever new adventure lies ahead.
3. Manage Your Manager
Success in any job hinges on how well you manage coworker relationships, including with the boss. With any luck, you've already developed a mutually rewarding working relationship with your manager. Even on your way out, try to be a problem solver rather than a problem maker. Keep all lines of communication open by scheduling calls and meetings to keep them informed of what you're doing. Send daily updates to make sure you're not missing anything. Even if your boss or colleagues are part of why you are leaving, try to remain friendly and professional. (You won't have to deal with them much longer, anyway, so what have you got to lose?) Bear in mind that engaging and retaining good employees is all part of a manager's job, so your boss will likely be sad to see you go. So, without being dishonest or manipulative, do what you can to make your boss look good, and never, ever bad-mouth them, especially in your last few days on the job.
4. Document Your Achievements
Make digital or paper copies of non-proprietary examples of your accomplishments during your tenure at the company. Don't forget to include earlier projects you may have completed at previous assignments there. And remember to list any awards, certifications, training courses, or other achievements along the way. These records will help you polish up your resume or CV and ace future interviews. But be careful: departing employees can get in big trouble if they take internal documents without their employer's permission. Always ask ahead, even if it seems insignificant to you.
5. Delete Any Personal Content from Company Apps and Devices
Most large organizations are very risk-averse and will immediately wipe your laptop as soon as you return it. Be careful with smaller companies, though, as they often create new user accounts on work devices (and delete the old ones), potentially putting your data at risk. To preserve your privacy – and avoid falling afoul of company policies or data protection laws– you'll want to wipe any personal email messages and leave your laptop sparkling clean. While clearing out, make sure you forward any important work-related content that your replacement or colleagues might find helpful. But remember, it's ALWAYS important to keep your personal and business information separate, not just during a transition to another organization.
6. Get References
Don't limit yourself to asking your current boss, colleagues, or subordinates for references. You can ask a favor of anyone you've worked with, including top executives. Before requesting a letter of recommendation, try to contact them in person to ask for permission. Then, send a formal email to let them know what you need, including a timeframe, and remind them of your achievements at the company. Attach an updated resume for their reference. And be sure to request a LinkedIn recommendation for your ultimate LinkedIn profile. Send a personal email first (because people may ignore messages from LinkedIn) and offer to recommend them in exchange. Don't put this off until you've left the company because, well, out of sight, out of mind.
7. Arrange a (Virtual) Goodbye Gathering for Your Last Day
Unfortunately, many employers haven't done the best job of adapting their exit processes. On your last day, you may notice that you get blocked from internal messaging systems, your email gets shut down, and your accesses get withdrawn, which can all feel strange, especially if you're working from home.
Whatever your reasons for quitting, see what you can do to go out with a bit of sparkle. Consider taking the initiative and setting up a small gathering, virtually or in-person, to thank the people you've had a great time working with and maybe even build a few bridges with those you didn't.
If you aren't able to put together a gathering, It's always a good idea to send at least a goodbye email before setting your last Out of Office. Show your colleagues how much you appreciated their help and guidance during your time at the company. Reflect on your professional experience with the organization, what you enjoyed, and how you have grown. And remember, it's always best to say goodbye in person, too, if you can manage.
8. Pay a Visit to HR to Tie up Any Formalities
Have you signed a non-compete agreement with this company? You need to get a copy, and you may need to ask for a signed release to complete the hiring process with a new employer. You also need to rollover your IRA. If required, sign up for temporary COBRA health insurance through your current healthcare provider until you can get coverage in your new position. Although it may cost quite a bit more, it could be well worth it.
9. Do Your Exit Interview
With most companies, you'll need to do an exit interview with HR in your last days. Make some notes ahead of time and decide how to position any negative feedback you may have. Try to frame it in terms of how the company could benefit from what you're sharing without making it sound like a personal grudge.
Follow these steps within your last two weeks on the job, and you can walk towards the exit with your head held high. Now, it's time to boldly go towards your next career adventure, sparked by the confidence of a job well done. And, above all, empower yourself to prioritize your well-being, all the time, whatever your new job. Opportunities are awaiting you.