From Montreal to Melbourne – railway simulators help train drivers around the world
For over 10 years, Akkodis has been developing driving simulation solutions for railway, automotive, aerospace and naval industries. From the subways of Panama City and Montreal, to the streetcars in Qatar and Toronto, and across regional train projects in the UK and Australia - thanks to a successful collaboration between Alstom and Akkodis, passengers across the world can travel more safely.
5 minutes
8th of November, 2023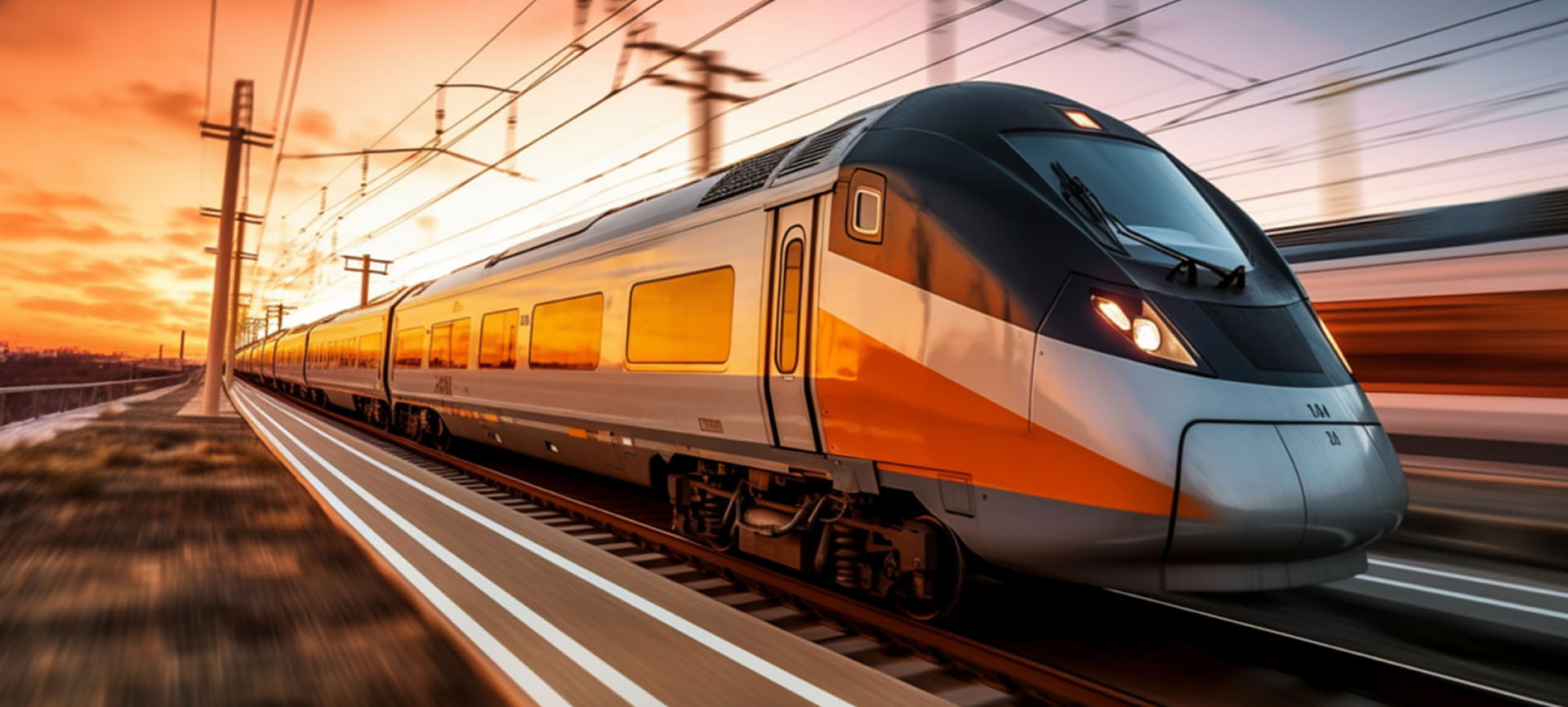 Multi-industry and multi-domain simulation solutions
The development of driving simulators begins with Virtual Procedure Trainers (VPTs). This process helps drivers and pilots learn by following the correct step-by-step procedure. Today's full-featured simulators can be used to test complete systems. They are modular and can be deployed on heavy simulation platforms (1:1 scale train cabs), as well as on light-weight, self-training equipment such as laptops. They can cater for training in real time for many professions: pilots, drivers, operators and maintenance staff.
Designing a new platform dedicated to rail driving simulation
The cutting-edge platform dedicated to rail driving simulation has been designed in exclusive collaboration with Alstom, the world leader in the rail industry. It's tailored to the unique training needs of train, streetcar and subway drivers and comes equipped with advanced tools for instructors, a scenario editor for creating customized learning situations and a train route editor for configuring itineraries and simulation environments.
With the integrated supervision system, instructors can monitor and adjust exercises in real time, as well as take on roles to simulate a dispatcher's job, for example. And unlike the VPT, where you couldn't step outside the framework of a procedure, simulators allow you to create unexpected situations to see how the human - and the train they are driving - will react. Other trainees can follow the driving test live, and benefit from advanced feedback and evaluation tools to analyze their colleagues' performance and identify areas for improvement.
Every project is different. For Danish railways, for example, Akkodis and Alstom are developing not only a train simulator, but also editing a 250-mile track and signaling system. Another client, a London-to-Southend regional train operator, asked for an identical replica of a London station, to help trainees grasp the complexity of its many platforms and signals. From the subway corridors in Bucharest, Barcelona and Montreal to the dynamic suburbs of Melbourne and the streetcars in the new city of Lusail, Qatar, Alstom rail simulators developed with the support of Akkodis help train drivers around the world.
Trainee stations adapted to customers' needs
Akkodis has adapted its solutions to the needs, budget and configuration of its end client's classrooms. The highly impressive full replica cab is an identical representation of a driver's cabin, with all the buttons and controls of a train. It can even be built on a motion platform - similar to those used in the aviation and aerospace industries, or on Star Wars film sets. The less expensive 'light cab' is just as effective in training. Touch screens replace most of the equipment, apart from the speed controller and essential controls such as door openers. Surrounded by huge 80-inch screens in a simulation cabin, trainees are totally immersed in the driving experience, with no need to don an augmented reality helmet. In its lightest version, more suitable for self-training, the main control console is reproduced by a touch screen and connected by USB.
Boosting the performance of 3D simulations
Although this is one of Akkodis' most accomplished visual projects, and is often demonstrated during customer visits, the simulator development teams are not stopping there. According to Xavier Parera, railway simulation project manager, 3D rendering and performance can be improved further. Clients are asking for 4K 3D rendering at 60Hz to improve the fluidity of the set, while maintaining high image quality.
Akkodis teams are also working on optimizing messages and reducing loading times for scenarios involving several miles of railway lines. Their latest milestone? Reducing loading times from several minutes to just 20 seconds. Department Head Cyril Boudias explains: "Customers continually challenge us as they strive to keep abreast of technological advances and compare our achievements with video games. So it's important for us to keep up with those innovations, too."
Inspired by projects like this? We have positions that will see you enhance your skills, work on innovative projects and make a real impact. Visit our Careers page to find out more about our exceptional career opportunities.