Everything You Need to Know About Engineering Consultants
When a company or organization is looking for expert advice for their projects, who can they turn to? Engineering Consultants are often the answer! These specialists can provide insight into various forms of engineering such as civil, mechanical, chemical, environmental, and electrical. Engineering consultants are problem-solvers who provide their clients with the expertise they need to take on any obstacle and turn it into a solution. Read on to learn more about Engineering Consultants!
5 minutes
2nd of November, 2022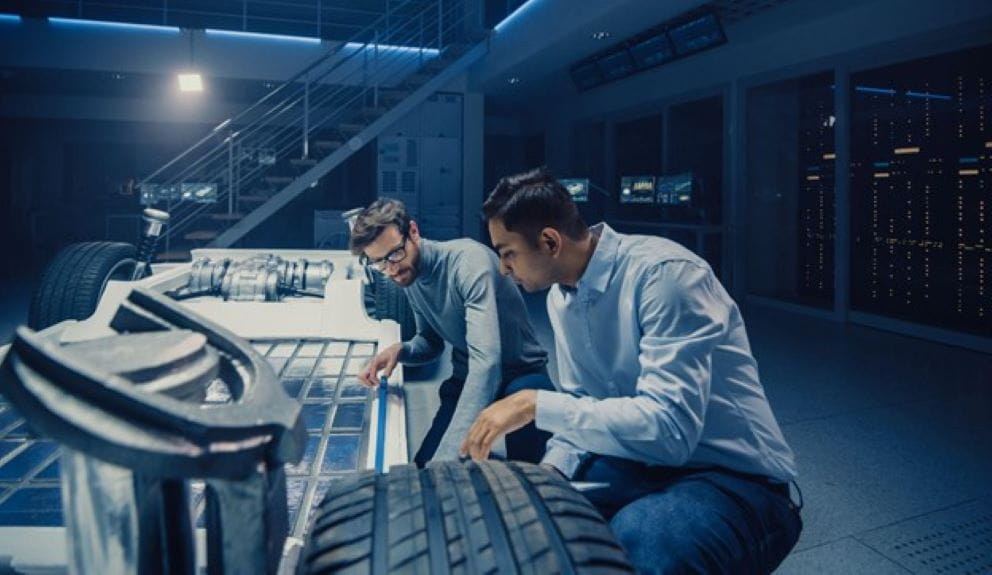 Education and Certifications Required to be an Engineering Consultant
College Degrees
The first step in becoming an Engineering Consultant is to earn a Bachelor's degree in engineering. While it may not be necessary, some engineers will go on to receive their Master's degree. There are 5 main fields of engineering, and most engineering consultants will choose one of these fields in which to specialize. They are:
Civil Engineer : Designs and supervises construction projects such as airports, bridges, channels, dams, railroads and roads.
Mechanical Engineer : Designs, develops and tests all aspects of mechanical components, equipment and machinery.
Chemical Engineer : Designs and initiates processes for the manufacturing of chemicals and related products such as cement, detergents, gasoline, plastics and synthetics.

Environmental Engineer : Identifies, assesses, reports and resolves problems concerning the environment.

Electrical Engineer : Designs, tests, installs and maintains large-scale electronic equipment or machinery.
Certifications and Licenses
As part of the process to becoming an Engineering Consultant, a candidate may earn their Engineer in Training (EIT) Certificate which has requirements that vary by state. Once an engineer has earned the EIT Certificate, they can work towards their Professional Engineer License (PE). This license allows engineers to work independently and is typically necessary to be hired as an Engineering Consultant.
Common Duties Performed by an Engineering Consultant
Engineering Consultants work on a project from start to finish. The first step is meeting with the client in order to determine what is required and begin developing solutions that fit the client's needs. The engineering consultant will then use their knowledge of engineering to plan the project. They often visit the work sites throughout the project to ensure their plans are being carried out.
An engineering consultant's job doesn't end when the plan has been created. Project management continues through the implementation phase, along with troubleshooting and conducting final inspections.
Salary for Engineering Consultants:
Salaries for engineering consultants can vary based on their location, employer, years of experience and specialization. Engineering consultants are highly sought after due to their in-depth expertise in their area of study. Therefore, the base salary for these professionals is around $85,000 per year.
Skills Engineering Consultants Possess
Engineering consultants often work with a variety of professionals while planning, implementing, and finalizing the solutions their client needs. Engineering consultants will need to be able to work collaboratively as part of a team in order to be successful in the completion of their projects.
Engineering consultants also need to have strong verbal and written communication skills. That's due to the fact that they will be part of the planning and implementation processes for their clients. Other skills that engineering consultants need are good time management and organization so they can manage large workloads and complex projects.
Many engineering consultants are also able to utilize the computer-aided design (CAD) platforms that are growing of importance in the engineering field.
Upskilling or Reskilling for Engineering Consultants
The Akkodis Academy
The Akkodis Academy, is a reskilling and upskilling program focused on providing education to IT and Engineering Professionals through leveraging skill specific education and certifications. The program offers flexible training solutions tailored to fit your specific needs.
Our training can be delivered in a variety of formats including self-paced learning paths, instructor-led online and campus sessions. Our Upskilling and Reskilling programs are structured to provide training opportunities no matter where you are in your career journey.
Professional Associations for Engineering Consultants
Another opportunity for Engineering Consultants to continue their education is through professional associations and conferences. Some common associations for Engineers to belong to include:
Where to Find Engineering Consultant Jobs or Hire Engineering Consultants for Your Company
At Akkodis, we pride ourselves on our ability to connect the smartest people and brightest businesses to the opportunities they need to thrive. Whether you are just getting started as an Engineering Consultant, or you've been working in the field for years, we are the perfect place to start your search. If your business is looking to hire highly skilled Engineering Consultants,
Akkodis
can also help you start making those connections.
What's next for Engineering Consultants?
With the rise in Engineering Consultant demand,
Akkodis
is here to help the right people work together in the right ways to achieve smarter outcomes. We are ready to connect Engineering Consultants with the businesses that need their expertise.
Contact us
today to get started or check out some of our
open positions here
!