5 Ways to Make Your Job Application Truly Stand out
Drafting a great résumé isn't always straightforward but following some simple rules can help your application grab the attention of the recruiter right away.
5 minutes
17th of November, 2022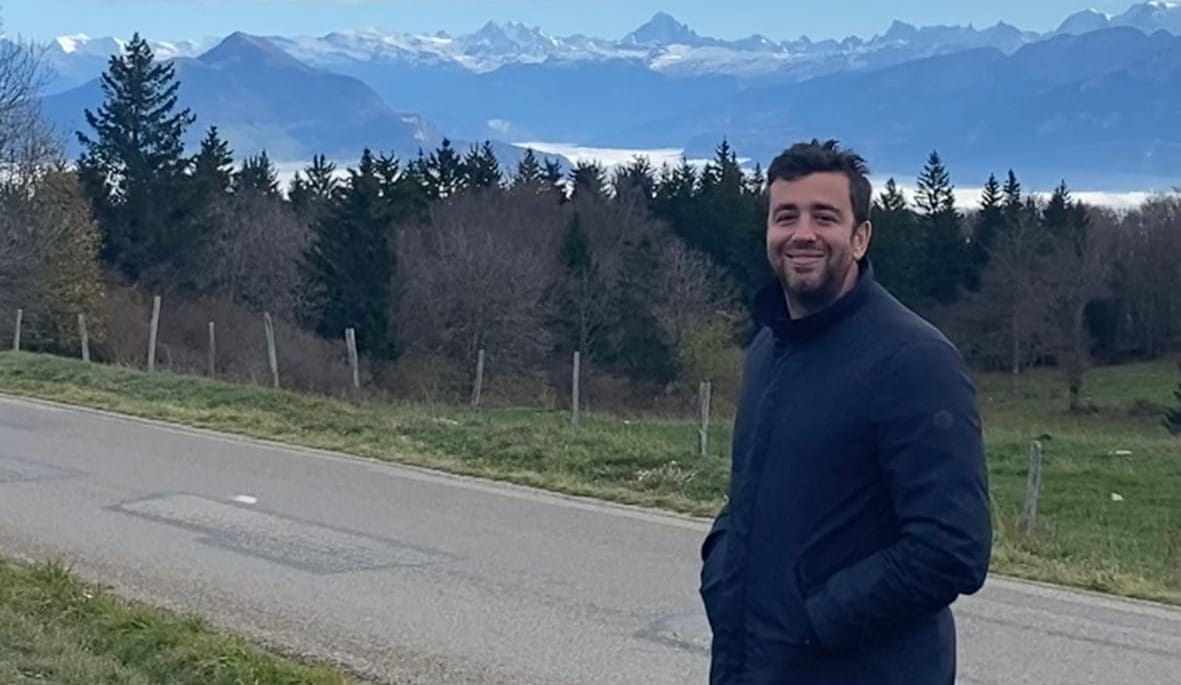 That employer you've had your eye on has just posted your dream job.
Now all you have to do is get your foot in the door. But that can be really tricky.
Let's be honest, putting an outstanding job application together is daunting. Making it to the top of a heap of candidates requires the combination of a bit of luck, good timing and careful preparation.
Your résumé is your chance to make a great impression with the recruiter. Get it right, and you have a great chance of making it to interview. Get it wrong, and it may be discarded without a second glance.
Fortunately, there are five simple rules you can follow that make your chances of success much higher:
1. Tailor your résumé to the job and research the company
This is crucial. You might be the best candidate in the world, but for an employer, there's nothing more off-putting than receiving an application that doesn't match the job description. That makes it look like you haven't thought about the role and how your experience matches it.
Business is very fast-moving, so your résumé should show straight away how your skills and experience can help the company.
2. Keep it brief
Résumés come in all sorts of shapes – PDFs, Word docs, printed pages, with or without pictures – but they shouldn't come in lots of sizes. Keep yours to two pages, max. The three, four or five-page résumé eats up that most precious of commodities, time, and is likely not to be read.
So be concise and precise. Even if you're very experienced, you should be able to summarize your achievements quickly.
3. Highlight achievements and put your most recent experience first
The formatting and typography can emphasize the bits of your experience relevant to the job. Color or bold lettering should highlight the parts that are particularly relevant. Do this work for the employer, so they don't have to.
Don't start the résumé at the beginning of your career. You may well have done great things back then, but the application should begin with your most recent experience (this is usually what the employer is most interested in).
4. Show the range of your experience
Employers like evidence of a well-rounded candidate. For example, graduate applicants might have been involved in university clubs, societies, or associations. Playing an instrument demonstrates dedication and curiosity, while being on a sports team shows you're good at working with others.
It's possible to have outstanding technical skills but lack life experience (and life skills). So, it's important to show interests outside work and study.
5. Demonstrate you've got people skills
Again, a great grasp of technology will only get you so far. Three-quarters of the reason Akkodis hires someone is down to their 'soft skills': communication, both in terms of speaking and elaborating thought, and listening. Other important attributes are flexibility – we need people who can be flexible in terms of industry, projects, and clients – and proactivity.
More than anything, we need people with the right attitude: curiosity and willingness to learn. If you don't know a computer language, would you be willing to learn it for one of our clients, for example?
Five minutes with Silvio Iuliano, our global director talent acquisitions
Silvio is responsible for coordinating a global recruitment team at Akkodis. "We hire the best talent for the group on a global scale, from engineering and IT to sales and HR. We're determined to always get the best."
He trained as an engineer in Italy, Finland, Denmark and the Netherlands before moving into HR. "That's because I love working with people – being with them and supporting them. But the fact that I can talk the language of engineering is of course really useful at Akkodis."
Why is now a great time to be joining? "We are working in the very fast-paced smart industry. There are unique challenges, and there is also the room to grow and develop. We always have room for brilliant people!"
So, what should people who want to come and work for Akkodis do? "We expect them to have researched Akkodis and to have a passion for technology. It's important they have some understanding of what we do."
Candidates' applications should also reflect the position they are applying for. "Sometimes you receive an application that doesn't match the job description, but when you speak to the candidate on the phone, it appears there could be a match. We try not to stick too rigidly to what's on the résumé, but candidates should help when they apply by tailoring it to the job.
"Another no-no is the four or five-page résumé. Applications that are too long run the risk of not being read."
Not everyone will be applying for specific roles at Akkodis, but Silvio says we're always open to hearing from outstanding engineers and IT professionals.
"If you are interested in us, please look at the website and the sectors in which we operate and see how your experience might fit. You may be a life sciences expert, or an artificial intelligence guru. Then it's about demonstrating how that experience matches with what we do."