Hiring Process Guide: IT and Engineering
The hiring process now takes forty-two days on average to complete. That's nearly double the time it took to hire someone less than five years ago. The are multiple reasons why it takes so long to hire someone, but one major factor is a lengthier interview process.
Many companies now require multiple rounds of interviews (3.7 days on average) with the hiring team which often includes many different team members. Most companies also require background and reference checks, which tend to take a few days to process.
Long interview processes are expensive, too. Requiring multiple interviews with many different team members means paying those employees to interview the same person various times – in the end, it doesn't make a lot of financial sense. Also, a longer interview process means that the position is sitting unfilled for a longer time. Every position has the potential to earn revenue. Having unfilled positions can actually cost the company in both revenue and intangible costs such as quality in customer service.
These lengthier processes are put in place to cut back on employee turnover rates (with no real proof that a longer hiring process results in better candidate selection), but this also means impatient job seekers are possibly finding other employment options during the waiting period. It's important to remember that a longer interview process does not always equal an employee who will stay on with the company long term.
5 minutes
1st of April, 2023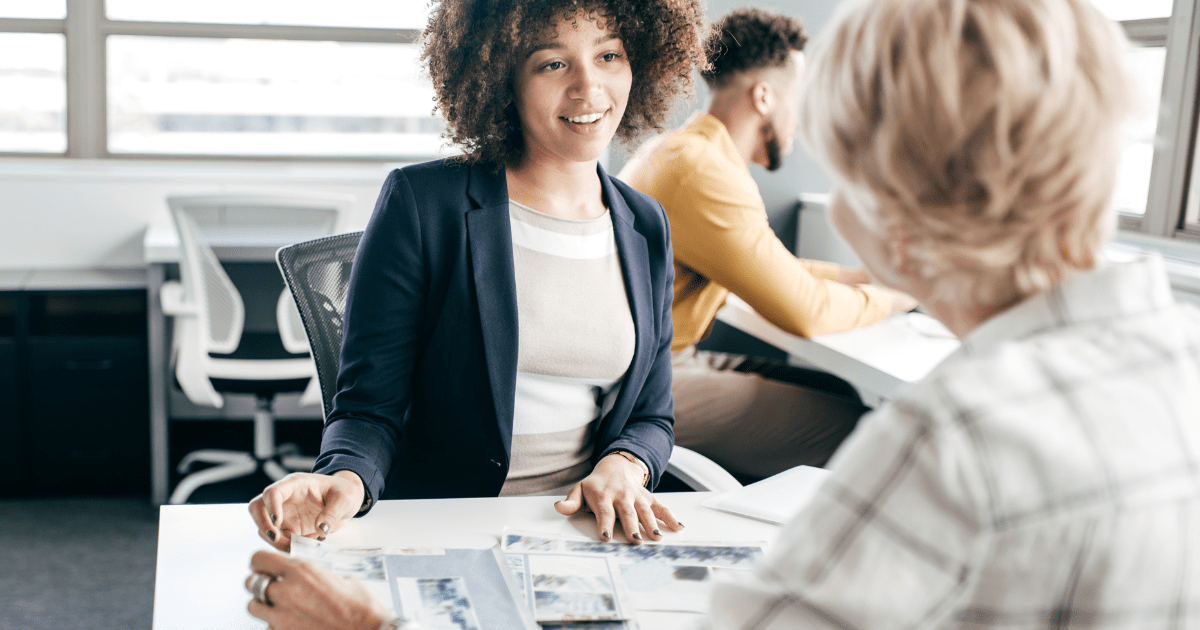 The Hiring Process Workflow
There are typically four steps in the hiring process, which starts when a company determines there is a position that will need to be filled.
Create a Plan
Hiring managers will need to create the job posting, which includes the job requirements, and have it approved.
Finding Candidates
During this step, hiring managers will post the job on the company's careers page. Many companies also use outside recruitment websites, along with employee referrals to recruit candidates. If your company uses social media, job opportunities can also be posted to various social media websites to attract candidates.
Employee Selection
This is the most important step in the hiring process. The employee selection phase is when hiring managers will review applications, conduct interviews, and will work with human resources to check references. Some positions may also require applicants to complete a pre-employment test if the position is knowledge based.
The Job Offer
Once you have found a candidate that fits the job criteria the next step is to write the job offer letter. Most companies now send the job offer letter through email. In a perfect world, your preferred candidate will accept the position. However, in some cases candidates may decide that they need to negotiate the terms or even reject them outright.
Changing the Interview Process
Change can be hard, but speeding up the recruiting process doesn't have to be complicated. Here are some simple steps to take to ensure that your interview process is in-depth enough while maintaining efficiency.
Understand the job and write a good description. This might seem like an obvious statement, but many job descriptions aren't accurate or are too vague. The person responsible for interviewing qualified candidates should know what qualifications a person needs to have, what the role is exactly, and what key priorities will be.
Cut back on the interview process. Two interviews is a good rule to follow. Gather everyone that needs to speak with the candidate for the second interview rather than setting up multiple interviews with various people.
Use the right tools. Applicant tracking systems can shave off hours from the recruitment process. Find software that allows you to input, track, and select the right candidates.
Ask preliminary questions. Instead of setting up an interview with every potential candidate, send some preliminary questions about the position and your company via email. This process is free and will give you an idea of how a candidate thinks. You can also generate basic information from email screening such as why a person wants a position or what they know about your clients, etc.
Create a simple evaluation checklist. Team discussions are integral to any organization, but when it comes to hiring, a lengthy discussion amongst team members is little more than a waste of time. Set up an evaluation checklist and guidelines that everyone involved in the hiring process can use. Once the numbers are in, simply compute, make a decision, and hire – no additional emails or meetings required.
Interviews do not have to take months to complete. Know what you're looking for, who should (and shouldn't) be involved in the hiring process, and create a streamlined checklist for finding the optimal candidate can save time and money while preventing the risk of losing a star candidate to another faster company.
The Importance of Culture
Culture is key in today's job force. Skilled candidates that can afford to be picky look for companies that are a good cultural fit with their own personal values and career goals. Recent research indicates that eighty-four percent of companies use social media for hiring new employees. Hiring managers can use this growth in social media to showcase the company's culture. Candidates will have an "inside look" at the company, helping them to decide if they want to take the time to apply for open positions.
Research also indicates that the cultural fit of the potential employee is equally important. In the tech field, up to fifty-nine percent of recruiters have reported rejecting a candidate because they lacked cultural fit.
Timing is Everything
Job seekers looking for a fast-paced environment are likely to give up on a company that takes too long to offer a position post-interview and move to the next opportunity. The longer a recruitment process takes, the more likely a candidate will receive other offers – in fact, forty-seven percent of applicants reject an offer due to a better competing offer. Attempting to keep that candidate in play could mean a larger salary offer due to competition.
While it is important to be efficient in the hiring process, it's also important to take enough time to properly vet candidates and make the right hiring decisions. Employers that want to attract top talent have to revamp the interview process with the goal of hiring quickly or be left with a smaller selection of optimal candidates.
Make it your goal to be efficient but thorough in your hiring process. Learn more about how to stay ahead of your competition and attract the top talent your company deserves.