Our people: Anna is Information management trainee at Akkodis Academy.
Anna is Information management trainee at Akkodis Academy. She works at Doc-Direkt, an expert in the field of information management. Together with many other (trainee) colleagues she makes the difference in our world of technology.
5 minutes
30th of May, 2023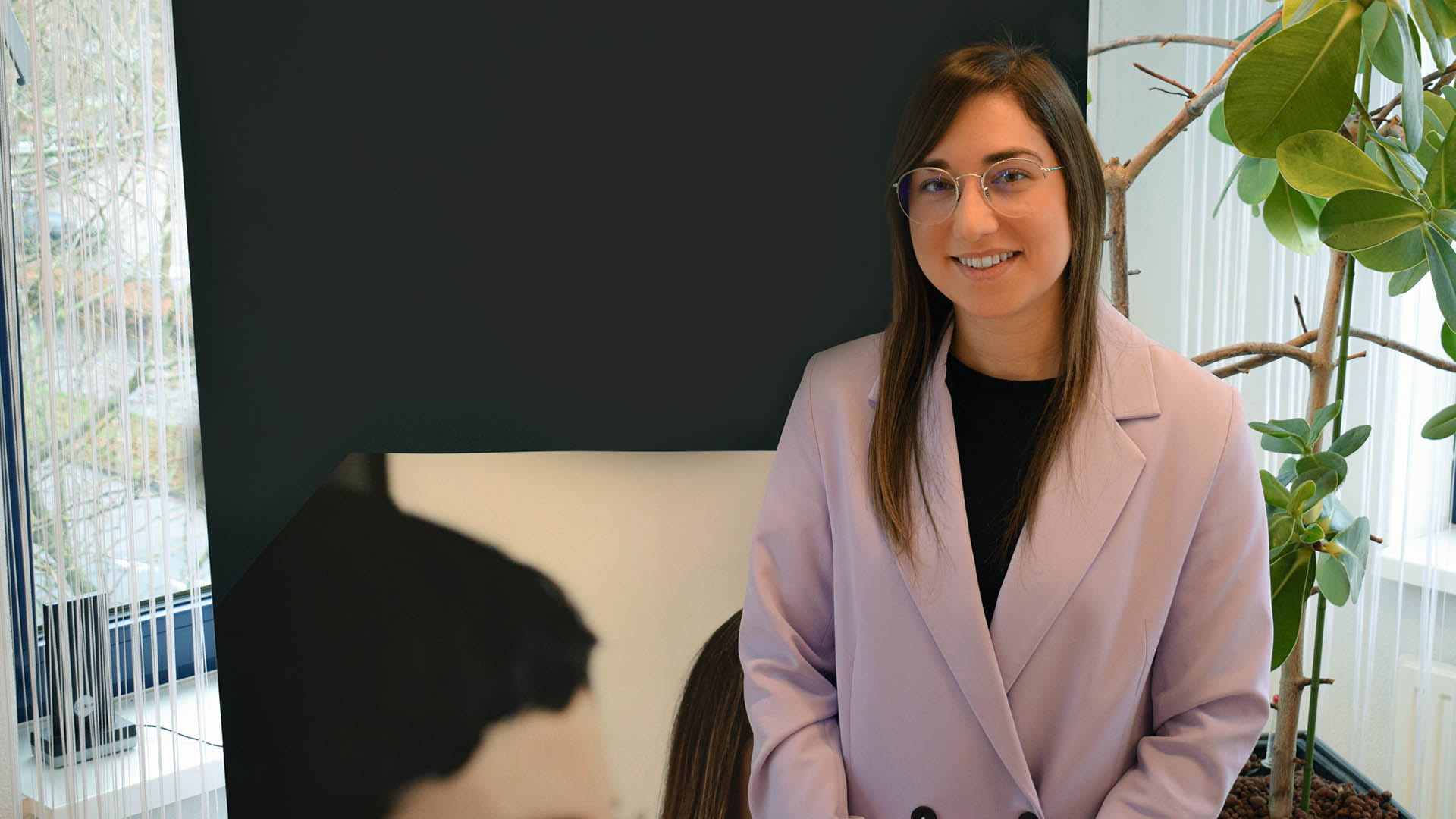 Can you tell us more about yourself?
"My name is Anna Spiridakis, due to my Greek roots I lived with my family in Greece for a while. Since the age of 12 I moved back to the Netherlands and started high school with mavo/havo. Although I was always good at learning, the transition was tough but eventually I was allowed to move on to VWO. After high school I started the Bachelor International Relations at the RUG (University of Groningen). For my Minor I chose Working in and on Governance and from that moment on I got interested in Government. The subsequent choice for a Master in Political Science in Leiden was therefore not surprising. Still, after my Master I started having doubts about my next step. I really wanted to work in the government to gain practical experience.
How did you join our Akkodis Academy?
'In the meantime, I was looking for suitable vacancies, although with work experience, which I did not had. At that moment, I came across the traineeship of Akkodis Academy. A combination of practice and theory, that appealed to me! This was my chance to gain experience. In July 2022 I started the Traineeship Information Management at Doc-Direkt, an expert in the field of information management of the central government. A very new field where I had to learn a lot in the beginning to be able to participate in projects afterwards. '
What kind of activities are you involved in as an I-advisor within Doc-Direkt?
'As an I-advisor, I deal with getting all the information in order, for example strategic documents. Our job is to write this process in accessible language so that it is clear to everyone within the organization. All the documentation you create must be stored and archived in the right systems. As an I-consultant, you make generic agreements with all departments so that all documentation remains findable. Besides working to get information management in order, I also deal with the new regulation Open Government Act (Woo). This means that as a Government organization you have to make all information open and available to citizens.'
What is it like to work within the Government, what energizes you?
''What energizes me is doing something for society. I feel that I can mean something for others and that is what I am committed to. Making information public within the government is an important topic. Even though, I only participate in a small part of this, it is nice that I can realize this for someone else. Most of these are social developments that the government has to deal with. I am still searching for exactly which way I want to go, but I will find my way.'
What would you personally tell someone else to inspire them to choose the Government?
'A traineeship at Akkodis gives you the chance to gain (work) experience at different organizations. I like the fact that I can indicate myself what does or does not suit me. Everyone in our country has to deal with the government and I like the fact that I can contribute. In addition to learning a lot on the job, you also receive professional training and a personal development program. You learn how to become agile and flexible within the government. I am currently in the middle of working/learning together with other trainees. That gives you the opportunity to share knowledge and experiences.'
What are you most proud of?
'I am proud that with little experience, I was able to find my way within the Government. The field was new, the culture fortunately very open and that ensured that I could quickly make my work my own. You get the opportunity to expand your network. Moreover, the focus is not only on the work, but also on brushing up knowledge and getting to know yourself better. I am very happy with my current assignment and that I can mean something to society. I am curious about my next steps within my career, who knows what the future will bring.'