Introducing Akkodis Academy: Your Route to a Future-Proof Engineering and IT Career
The convergence of the latest digital technology with engineering will create jobs that don't currently exist. At Akkodis, our academy is helping ensure our employees will be able to do them, no matter what the future holds.
5 minutes
24th of October, 2022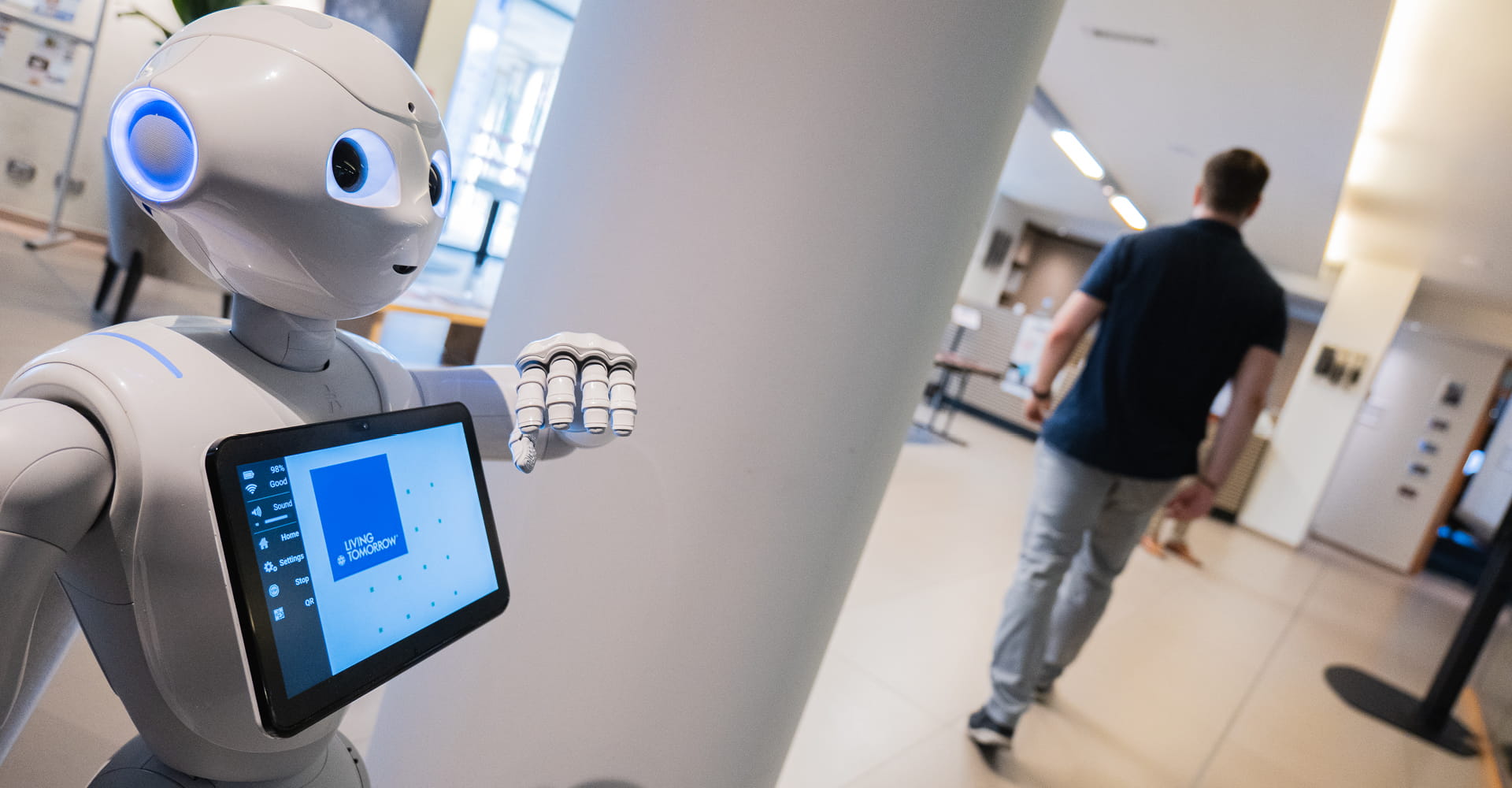 The time? A few years from now. The place? All over the world. Akkodis engineers and IT technicians are busy building an innovative new renewable energy technology that harnesses the power of the oceans to combat climate change by slashing emissions of carbon dioxide from homes, businesses, and factories.
While our teams of engineers in Italy take tours around the turbine out at sea using the latest virtual reality technology, our IT specialists are running vast simulations of how it works in the water with the help of cloud-based quantum computing from California. Thanks to colleagues in the space sector in France, they've captured thousands of petabytes of satellite information mapping variables in ocean currents, which are then fed back into the engineering design. Meanwhile Akkodis experts in Germany and the UK are using machine learning and AI to precisely predict the turbine's maintenance needs, minimizing downtime and maximizing clean power generation.
The technological revolution that makes this not-too-distant scenario probable is taking place so quickly it's difficult to know exactly what jobs engineers will be doing in five years' time – let alone a decade. As the World Economic Forum notes, 65% of children entering primary school right now are likely to do jobs that *don't yet exist*. The same is true of engineering and IT, where the convergence of digital technology with traditional engineering disciplines is already transforming careers.
That's certainly the case at Akkodis. We recognize that being employable in the smart industry means a lifelong learning journey. That's why, as the industry develops, we are stepping up and training our IT specialists and engineers in the skills they need to remain employable in this fast-moving world. Learning at work is crucial: the days when engineers or technicians did their degree, got a job, and worked in a single role for their career, are long gone.
Enter the Akkodis Academy. Staying relevant in engineering or IT requires not just the development of new skills but the development of a new way of thinking: an agile mindset where constant learning in the workplace enables an employee to respond to the demands of smart industry. Our academy, which maps out learning paths and trains workers in specific technical needs has already developed more than 7,000 people, with a target of training everyone within the business by 2025. We're not just preparing ourselves for the future: we're preparing our customers, too.
In practice, that means curating learning paths and journeys for specific roles, but also remaining flexible as those needs change. Throughout, the focus of the academy is on learning in context and our 'three Cs': providing the right curriculum, community and career for our employees.
There's no doubt that technology will continue to disrupt industry in unforeseen ways in the coming months and years. It's our job to keep our people relevant and employable as it does so. That's why joining Akkodis means joining an employer where, thanks to the Akkodis Academy, learning is part of the fabric of the organization – and everyone is included.
The Akkodis Academy: A quick guide
• Technology jobs are changing fast whether you're in IT or engineering. We are ensuring our people remain relevant and employable through the Akkodis Academy, which has already trained 7,000 staff. Our target is for everyone within the company to be actively learning every year by 2025.
• The academy's focus is on learning 'ability and agility'. We want employees to have the capability to learn throughout their careers in response to the changing needs and requirements of smart industry.
• In the academy, different modes of learning are used. Online learning, peer-to-peer review and classic face-to-face instruction are all a part of the employee's learning journey. For courses training employees in specific technical skills, 80 percent will focus on the technology and 20 percent on the sector – aerospace or automotive, for example. This is because core technology skills are often readily transferable between industries.
• The Akkodis Academy is trying to hit a moving target: smart industry. Learning paths and journeys will adapt accordingly over time to reflect industry changes. Akkodis's research arm and our many PhDs will shape the curriculum, using their expert knowledge to keep learning up to speed with smart industry developments.
• Career paths in smart industry are extremely varied. People who have used specific technologies will become creators of it. Engineers may become software developers. IT professionals will work in aerospace, automotive, clean energy or biomedical manufacturing projects.
• The Akkodis Academy means continued employability. Learning is designed to meet industry demands, whether it's reskilling (learning how to do something completely different), upskilling (developing additional skills on top of your current ones) or a traineeship. All the while, our employees get the chance to work on a variety of projects, which appeals to younger generations of workers. But we're not forgetting about more experienced employees. Their knowledge is invaluable, and we want them to learn the skills they need to stay relevant, too.