Karen Rizks: Why Data is More than Just Numbers
"In God we trust. All others must bring data." – W. Edwards Demming
5 minutes
13th of October, 2022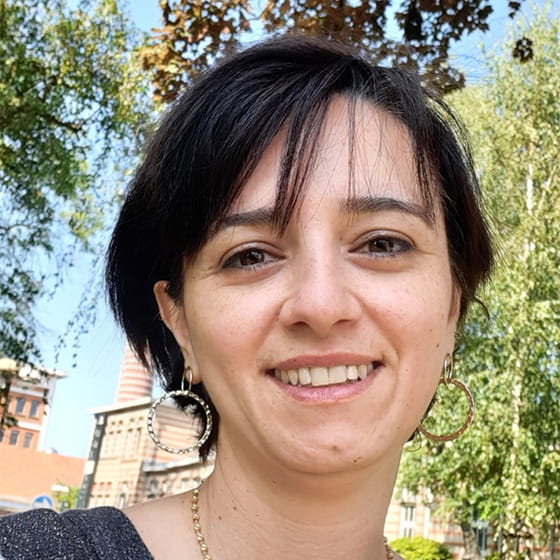 Those are the words Karen Rizks, Business Manager at Akkodis, lives by. "We live in a booming data science era," she explained. "Data is everywhere and in the last decade, we've seen an explosion of new positions around data management- and learned how to exploit the numbers in the best way possible."
In our ever-changing world where new technology, climate change, and workforce disruptions are keeping businesses on their toes, organizations are increasingly relying on data analytics to make smarter business decisions. Karen explains the need for data for companies saying:
"Data science for me is like gold mining. Based on our objectives, we need to know how to handle data well and analyze it the right way, to gain the insights and benefits we need from it. Science helps us in that by giving us tools and techniques to do so."
The Power of Data
By 2023, the big data market is expected to be worth $77 billion (USD)- a full $35 billion (USD) increase over the past five years. Karen speaks about the importance of analytics in the business sense as "data science is the ability to transform [life] into numbers. [These numbers] are processed to deliver a message needed to start, maintain, improve or stop businesses processes at all levels." In other words, data analytics is at the heart of every business decision.
After all, numbers don't lie- they give clear answers on how businesses can optimize for more efficiency. "That's where science comes in with mathematics, statistics, etc. to organize, synthesize, analyze and report proper data answers to specific questions," Karen explained. "The operational teams are looking to make decisions and improve their businesses at different levels."
And it's not just big corporations that rely on data analytics. Karen works in the Health and Life Science fields where statistics and numbers can greatly improve lives worldwide. "I love the content we're addressing in the Life Sciences sector, it's wide, varied, and now booming after the pandemic so we have a lot of room to deploy our wings, to grow, and develop our business," she said. "We're always invited to overcome new challenges, and either experience some wins or learn some lessons and that's very exciting."
A Shift from Healthcare to Analytics
Karen's career path to data science has its roots in healthcare where she quickly saw how integral data is to all kinds of science. She explains her work history saying:
"I first started my journey as a healthcare professional where I worked as a registered nurse in critical care units but also in primary care and then in research and education. I then got specialized and moved into clinical research, epidemiology, and biostatistics, and then I got specialized again and I moved into quality management. Now with Akkodis growing fast & big, I'm heading towards Business Management."
As technology has become more and more ingrained into our daily lives, the healthcare sector has not been immune. Seeing firsthand how healthcare and tech go together, the career progression from health to data science was easy for Karen to make. "Technology has transformed our world, especially in the last two decades. It opened up so many new horizons and delivered so many solutions in Life Sciences and Healthcare."
How Women Can Get Involved
When asked how women can get into Smart Industry, Karen explained that both men and women have the potential to work in tech - All that matters is having a passion for it. She explains: "We all need to live up to our potential and the potential to study and work in science, technology, engineering, art, math, etc. is [equal for] both men and women. Thus, both [men and women] need to find out where their strengths lay and find an activity that fits them - and if it's in tech, so be it."
"Independent of your background, if you feel passion for technology or are just curious to know more about it, come closer, get a look, and find a position that suits your current condition. Just jump in whenever, however. Shine, be creative, be innovative, be you, and let technology surprise you."