Thinkers and Makers: Introducing Aishwarya Bannai, a Coder with a Lifelong Fascination with Technology
Aishwarya Bannai is doing her dream job at Akkodis thanks to a move from her native Hyderabad to Germany. She tells us why her big sister was a huge influence on her career, outlines the power of quantum computing, and explains that there's nothing better than a hike in the Black Forest to unwind.
5 minutes
30th of August, 2022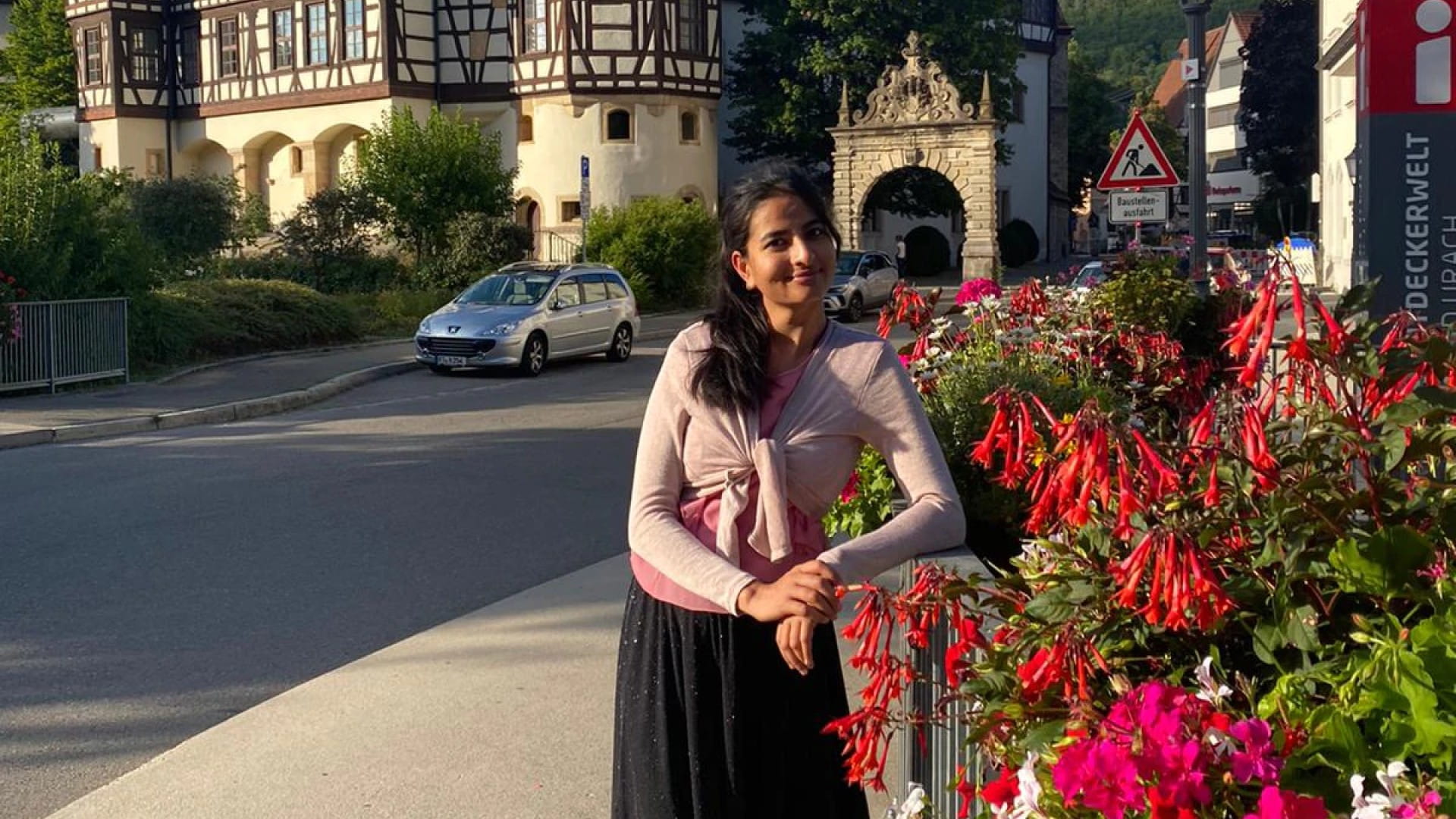 "Being involved in STEM is amazing. I wanted to code, to do something that makes an impact. Joining Akkodis means not only working in automotive but aerospace, defense, rail, and energy: there are so many sectors and opportunities to explore."
Twenty-six-year-old embedded software developer Aishwarya Bannai is thriving in her role at Akkodis amid life at our campus in Ulm, Germany.
She even has a local legend to look up to. "Ulm is where Einstein was born! So that's an inspiration." She is also motivated by her family. "My elder sister works for Google in California. Like her, I took a degree in electronics and communications. I always wanted to be like her."
Creating the computers of the future
Einstein would doubtless have approved of the subject of Aishwarya's Master's thesis (she completed it while working at Akkodis as a student intern) – quantum computing. "I developed an application in Python to optimize RF to a quantum computing interface," she explains. "It was very challenging. But it was also loads of fun."
Quantum computing is one of those futuristic technologies that will eventually be used by companies like Akkodis to solve challenges for customers in ways that are impossible with today's computers.
Aishwarya says: "In the pharma industry you'll be able to use quantum computers to model the molecules and subatomic particles of a drug extremely precisely, using less power and cutting costs. Or in cyber security, quantum computers will be used to prevent cyber-attacks, because it's impossible to unencrypt quantum computer data, no matter how smart you are."
A lasting love of tech
Aishwarya grew up in the city of Hyderabad in southern India and was always intrigued by how electronic devices could function, she says. "Even as a small child, I wanted to know why when you pushed a button the coffee machine started to make coffee.
As time went on, I discovered that machines did what you wanted them to thanks to programming – you had to tell a machine what to do using a programming language. And that's when I became fascinated by coding."
She was particularly interested in cars, especially the software used in car electronics. Germany was a natural choice as a country to relocate to thanks to its huge automotive industry.
"I had to pick a country where I could pursue my Master's and see my future." She is now an embedded software developer working on electronic control units for car industry customers. "It is my dream job," she says.
German life and the engineering gender split
Akkodis – and Germany – are both good places to work, Aishwarya says. "I enjoy Ulm because it is a small town rather than a big city like Hyderabad, where everything is busy, busy. The area is also very scenic. I am very athletic and like to go running each day, and I also like hiking in the Black Forest and skiing in the Alps in winter."
Aishwarya says the proportion of female engineers in Germany is a little lower than in India but the number of woman technicians at Akkodis is rising all the time. She adds: "The culture here is good: I haven't experienced any discrimination or patriarchy. We are all treated as equals."
Her advice for girls entering the industry is to follow their dream, wherever it may lead them. "I always wanted to be an engineer," she concludes, "and you should follow your passion. If you do what you are passionate about, you will excel at it – no matter what that is."