Making digital accessible to all: combining human values and technology
Online services should be open to all. This is the goal of our Digital Accessibility team – to create digital products that can be used by anyone. The team's forward-thinking outlook means constant learning, anticipating the future, raising awareness, and process industrialization. This approach helps them to tackle the challenges that arise on projects with digital accessibility at the forefront.
5 minutes
31st of October, 2023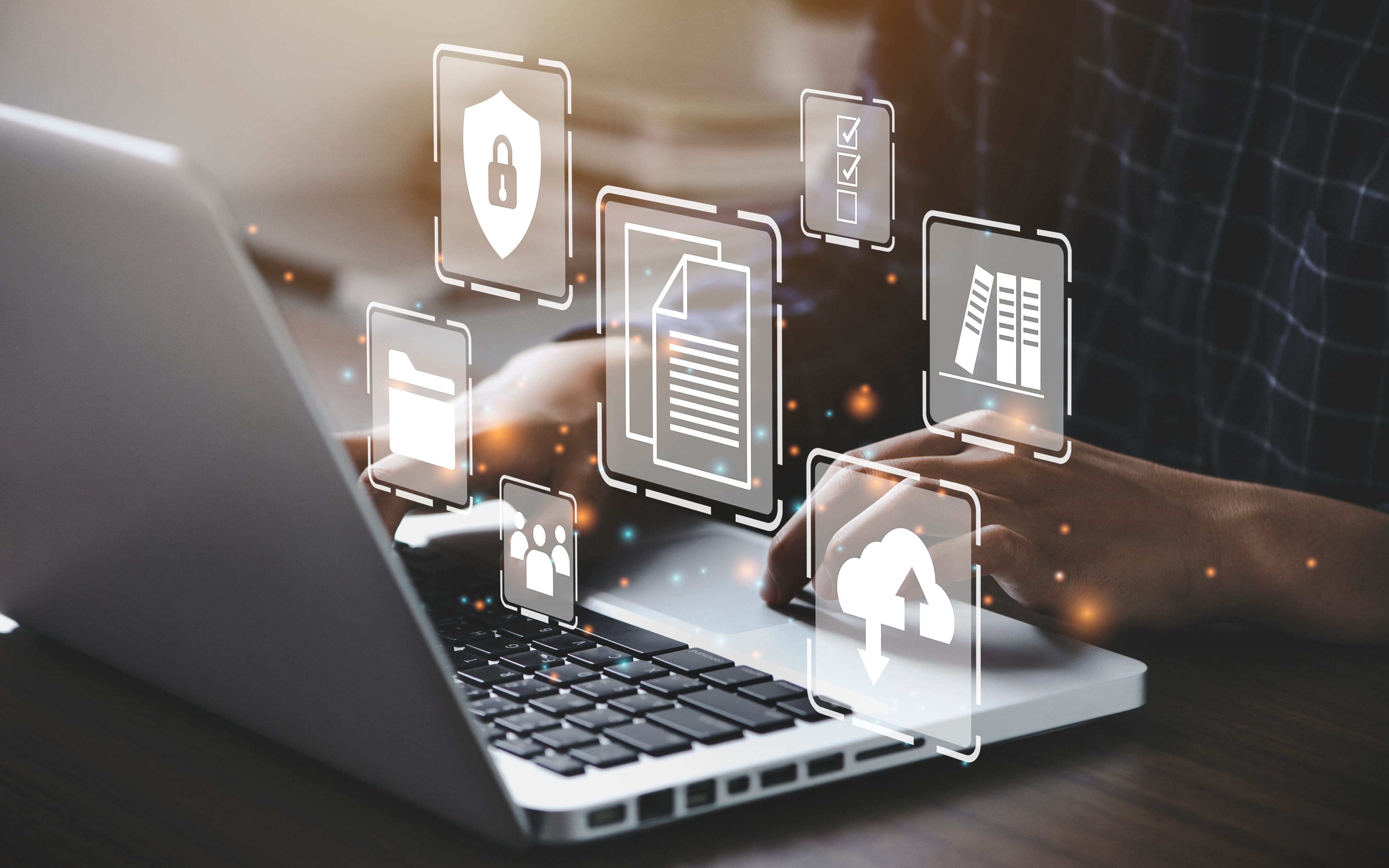 Putting people at the heart of the digital
Are we all equal in front of a screen? The question may be obvious, but when it comes to consuming content or using digital services autonomously, it's one not everyone considers. Have you ever wondered how your visually impaired colleague can get coffee from a touch-screen coffee machine? Or how they can book their time off using HR software that contains no technical features to facilitate the task? As services become increasingly digitized and regulations more stringent in many countries, digital accessibility is a major concern for society and businesses alike.
Aurélien Jagoret, Head of Digital Accessibility, sums up what's at stake: "This service offering is multi-sectoral, but naturally affects more digital services, banking or entertainment." It is a complex subject that requires the full commitment of all stakeholders, both internally and externally. According to Aurélien, "if we are to develop inclusive, innovative and responsible solutions, our teams need to be aware of the issues and be trained. They also need an environment that supports and engages with these causes, in line with what we offer our customers."
Multi-skilled experts working across the board
Akkodis' determination to place digital accessibility in its human context, and to demonstrate its added value, has resulted in a particularly comprehensive, 360-degree service offering. Its customers can count on a full range of services. These include advice, awareness-raising campaigns, implementation and monitoring of action plans with specific KPIs, support and maintenance, training, auditing and compliance. Then, of course, there is the design and production of accessible sites and applications.
These services are provided by a team of multi-skilled experts who work across the board - following the functional, graphic and technical rules of the WCAG standards. Having a digital accessibility expert on board, who is personally affected by a disability and works closely with the technical teams, means project deliverables are immediately very tangible. The digital accessibility specialists have taken full advantage of the Akkodis Digital Factory in Courbevoie, near Paris, capable of providing a full-scale software development capability, integrating libraries and components in line with accessibility requirements.
A benchmark project: Club Handicap et Compétences
Club Handicap et Compétences has entrusted Akkodis with the complete overhaul of its website, with the aim of making it accessible to all. Based on this expression of need, the team created mock-ups combining ergonomics, usability and accessibility, as well as a catalog of fully configurable and adaptable components. Site navigation features such as quick-access links, carousels and a breadcrumb trail not only help people with disabilities, but also make the site easier to browse, bringing greater comfort to all users.
Other digital accessibility projects lie on the horizon
The wheels of inclusivity and accessibility for all are in motion, and legislation is moving in the right direction. Akkodis is certainly ahead of the game on these issues, and the team's product has already gained a great deal of visibility when it was presented at VivaTech 2023. Other projects have been launched or are currently in the pipeline.
In fact, major players in the field of accessibility have recognized Akkodis' expertise in this area. ApiDV (a non-profit organization for visually impaired), APF France handicap, DERi-Campus (an orientation table project to improve access to university campuses for visually impaired students) and many others have entrusted Akkodis teams with the creation of accessible websites.
"Our service offer is developing, and the Digital Accessibility team is evolving with it," concludes Aurélien Jagoret, as he reiterates the importance of the human aspect: "The most important thing is to get to know the other person well so that we can better meet their needs. In today's fast-paced, high-productivity world, we shouldn't forget the human factor. This goes beyond Digital Accessibility and applies to all responses to calls for tender, and even to one's own personal life."
Want to be part of making the future accessible for all? We work on all kinds of projects – from automotive and aerospace, to defense and clean energy. To find out more about our first-class opportunities for career development, get in touch today.