The team developing and deploying digital infrastructure for wind farms worldwide
Operation Leader Rafael Pazos and his team are responsible for advancing the digital infrastructure that powers wind farms worldwide. We caught up with him and other members of the team to find out what it's like working in an industry that's changing the world.
5 minutes
4th of October, 2023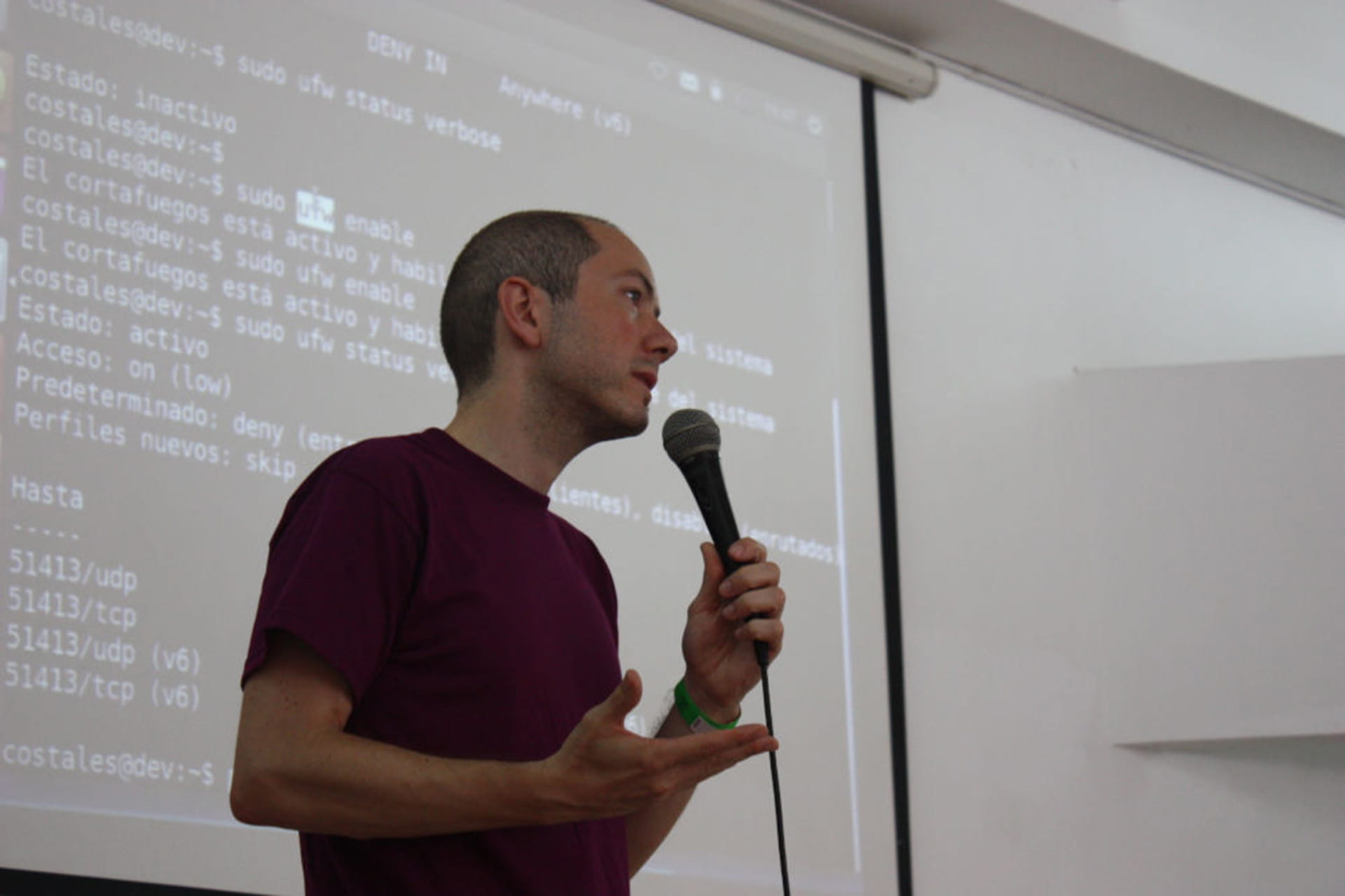 Rafael Pazos: Operation Leader
As well as Operation Leader, Rafael Pazos also describes himself as an infrastructure architect and a security expert.
So what exactly is an infrastructure architect?
"We create the digital infrastructure from scratch," he says. "You can have the knowledge of starting a server or an application but the architect has to keep in mind the whole environment: all the capacity, all the software knowledge, and all the hardware knowledge in order to provide the best solution. It's a lot of knowledge. Experience tells you how to do that."
Experience is something Rafael has a lot of. He's spent more than 20 years working in the IT world - including a stint working for a major Spanish telecommunications company and six years at Akkodis - which has served him well in designing and deploying the infrastructure that's helping power wind turbines across the planet.
His days are busy. Overseeing teams in the UK, Germany, Denmark and India takes formidable levels of knowledge and organization. Rafael's day-to-day activities include deciding what software needs updating and "what patches or hardening should be applied to hardware and software components to maintain the integrity of the infrastructure."
And every day there are challenges. There are seven subsystems that run on the platform that Rafael and the team support. These subsystems need to adapt to continuous changes in infrastructure - for instance, new operating systems - without affecting the smooth running of the wind farms. They are always trying to minimize the testing times of these subsystems, alongside managing the more than 60 different installed components in the architecture, developing new infrastructure based on microservices, and maintaining cast-iron security.
"Technologies are changing every day," he points out. "Each change represents having to test everything over and over again to be sure that these changes don't impact the infrastructure. Any failure could mean leaving people without power."
Yet you get the sense that Rafael thrives in this environment and wouldn't want to be anywhere else.
"We're creating green energy. We're changing the way of power generation. It's the best place to be. It's absolutely necessary and we're working in an industry that's changing the world. I'm happy to be here."
Ignacio Perez: Computer Engineer
Computer engineer Ignacio Perez is a system administrator who is an expert in Windows, Linux OS and VMware virtualization. This virtualization is where hardware functionality is simulated by software in a virtual environment. It means you can operate multiple systems and applications on a single server. Working in such an environment makes for greater efficiency - something that's needed when you are part of the team overseeing the functionality of digital infrastructure for wind farms across the globe.
If that sounds challenging, well, it is. But you get the sense that Ignacio relishes the challenge. "We computer engineers always need new challenges," he says, where they can "learn new technologies and continue being at the cutting edge."
Ignacio and the rest of the development team operating in such an innovative environment have helped improve a lot of the performance and the communication between the servers at wind farm parks in North America, Europe and China.
Although he hadn't worked specifically on wind farms before this project - his background was working as a system administrator for Spanish train network ADIF - his skills have transferred seamlessly.
But have there been any testing times?
"There was a windfarm park that needed updating," he remembers. "The update was critical and the maintenance window was dramatically short: just a weekend. It was in the middle of July, with lots of people on holiday. We had to plan down to the minute of what to do and when. Each task had to be classified into one of three possible categories: before the weekend, during the weekend or after the weekend. It proved to be a real challenge, but we did it."
Marcos Costales: Senior Consultant/Developer
Marcos Costales joined the Akkodis team as an Ansible developer. As a way to automate IT, Ansible is an open-source suite of software tools that allows infrastructure as code.
A lot of Marcos's time, he says, is spent creating Ansible Playbooks "for an auto deploy of VM infrastructure." An Ansible Playbook is a system of automation tasks: a kind of to-do list for Ansible that means it can carry out sophisticated IT tasks with little or no human involvement.
The result of such technological marvels, alongside Marcos' experience working in Linux (open-source operating systems) and computer programming language Python, mean that he and the team were able to save "thousands of hours in manual tasks" by automating the infrastructure of wind turbines and parks.
And Marcos is keen to pass his specialist knowledge on. When he's not busy working with Ansible, building virtual machines, working with pipelines, or working with the automated software deployment system Kubernetes, Marcos helps others refine their software development skills. "Sometimes I create Python modules," he says. "It's my expertise. I want to help and share my knowledge."
He says that the support system at Akkodis allows him and the rest of the team to work at their best and he's impressed with the professionalism of his colleagues. Their hard work on developing the digital infrastructure that powers wind turbines will leave a lasting legacy.
"What we've done is a big deal for improving our impact on the planet," says Marcos.
Inspired by the work of Rafael, Ignacio, Marcos and the rest of the team? Want to work on engaging, rewarding projects like this? To find out more about our first-class opportunities for career development, visit our careers page.