The team building space-proof software for a deep space outpost
For the first time in over half a century, astronauts will soon walk on the Moon again. Team Akkodis is involved in the development of the on-board software that will equip 3 modules of the Gateway - a lunar orbital station. Meet the shining stars on a project that's out of this world.
10 minutes
4th of October, 2023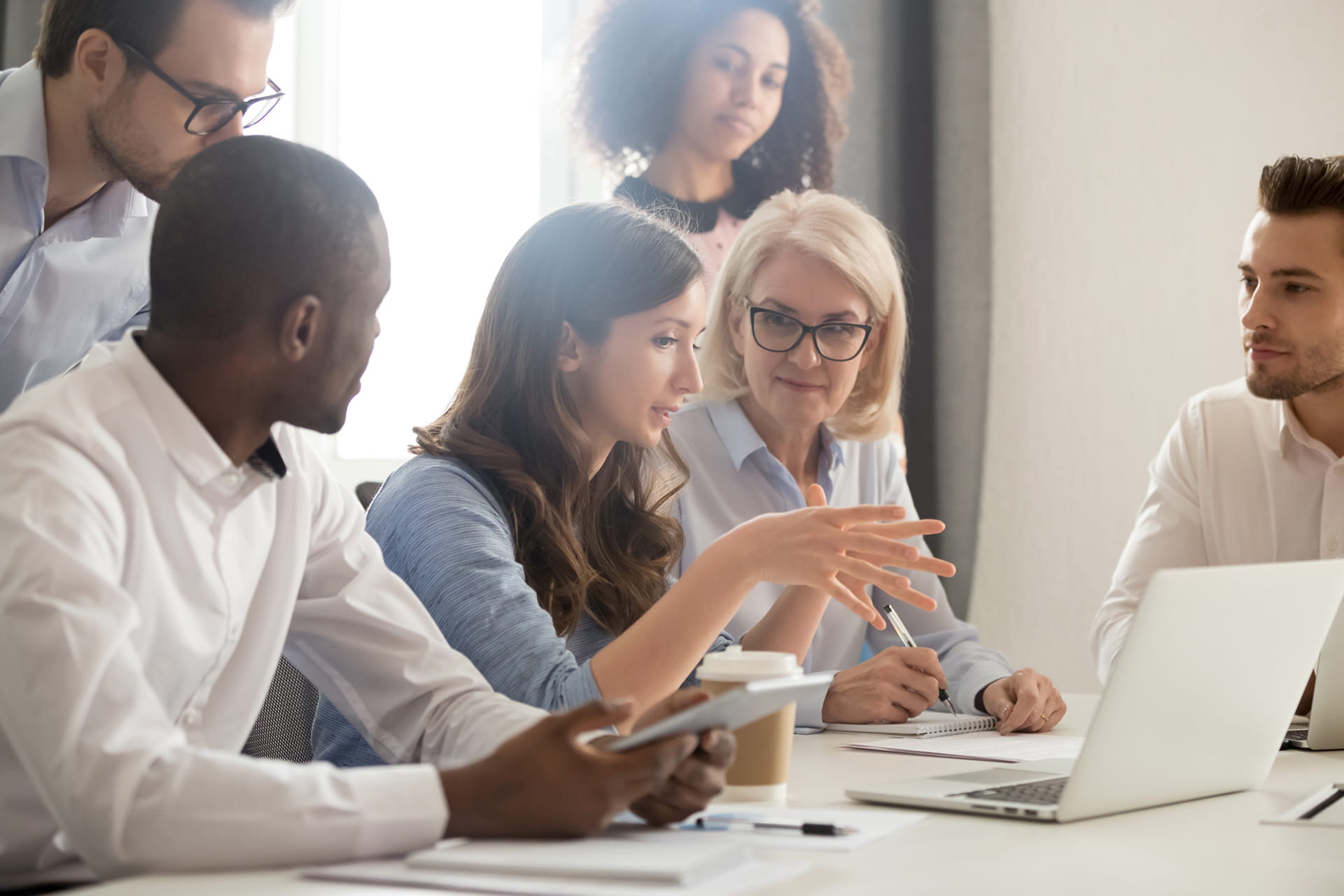 Guillaume Amer: Delivery Manager
Guillaume joined Akkodis in 2012 and was delighted to have the opportunity to work in the space sector. He started out as a technical engineer until 2016, then moved onto contract management and service center management with multi-customer and multi-domain activities until 2022. Today, as a Delivery Manager, he is responsible for the activities of 50 people across 6 customer accounts.
We met him to discuss the highlights of Lunar Gateway - the flagship project at the Akkodis service center in Cannes, carried out in partnership with Thales Alenia Space.
Guillaume emphasized his team's adaptability and flexibility given the constraints of a multi-stakeholder environment and the demands of manned flight. Working with several stakeholders, including the prestigious space agencies NASA and ESA, they are inevitably exposed to several sources of scope change that had to be taken "on the fly." And there's no shortage of constraints: delivery dates are quite strict, since on-board software has to be in place before any module can be qualified at a date fixed in advance.
To help teams understand the overall picture, the skills hub headed by Guillaume has put in place training sessions covering all areas of the aerospace industry. The doors are always open to anyone with a different skill set. Everyone has their own area of expertise - yet are willing to explain, investigate and spend time sharing their knowledge.
No one should be left behind and stuck waiting for a solution.
"Our work can be very intense when deadlines are looming, customer schedules are tight and delivery stakes are high," highlights Guillaume. "In this environment, sharing problems and successes is essential. You can only get the best out of the team if you support each other and get to know your colleagues."
Antonio Lamonarca: Team lead for embedded software validation
An engineer specializing in on-board software validation for satellites, Antonio landed in the aerospace business when he was very young. He graduated in space engineering from the Politecnico di Milano with the thesis, "Contact dynamics for non-collaborative object capture, ESA-Envisat".
He also co-founded "Skyward Experimental Rocketry" - a student association working on the design and development of rockets. Antonio also found time to launch the start-up "Levity Space Systems," focussing on nanosatellites aboard small sized rockets. With his passion for space and software, he is now capable of leading a team of 6 people and working independently to solve day-to-day challenges.
So what might some of these challenges be?
"Depending on the scope of delivery, there are always technical issues to be settled on the simulator or the real test bench," he explains. "My team and I study the high-level and low-level specifications and translate them into test procedures to cover all available requirements. Then we move on to execution on a satellite simulator to analyze whether the outputs obtained are consistent with those expected. In 90% of cases, the result we get is unsatisfactory. This is when the most interesting part of my job kicks in: investigations that can take several hours, depending on the complexity of the problem."
Indeed, validating software for a manned flight requires strict controls, and there are many potential sources of error. "It could be a test procedure error, a simulator model limitation or a flight software bug. The latter are the most dangerous, but also the most searched for," illustrates Antonio.
When asked about the most important lessons he has learned from this project, Antonio highlights the ability to listen to each other, and to pool experience and skills. He recalls: "We were asked to present the project to the whole agency, and we discovered that another Akkodis team was working on the same subject with another client. I was more than happy to share algorithms, knowledge, doubts, but above all the solutions implemented to meet real needs and use cases."
Bruno Cauvy: Flight software architect for the I-HAB habitat module
Before joining Akkodis, Bruno worked for 5 years in the automotive industry as a software developer for chassis control system ECUs (ABS, ESC). He started at Akkodis in 2016 as a satellite flight software developer and today he is a software architect for the lunar station's International Habitation Module (I-HAB).
Since the Gateway program involves many external stakeholders, it requires a great deal of collaboration. As a software architect, Bruno takes part in discussions at a very early stage and has to take into account interfaces with other partners' software. Changing strategies have a direct impact on him, because at this stage, input from players such as space agencies can fluctuate.
"As a team, we work and adapt quickly to new requirements, taking steps to easily integrate and test new solutions so we can anticipate future challenges. To do this, we use hardware test benches, COTS [Corner-operated Tran-similar] maps and risk reduction plans," he explains.
Projects of this scale call for large degrees of flexibility. The team found that in some cases they would have to start from scratch after weeks of work because of shifting demands. Bruno and his colleagues, working under the Agile methodology, found they were well equipped to cope and adapt to such conditions.
He is keen to stress the committment to the projects short and long term objectives. Their "integrated team", he says, is an essential factor in pulling together, exercising their skills and demonstrating the drive to succeed on a programme with sky-high expectations.
Inspired by the work of Guillaume, Antonio and Bruno? Want to work on engaging, rewarding projects like this? To find out more about our first-class opportunities for career development, explore our careers page.