Meet Subject Matter Expert, Anna-Vasi Petkova, and Supply Chain Coordinator, Aspasia Ilieva - two of the team helping keep the printing industry rolling
Anna-Vasi Petkova and Aspasia Ilieva are two of the team who keep industrial printers in good health - across the globe. From initially operating in one territory, the team now covers operations from North America and Europe, to the Middle East and Japan. We caught up with them to see how they've coped with the ever growing demand, and to find out about their vision for the future.
5 minutes
4th of October, 2023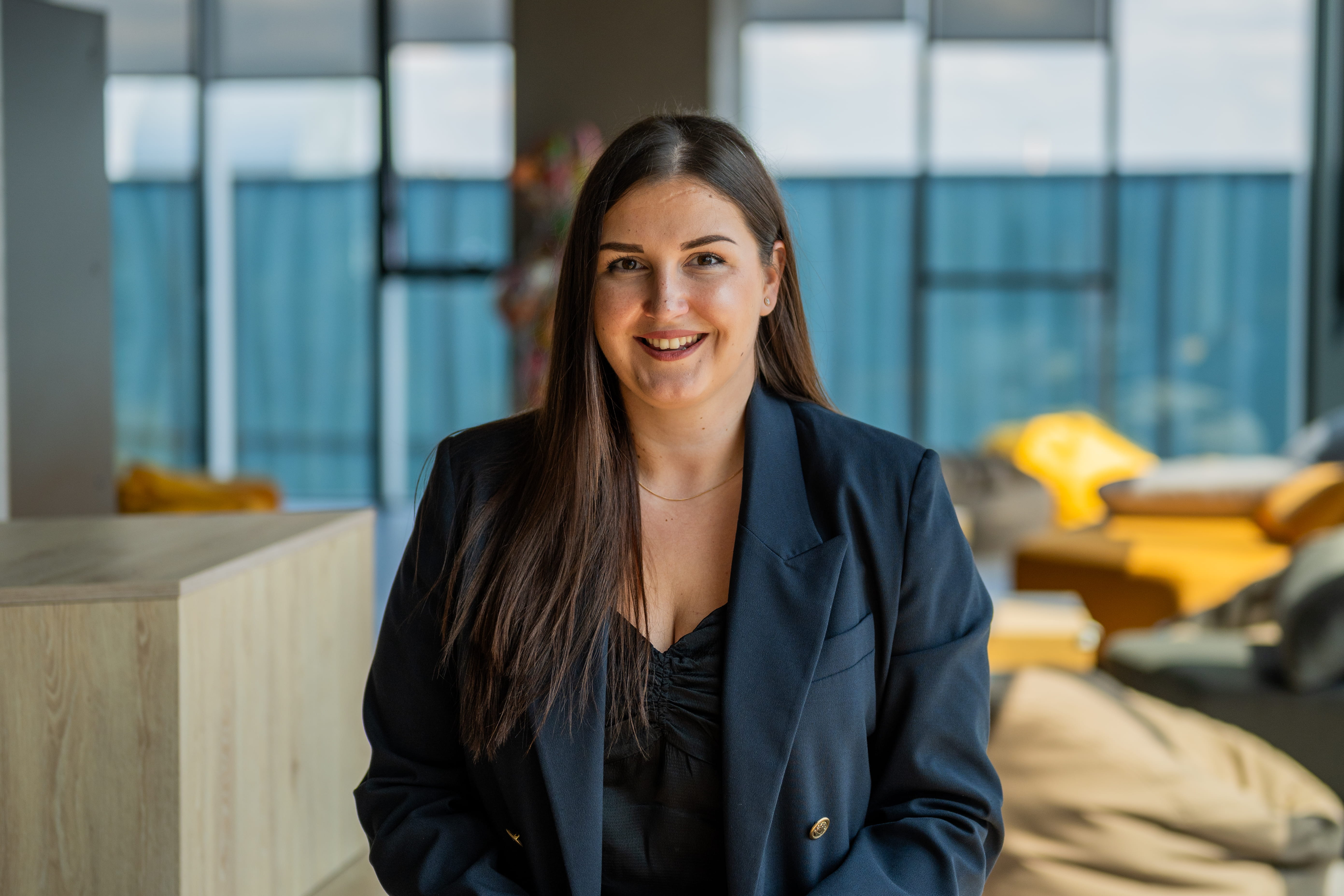 Anna-Vasi Petkova: Subject Matter Expert
Subject Matter Expert (SME) Anna-Vasi talks a lot about development. As an SME helping to keep printers across the globe functioning smoothly, and the supply chain and logistics supporting this, she says there are constant opportunities to progress in the role.
"There are always new topics, new questions, new projects," she says. "Step-by-step, over the years, we grew. We've grown together to build something amazing."
In her time at Akkodis, Anna-Vasi has seen her team triple in size. They have gone from overseeing one region, to covering several - including North America, Asia-Pacific and Japan.
Yet this expansion hasn't fazed Anna-Vasi. In fact, she relishes it. "I like the fast-moving environment. I like the new challenges faced every day. I like the opportunity to look for and find solutions outside of the box."
The team oversees and distributes parts for printers that are coping with the printing demands of multibillion dollar corporations. They are a critical part of the global supply chain and work with highly sophisticated technology.
"It's very interesting, with some clients we're not just working in the 21st century - but the 22nd century," says Anna-Vasi. "We help the process work: we make sure their presses don't go down and they are working with the best possible quality."
For the process to work really well, you need the right team in place. Although they have the expertise and know-how to work with specialist printer engineers to tackle various technical challenges, there's so much more to it than that.
"The team isn't just focused on making the right calculations, producing the reports, or escalating a given case," Anna-Vasi explains. "We are always trying to improve - to give a lot of thought to how and why we are doing things."
One of the attractions of working at Akkodis is that no two days are the same.
Day-to-day activities will involve training the team, writing up new processes, undertaking analysis, producing reports and "jumping from one meeting to another." It's this dynamism that keeps Anna-Vasi motivated and engaged. "There is nothing typical about my workdays," she says, "except for my morning coffee."
Back in her second year at university, Anna-Vasi says she "dreamed" of working at Akkodis. After a couple of brief stints working in fintech, she saw an opportunity to join Akkodis and decided she wanted to follow her dream.
Some six years later, she still feels "very thankful" for the opportunity and gets great satisfaction from her work. "Going into the supermarket and seeing the products there from your clients - thanks to the work we do - always makes us happy. We really make a difference in keeping the supply chains running. It's such a dynamic field where it's hard to be bored."
So what's next?
"I would like to continue developing myself in the company and for me the most logical step will be to become a Team Leader. Who knows? " she says.
And she is absolutely at the right place to make that dream happen, too. "If you're motivated and want to achieve something, Akkodis will help you."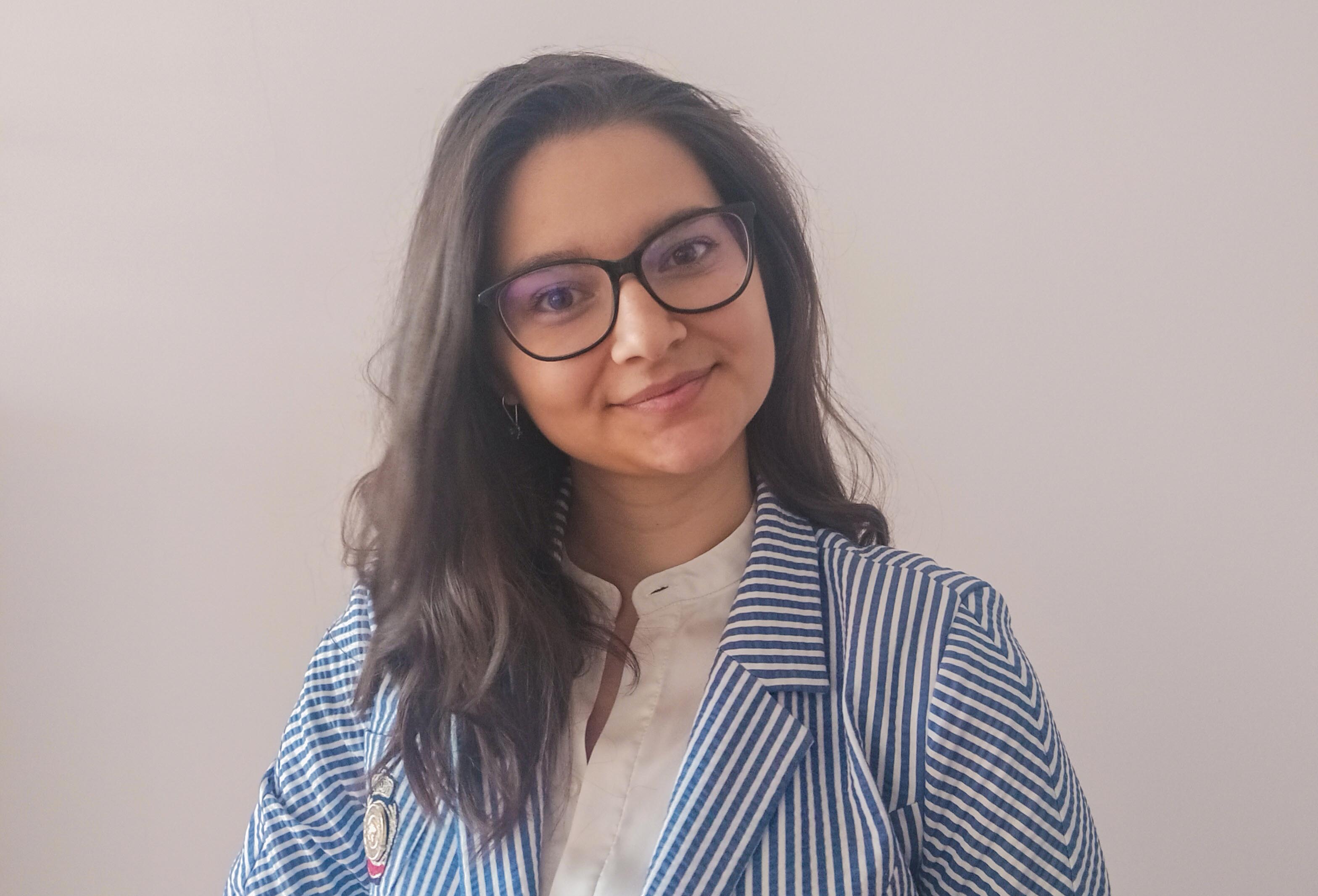 Aspasia Ilieva: Supply Chain Coordinator
With a background in technical engineering and experience working in the finance industry, Aspasia Ilieva is good with numbers. But in previous roles she felt that something was missing. At Akkodis, Aspasia has expanded her knowledge and been able to increase human interaction - something she loves.
"I like to communicate with people," she says. "Previously my work was only related to the data - technical calculation and deep diving in numbers. In my current position, I'm able to not only work with the data but also to share the results, new ideas, and new suggestions to the customer. This is a new set of skills I developed at Akkodis."
As a Supply Chain Coordinator, her role is client facing and she says that having the skills to "develop and maintain good relationships and deliver the very best in customer service is a must."
Although, like Anna-Vasi, she says that no two days are the same, Aspasia says that a typical day will start with the numbers.
"Behind the magic that the client sees – including huge global brands - is the analysis. You need to master the numbers, be precise in every calculation, and never miss any detail."
Aspasia will calculate and analyze huge amounts of data on printing processes and categories in order to show the results of her team's work. "I analyze and present the data in the right way for the client. This serves as a strategic lever for making future decisions - to see if anything needs altering in the supply chain process to improve it."
Last year, Aspasia was implementing processes for the Asia-Pacific region and is now focused on the newest region under the team's expertise: Japan. This means bringing people together and working towards shared goals.
"I've had the chance to train some of the new additions to the team," she says. And it's a role she has taken on with gusto, highlighting, "I've been enjoying that part of my work the most."
One of the greatest assets of Akkodis, says Aspasia, are the colleagues you work with. "After spending time training new employees, I now value even more working with motivated coworkers who are willing to support the team."
Such a team has led to phenomenal developments. "It was awesome to see so much growth in the last two years. I didn't expect such a drastic change."
As the team moves forward, so does Aspasia. "I'm always looking for opportunities to improve my skills," she says, and notes that if you are willing, you will find constant support from Akkodis. That said, there are times when you have to push yourself, to keep learning.
"I've learned that when you're faced with a big challenge, you need to find a way to break it down into small, actionable steps and get to work. Always work towards improvement - both personal and professional. I believe that leaving your comfort zone is the best way to see a new perspective. So, my advice? Challenge yourself!"
Inspired by the work of Anand and Pratik? Want to work on engaging, rewarding projects like this? To find out more about our first-class opportunities for career development, visit our Careers page.