The Team behind the tech: Those who helped make the dream of The Neuron become a reality
Alexander Thorstensen and Camilla Kjølstad are senior development engineers who helped bring The Neuron to life for Heimdall Power. We caught up with them to discuss all things engineering, the importance of being surrounded by an inspirational team, and what the future holds.
4 minutes
30th of August, 2023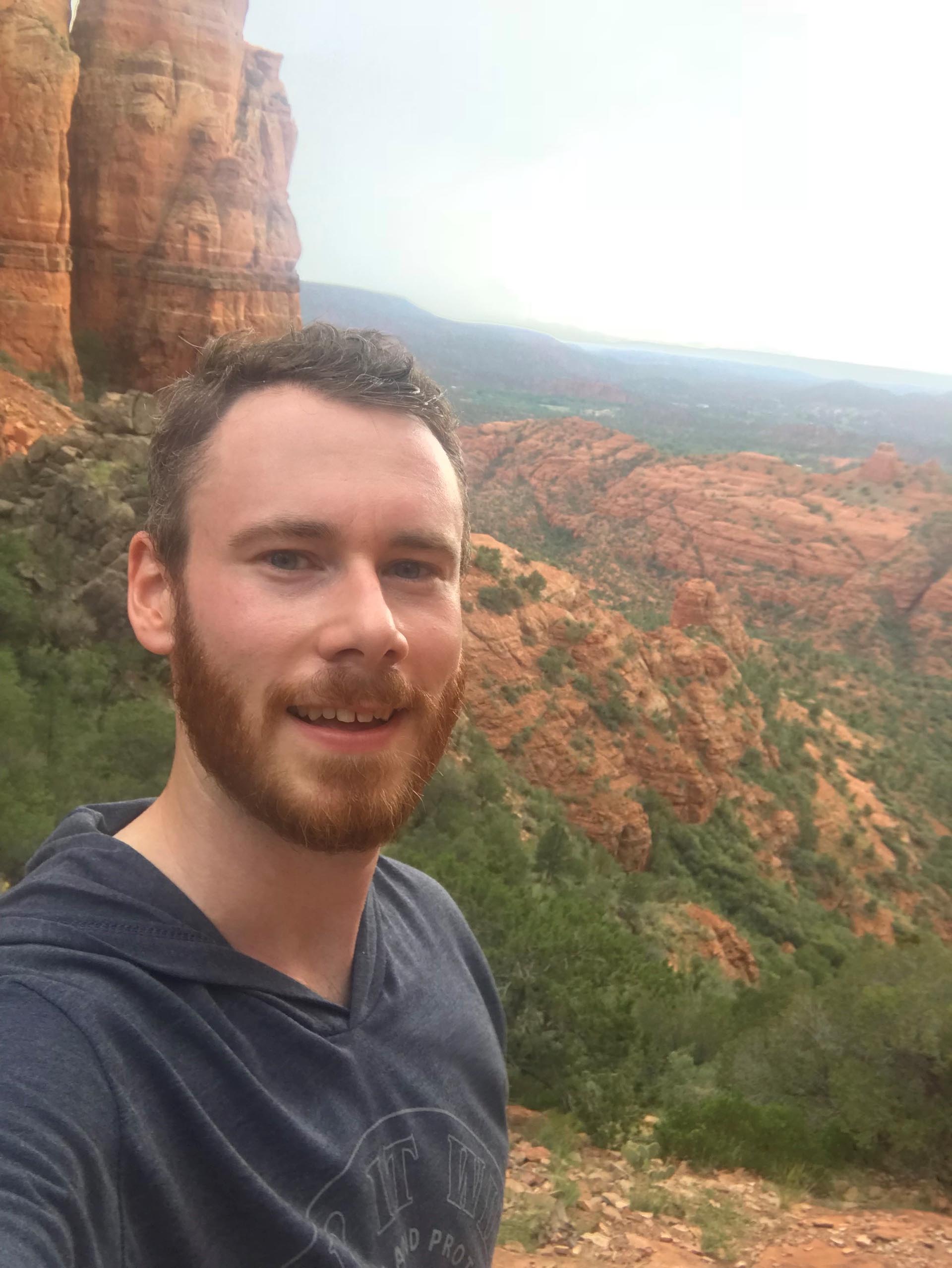 Alexander Thorstensen: Senior Development Engineer
Alexander grew up in Bergen on Norway's southwestern coast, and gained his MSc in electrical engineering at NTNU (Norwegian University of Science and Technology). After a variety of roles - including a stint developing noise cancellation technology in motorcycle helmets - he brought his expertise to The Neuron project.
Although he was equipped with some hardware experience, he "enjoys working with embedded systems" and came with a solid grounding in embedded software and debugging techniques.
For The Neuron he wrote sensor drivers, worked on FOTA (Firmware Over The Air) functionality and implemented Bluetooth applications. Making for real-time monitoring, forecasting and analysis of high-voltage lines.
Perhaps one of the benchmarks of innovation is when the idea seems so obvious in retrospect. "When I first heard about The Neuron," says Alexander, "my first thought was: 'Wow. Why hasn't this been done before?' It just completely made sense."
And did it do the things he wanted? "I remember in particular when The Neuron was first put out into the field and we got live measurements … that was a highlight. The live data proved that The Neuron did what it was intended to do."
Not that the project was without its more challenging moments. "We wanted to implement more of the Bluetooth stack for the SoC network code than was normally done," he remembers. "Because of how the build system was set up, this proved harder than anticipated. A developer set up a meeting with a former colleague who had worked on the build system we were struggling with. After a short session of pair programming, we got the build to work."
Having a driven, skilled team around him is key. "If you're stuck, there's always someone to discuss the issue with. Odds are, someone will have done something similar at some point. Don't be afraid to ask if something is unclear."
What's it like spending time on such deep coding and working on projects like The Neuron? "It's enchanting. You get lost. It's a good gauge: how much I get lost in what I'm doing."
It sounds like there are plenty more enchanting times in the pipeline.
"I can't say for sure what will happen next here - but I know it will be filled with exciting tech, new challenges and amazing people."
Camilla Kjølstad: Senior Development Engineer
After studying mechanical engineering at NTNU, Camilla spent time working in IT for a large consultancy firm.
Although she "liked working on different projects in different industries", she felt something was lacking.
"I missed being able to work with physical products," she says. "Here, I get to make better use of my mechanical engineering skills. It's an academically strong tech company with knowledgeable people and exciting projects within product development."
The Neuron was one such project.
Camilla was part of a four-person mechanical team working closely with the electronics engineers. What did this involve?
"A lot of rapid prototyping, 3D model design and 3D printing. We were constantly making new iterations to find the best solutions. The Neuron is a complex assembly and we needed to make it cost effective to manufacture and easy to assemble."
It's been a huge success. Now used by more than 30 utilities in 14 countries, The Neuron's popularity and utility shows no signs of waning. "The goal is to see this all over the world. It can be used across a lot of different types of power lines. It's actually a huge achievement to make such an adaptable product."
She is, she says, always developing her skills - whether designing for different production technologies, using different materials or testing new methods for complex assembly. "I am continuously inspired by curiosity and the pursuit of new solutions."
And having the right team around her is a constant source of inspiration.
"It's really cool to work with highly-skilled and experienced engineers. We're passionate, we're all working toward the best possible products. We're constantly being challenged to develop ourselves and our technical skills."
For projects like The Neuron, it sounds like all of this hard work pays off.
"Yes, the work can be high paced - but it's also a lot of fun and inspiring. I am excited for what challenges are next."
Inspired by the work of Camilla and Alexander? Fancy working on engaging and rewarding projects such as this? To find out more about our first-class opportunities for career development, get in touch today.