Modis Sweden Becomes Akkodis Sweden
Modis Sweden is becoming Akkodis Sweden. Rebranding the 140-strong consultancy business will make a significant difference, both for its customers and for its staff of consultants.
5 minutes
23rd of February, 2023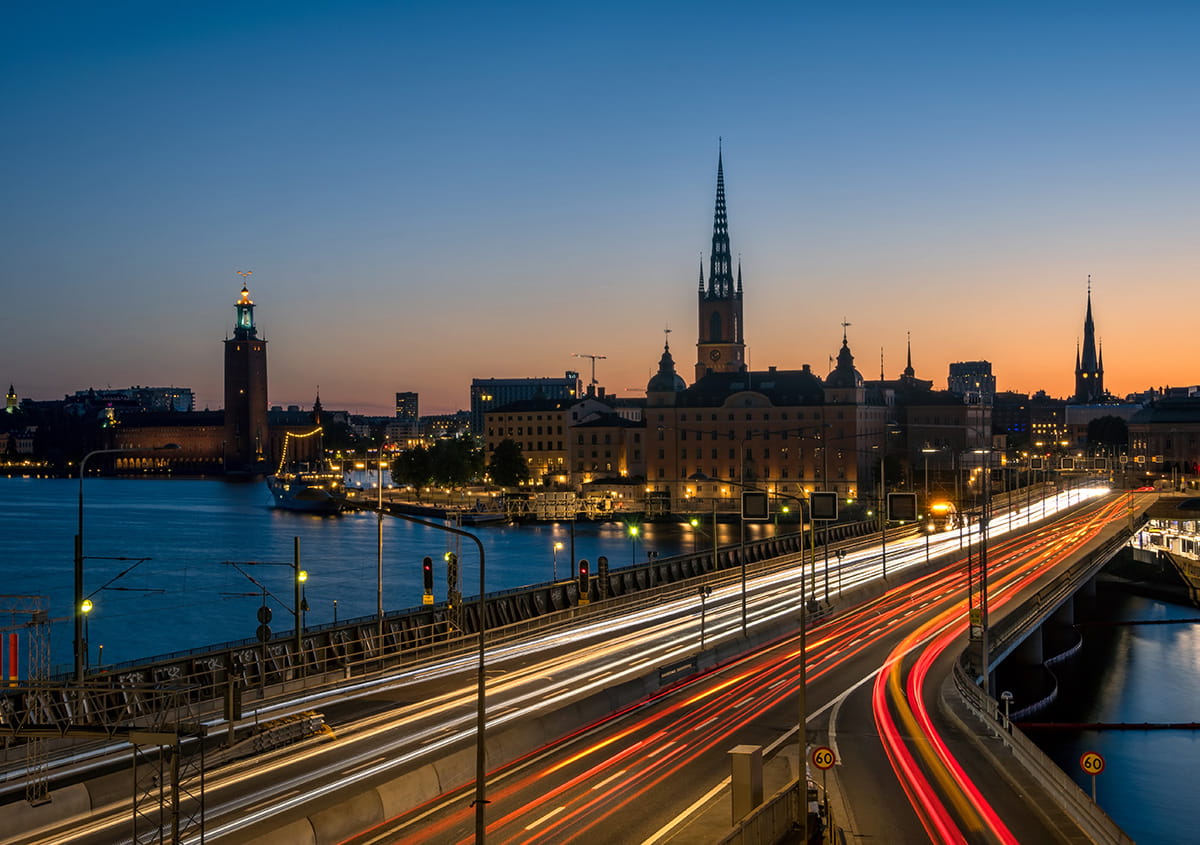 It's much more than moving from one box to another in an organizational chart. According to Christian Schenholm, becoming Akkodis Sweden means more possibilities and more tools in the box, by further increasing the cooperation between Schenholms team and the global Akkodis teams, in addition the other parts of Akkodis brands in Sweden as like Data Respons and Sylog.
By working closer together we'll be able to expand our offering to our clients, says Christian Schenholm, head of Akkodis Sweden.
At the same time, we are increasing our attractiveness towards consultants. As there is a substantial skills shortage in tech and engineering, it's extremely important to be able to offer challenging assignments and an exceptional community to our consultants.
For Akkodis Sweden we will be focusing on our core competencies and clients, to really add value, and increase our market share in Sweden. This ambitious goal will be reached, according to Christian Schenholm, by drawing on the strong support of the global Akkodis organization and its services and platforms. For instance, Akkodis is working build both reskilling, upskilling and offshoring services that could be leveraged by the local markets going forward.
Currently, Akkodis Sweden is in Stockholm, Göteborg, Linköping and Västerås. In Stockholm and Göteborg, which are the two largest Akkodis locations, Akkodis will sit close to Sylog in the same office space This will make it even easier to work together, for instance for Schenholm's team of recruiters to find consultants to assist in projects among their sister companies in Sweden. Furthermore, Christian Schenholm is looking to expand into new business areas:
Today we have a strong presence in automotive, telecom and IT outsourcing. This will continue, but at the same time we'll be working on expanding into government, finance, and insurance.
Two thirds of the 140 consultants at Akkodis Sweden work within IT, while one third are in engineering. Within IT the consultants work, among other things, with infrastructure, network configuration, and IT security. Within engineering the focus lies on mechanical engineers, production engineers, and electrification. Many of the engineers are engaged in the automotive industry, and as the auto industry is moving towards electrification, so is Akkodis Sweden.
We are already part of the electrification trend. But looking forward we want to focus even more on that area. This includes both finding consultants with that specific expertise and upskilling our current staff. For that purpose, it's an advantage for us to become part of Akkodis, because it allows us to offer our consultants new upskilling opportunities we didn't have before. Akkodis has a unique position in attracting tech talent and offering tech training through the Akkodis Academy. This means I can increase our investment in upskilling our consultants. That is something our customers will benefit from, and on top of that, Akkodis Sweden will become a more attractive place to work for consultants.
According to Christian Schenholm, attracting skilled consultants is the toughest challenge in the tech business, and the skills shortage will continue in the future. Therefore, it's crucial for Akkodis Sweden to offer interesting assignments for their consultants.
Globally, Akkodis is aiming at becoming a market leader within Smart Industry. We already have a strong presence in the Swedish tech market, and we'll grow much stronger, both when it comes to supplying our customers with tech skills and knowledge, and by becoming even more attractive places to work for engineers and software developers.