Technical Project Manager Salary
According to the Project Management Institute, employers will need to fill approximately 2.2 million project oriented roles every year through the year 2027. With this increase in project oriented roles, the need for Technical Project Managers is in high demand. While the project management field is filled with a multitude of opportunities, Technical Project Managers are highly sought after. That's because these are next-level specialists who can effectively oversee technology development and production.

A quick search showed there are more than 160,000 open positions in the United States alone containing Technical Project Manager in the job title. Due to the number of businesses utilizing project oriented roles, the number of open positions, and demand for the top Technical Project Managers is expected to grow. So, with such a high growth rate, we wanted to share more about the salary expectations for Technical Project Managers in the United States.

And what better way to break down this profession and the salaries associated, than by introducing you to our Akkodis, Salary Guide. This is the best place to start when looking for concrete data on current salary breakdowns for Technical Project Managers. We've gathered the most comprehensive salary ranges in the market from entry level positions to executive level jobs and everything in between. Let's dive in!
5 minutes
2nd of November, 2022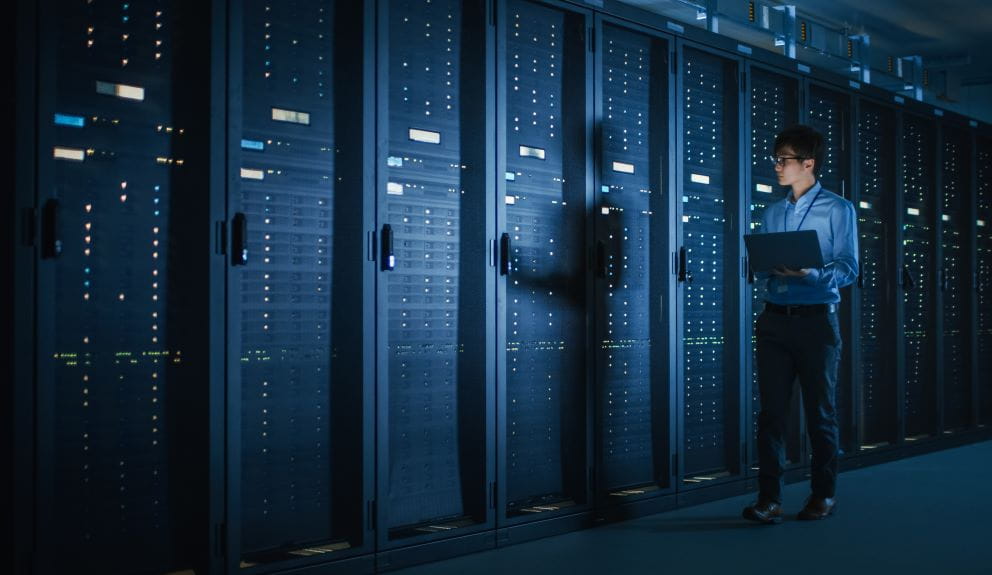 How Do I Become a Technical Project Manager?
Before we break down the average Technical Project Manager salary, let's first answer the question: How can I become a Technical Project Manager? While there are many positions in the project management field, Technical Project Managers typically oversee a technical or IT project from conception to production.
Technical Project Managers work on technological projects in many industries, such as engineering, manufacturing and IT. The size of the company and the industry will determine many of the duties performed, however some common responsibilities for Technical Project Managers are:
Evaluating and editing project proposals
Planning each stage of a project
Scheduling steps within a larger project
Delegating tasks to team members
Scheduling and leading regular team meetings
Creating and implementing the project budget
Training IT staff members for a project
Exploring and analyzing software and hardware options for technical projects
Testing, maintaining, and updating the production technologies
Salary For Technical Project Managers
To help you read the salaries for Technical Project Managers here's how we break them down in our annual salary guide:
Base salary:
10TH PERCENTILE: Only 10% of the national workforce — across all industries and company sizes — is paid below this figure.
MEDIAN: Only 50% of the national workforce — across all industries and company sizes — is paid below or above this figure.
90TH PERCENTILE: Only 10% of the national workforce — across all industries and company sizes — is paid above this figure.
Median base salary by experience level:
LOW EXPERIENCE: The median base salary for the national workforce with 0-1 years of experience.
AVERAGE EXPERIENCE: The median base salary for the national workforce with 2-10 years of experience.
HIGH EXPERIENCE: The median base salary for the national workforce with more than 10 years of experience.
Salary Averages for Technical Project Managers
The salaries for Technical Project Managers vary based on several factors such as years of experience, certifications held, and regional locations. The average total compensation for Technical Project Managers can vary due to bonus structures and other factors. So, people with the job of Technical Project Manager can expect to earn a base salary between $88,000 and $182,000 per year.
If you are looking for a more specific number, our annual Salary Guide has more detailed information. And as a bonus, aside from all the salary ranges for Technical Project Managers, we also highlight hundreds of other IT positions in the marketplace. In addition, our annual salary guide highlights some important industry insights you need to know that will help you make the best decision for your career.
Region-Specific Salary Information
Whether you're looking to start your career as a Technical Project Manager in a major city such as Los Angeles or San Francisco, or you are aiming to advance your current career in your hometown, Akkodis is the perfect career partner for you. Our career experts are based all over the country and are ready to help you find the best career. One where you can utilize your technical expertise and get you the salary you deserve!
How Can I Increase My Salary as a Technical Project Manager?
The fact that you're reading this means you are already on the right track to level-up your Technical Project Manager career and salary. Professional credibility comes from training and certification combined. As you work towards earning certifications, you can expect to retain the new skills you've learned. Upskilling, reskilling, and earning certifications related to Project Management can help increase your salary, advance your skill set, and increase your job satisfaction. In the business world, you will have more opportunities if you are viewed as being competent and capable. Here are a few things to consider to get that pay raise and move your career forward:
Continuing Education
One of the best ways to increase your salary is to continue your education and add to your skillset. The first step in your Technical Project Manager career is acquiring your bachelor's degree from a credible university with a focus on information technology, computer science, computer programming, computer architecture, or database management.
Having a background in technical communication is also useful since you will need excellent communication skills while you work with your team to detail project specifications, deadlines, and project expectations. Continuing your education through graduate-level courses adds value to your career and allows you to have the potential to advance into other roles such as Chief Product Officer (CPO) or Chief Information Officer (CIO).
Get Next-Level Technical Project Management Skills Through the Academy
If you are interested in upskilling or reskilling, the Akkodis Academy Program is the perfect place to start. Whether you are looking for ways to advance your career, make a career change or position yourself for salary growth within your current position, the Academy has an opportunity for you!
Technical Project Managers also need to have managerial skills such as working with teams, creating schedules, budgets, and detailed plans. In addition, having the ability to analyze and think critically with excellent time management and organization skills is crucial. Technical Project Managers are creative thinkers who can adapt to changes quickly and think swiftly to assess and solve problems as they arise.
Acquire a New Certification:
Project Management Professional (PMP) Certificate: According to Earning Power: Project Management Salary Survey—Twelfth Edition (2021), the median salary for Project Management Professional (PMP) Certificate holders is 32% higher in the U.S. (and 16% higher globally) than those without the certification. The Project Management Institute created the globally-recognized PMP certification, which represents an elite group of project managers. PMP certificate holders are proven project leaders, with the experience and expertise to to work in any area.
To obtain PMP certification, a project manager must meet certain requirements and then pass a 180-question exam. The PMP exam was created by project leaders for project leaders, so each test question can be related to real-life project management experiences.
Certified Associate in Project Management (CAPM): The CAPM is a credible certification that will distinguish you in the job market and demonstrate your understanding of the fundamental knowledge, terminology, and processes of effective project management. The CAPM test consists of 150 questions that you'll have 3 hours to answer.
CSM ScrumMaster: As a certified ScrumMaster, you'll utilize the Agile methodologies that IT organizations are using more often. Through the certification program, you will learn the Scrum framework and gain an understanding of team roles, events, artifacts, and rules and that will help your Scrum Team to perform at their highest level.
Six Sigma Project Management Certification: The SSGI Project Management Certification program utilizes training and case studies that emphasize the practical application of the concepts, skills and methodologies of project management. By learning the skills, methodologies and terminology of project management you will be better positioned to assume a leadership position in your organization and directly contribute to the competitive position of the firm.
What's Next for my Technical Project Management Career?
Whether you are just entering the field of Technical Project Management or a seasoned professional, the experts at Akkodis are ready to guide you into the perfect career position for you. Our experts can help you identify what path or role is going to be the best fit for your ambitions and increase your earning potential. When people join Akkodis, they can be sure their career is in trustworthy hands. Contact us today to get started or check out some of our open positions here!