Our people: Raffaele have been working for Akkodis, supporting ESA for over 16 years in the TEC Quality Department
Raffaele • is a passionate space professional, graduated in Electronics and computer science engineering and working during the last 20+ years in the field of microelectronics, telecommunications, Informatics and space industry. Raffaele has been with Akkodis since 2007. In the last 8 years, he has been part of the development and production team for the lunar and mars exploration programs, in particular on the Gateway and the Orion-Artemis programs in partnership with NASA. Raffaele loves travelling and reading, and fervently practices yoga, beach volley and cycling. Earlier this year, in January 2023, he had the opportunity to participate in a special program called 'The Southern Space Studies Program' (SHSSP) and he considered it a truly wonderful experience!
5 minutes
2nd of October, 2023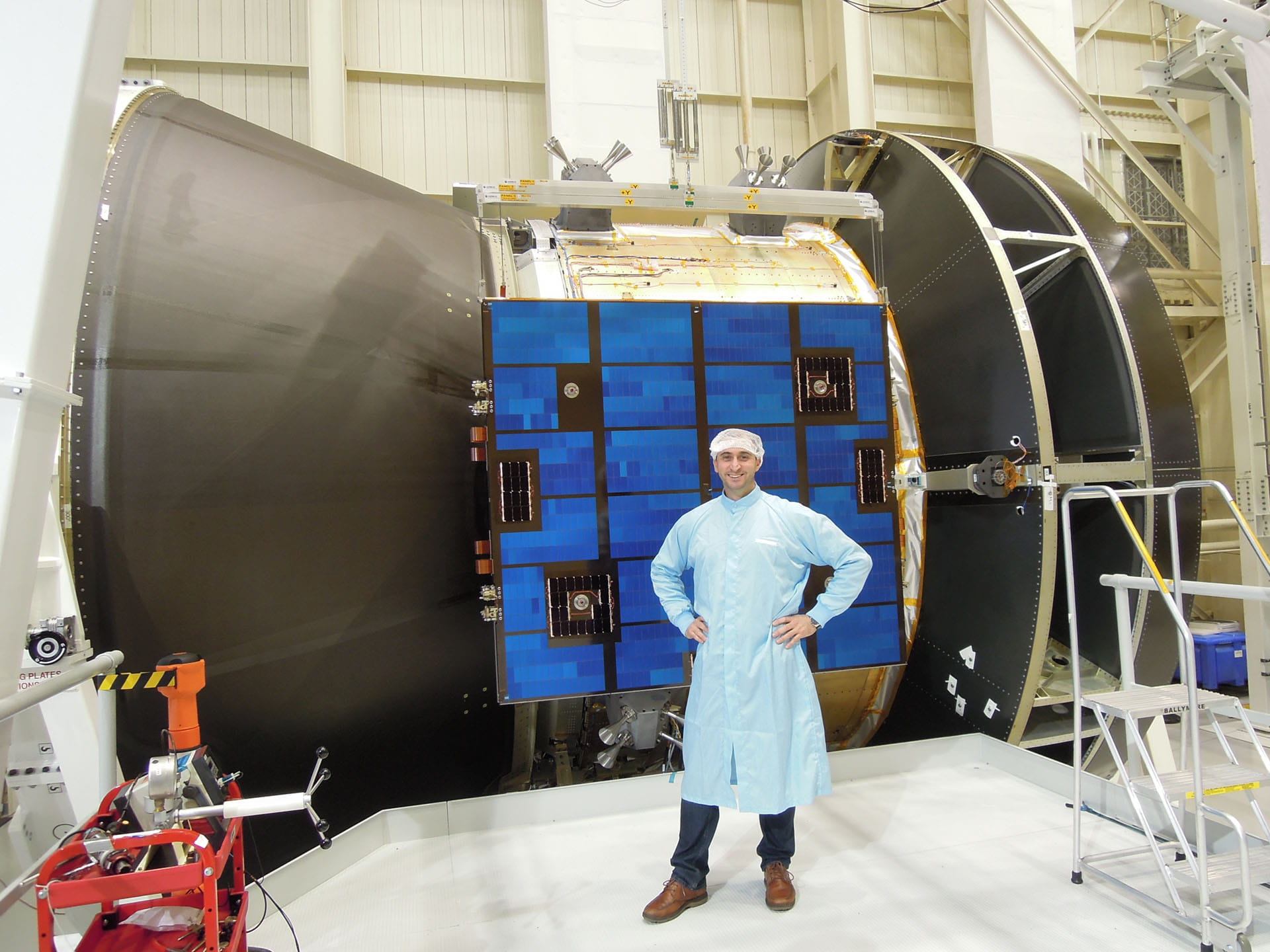 Nice to meet you Raffaele! Can you tell more about your role and background?
'I have been working for Akkodis, supporting ESA for over 16 years in the TEC Quality Department. During my career, I had the opportunity to work closely with experts from diverse disciplines, and I realized that such a challenging work environment and the high professionalism of ESA people have been highly rewarding! I'm currently PA&Safety Engineer for the ESM-Orion project, building the modules that will propel astronauts to the Moon.'
Tell us, how did you end up at Akkodis?
'I started my career in electronics as an electronic engineer. Working for several companies in microchips and manufacturing. After working in the telecom industry, I moved to the space business and had my first job in Rome, working on the design of the European Launcher VEGA.
After a few years, I was looking for a more challenging job. In 2007, I had a call with Chris Wright from Akkodis about an interesting position with Akkodis, supporting ESA. Since then, I had different opportunities and challenges, some even bigger and more complex. It didn't take long before I became fully allocated to a big project, that is something I am really proud of.'
What makes your current role so interesting?
'The space industry is a combination of the state of the art technology, imagination and challenging yourself in new domains every day. At the moment, I am involved in a really interesting project, Orion, as Product Assurance and Safety Expert. My role gives me a broad overview of all disciplines, hardware and subsystems, a role allowing to oversee all quality aspects that can be improved and must be monitored. We consist of a team of 4 people doing quality monitoring, reviews and inspections on, for example, the internal parts and systems of the module going to the Moon. We often travel to Florida, at the Kennedy Space Center, where the Nasa facilities for the testing, integration and launching are located. It's awesome to have such a great opportunity to work with experts of so many different European and American countries.'
Can you tell us more about the space study program you followed in Australia?
'The program consisted of a five week course in Australia with three parts; lectures, workshops and assessments. For example, we built a rocket with a team and made it fly. We also got lessons in management and legal aspects. The whole course was very interactive. During the course, we had to write our own report for which we had two weeks' time to research all the biography. We also learned how to deal with stress, deadlines and most importantly, a lot about yourself.'
And how about the selection process for the program?
'The space program is a collaboration between ESA and ISU (International Space University). In order to be selected you need to send out your CV and a motivation letter. I have many years of experience and good references, so that helped to be selected!'
What did you personally like about the program
'Firstly, it was during the southern hemisphere summertime, and we had a lot of possibilities such as a huge library, a great campus, sport facilities and a rocket lab. It was really a forming experience and I would recommend this opportunity to everyone. It included lots of space technology aspect, leadership, information about Planetary protection, microbiology, orbits calculation, etc.... We had a huge variety of lecturers, from industry professionals to university professors to astronauts. The course contained a lot of studying and exams, and I am really proud of obtaining great marks at the end of the whole course. I also met new people from all over the world, which makes this experience even more wonderful. It really was the experience of a lifetime! The course is repeated twice every year, in Australia in January/February and in another rotating location in June/July.'
From the Southern Hemisphere Space Studies Program web page:
The Southern Space Studies Program (SHSSP) has been running since 2011, provided in partnership by ISU and the University of South Australia. The program is designed with a particular eye to the southern hemisphere space environment and is built around the themes of space exploration, space policy and space services, while giving a well-rounded exposure to the principles and concepts involved in space science, space systems engineering and technology, space business, project leadership and space legal and regulatory issues. The program is designed to be a catalyst to boost the role of space for countries in the southern hemisphere and those cooperating with them, and to build human capability and capacity.
More information: https://www.isunet.edu/shssp/