Supporting Smart Industry in the Oil, Gas and Renewables - Modis Norway becomes Akkodis Norway
According to Maj-Britt Løvaas, CEO of Modis Norway soon to become Akkodis Norway, the oil, gas and renewables is transitioning. Digitalization and automation are taking center stage. A prime example is the new, unmanned Munin platform, developed by Aibel in collaboration with Equinor.
5 minutes
1st of February, 2023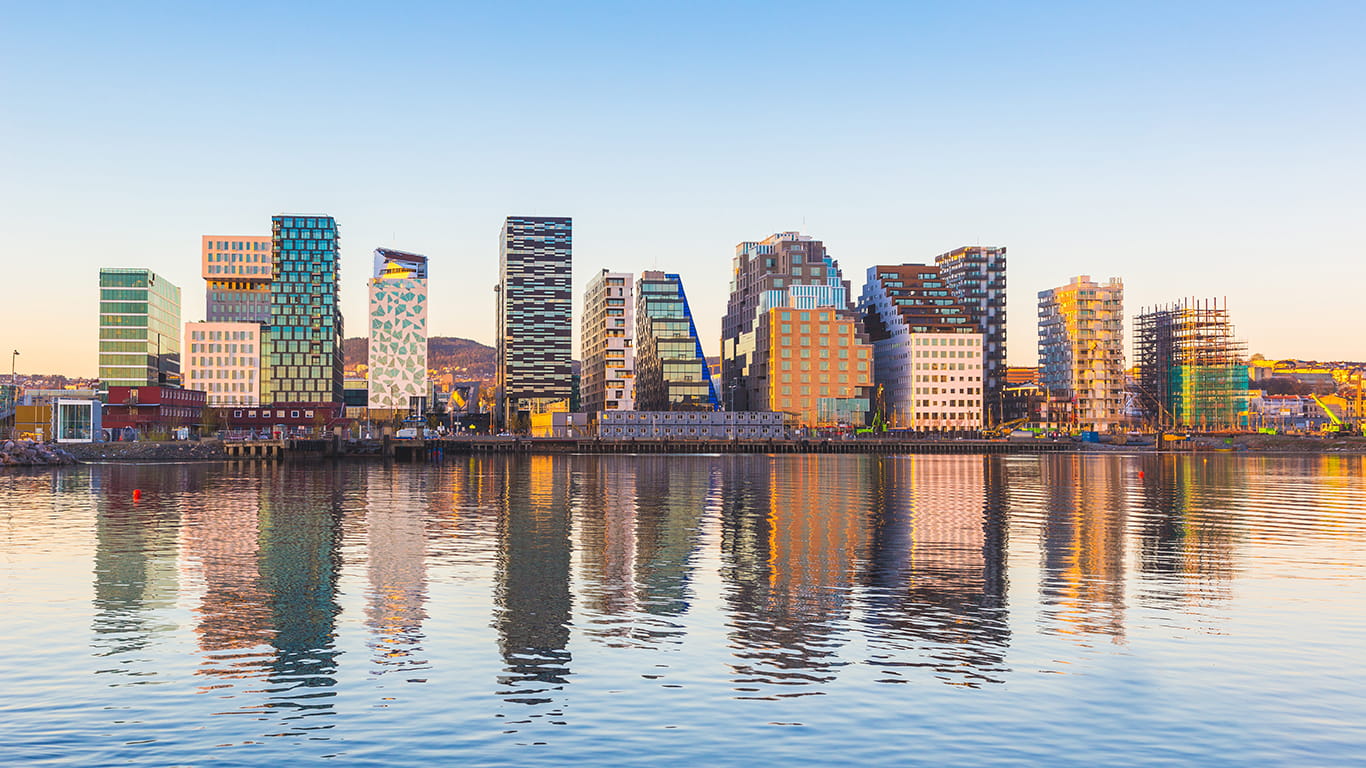 Aibel is one of Europe's leading companies in offshore wind and electrification of offshore oil and gas installations and onshore processing plants. Aibel builds and maintains platforms and other critical infrastructure for the energy industry and is one of the largest suppliers on the Norwegian continental shelf.
Aibel is responsible for engineering, procurement and construction of the Munin platform for the client Aker BP. It will not have a helicopter deck nor living quarters, and it will be the first process platform on the Norwegian continental shelf designed from start for ordinary operation without a crew.
Maj-Britt Løvaas is supplying Aibel with a team of more than 60 specialists, many of them working on the Munin project.
The Munin project is extremely exciting, says Løvaas.
It is is pointing the way for the energy sector of the future: highly automated and digitalized, and heavily utilizing technology initially developed for the telecom industry, now being applied to this new setting, increasing efficiency and reducing cost. We have a strong team of engineers specializing in this type of Smart Industry concepts, and we are going to strengthen our automation and digitalization competencies even further going forward.
Akkodis Norway is rooted deeply in the local oil and gas sector. It was founded in 1988 under the name Ingeniør Compagniet, offering consultancy services to the oil service industry. Although Adecco bought the company in 2007 it continued to operate under its initial name until 2020. At that point Adecco decided to gather its IT & engineering activities under the Modis brand. With the later merger of Modis and AKKA Technologies into Akkodis, Modis Norway is now being renamed Akkodis Norway.
In many ways it will be business as usual, says Maj-Britt Løvaas.
We'll continue to supply the oil & gas industry with engineering consultants, but just as the sector is changing, so are we. We are increasingly working with renewable energy and with electrification. For instance, we're already supplying engineers to the fast-growing battery industry, to offshore wind and to companies working with hydrogen.
In Maj-Britt Løvaas' opinion, Akkodis Norway's strong presence in the oil/gas sector is the best possible base for engaging in the renewables business. The reason is, that oil and gas sector is one of the drivers in the green shift, and it has the competencies, the technologies and the resources to make a huge difference in that transition.
However, not everything will be business as usual when Modis Norway becomes Akkodis Norway. Perhaps most importantly, Maj-Britt Løvaas and her team will integrate much closer with its sister company Data Respons, also a part of the Akkodis organization.
Our Oslo office is relocating to the Data Respons headquarters in Høvik. This will lead to a closer collaboration that will benefit both parties. We can work together on the customer side, and we can help each other find the most suitable people for our projects. In a world where there is a significant skills shortage in tech, that is a huge advantage.
Also, Løvaas is looking forward to integrating closer with the global Akkodis organization. Not least with the Akkodis Academy, which specializes in reskilling and upskilling people in the tech industry. And as part of a global frontrunner in Smart Industry, Løvaas expects to be able to attract even more engineering talent in the future.
Currently, Akkodis Norway has 150 consultants on offer. They all work on site at the customer's place of business. Løvaas' back office, located in Oslo, Drammen, Stavanger, Bergen, and Trondheim, consists of 13 highly skilled, certified recruiters, of whom she's especially proud.
They are experts, and they are extremely good at finding the right candidates with skill sets that match our customer's needs, whether they find them locally here in Norway or abroad. And what I'm really proud of is that most of our recruiters have been with us for many years. In my opinion, that says a lot about this company.