Taking EV Batteries to the Next Level
Akkodis Research is giving electric vehicles new roles and optimizing their use. From activating car batteries for the smart grid of the future to developing vendor-independent battery diagnostics, it's all about serving a greater cause and playing the best possible part in a larger network.
5 minutes
18th of October, 2023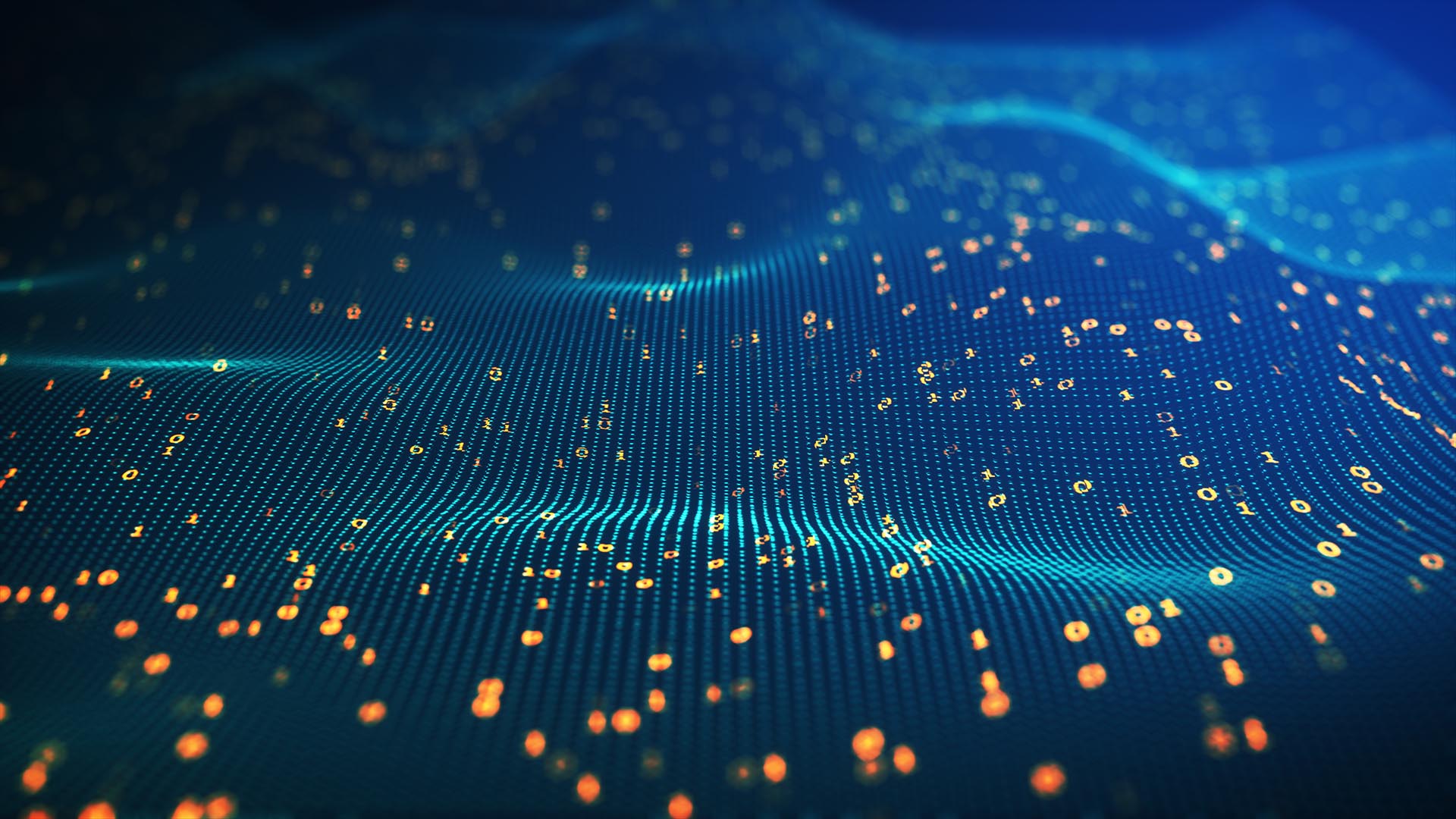 This article was originally published in Thinkers & Makers, a magazine from Akkodis featuring the smartest minds and innovative projects that are driving the future of technology and engineering.
The Charge.COM and DeRIVE projects, both based in Germany and publicly funded, showcase significant differences while sharing striking similarities in their focus on the lithium-ion battery of electric vehicles (EVs).
Charge.COM aims to optimize the utilization of EVs in commercial fleets, with the battery playing a crucial role. Fleet operators require precise knowledge of each vehicle's battery performance and range to facilitate optimal route planning.
However, batteries degrade over time, and vehicle manufacturers do not provide uniform data interfaces for transmitting the battery status. As a result, there is no way to determine the battery status and the associated range in a standardized, cross-manufacturer manner.
Vendor-independent Diagnostics
To overcome this, project manager Viktor Dick, along with Akkodis data scientist Trinidad Tapia and her colleagues are developing vendor-independent battery diagnostics. This innovative approach provides fleet operators with vehicle-specific and cloud-based battery status information, empowering them with accurate insights.
While the Charge.COM project is optimizing the use of EVs in commercial fleets, the DeRIVE project is integrating the EV's battery into another kind of network: the decentralized energy grid of the future. This visionary concept envisions using car batteries to fulfill network-related tasks, for instance as temporary storage for wind or solar energy, subsequently utilized when needed.
For that vision to become reality, batteries must not only be able to pull power from the grid, but also channel it back into the grid. Akkodis project manager Niklas Ehrlich and his team are working towards this goal, paving the way for enhanced grid integration.
University Collaboration
In both projects, Akkodis' engineers are collaborating with university researchers, with Akkodis serving as a commercial partner. The results of both projects will flow directly into downstream services of Akkodis' own EVACharge solution.
The development of EVACharge began in 2012 and has since achieved a market share of more than 30% for DC fast charging points in Europe. Before the outcome of the two research projects will be ready to expand the functionality, compatibility, and application options of EVACharge, there is significant work that needs to be accomplished.
"The challenge is to put very diverse types of data coming from different sources together and to build a robust model capable of independently predicting the battery's state, regardless of the car manufacturer," said Trinidad Tapia, data scientist with Akkodis.
To address this challenge, access to a small fleet of vehicles allows the team to measure how real batteries behave under different circumstances. In addition to that, a battery simulator can model different charging conditions with high precision.
The simulator enables us to validate our measurements and enhance the accuracy of our model. Also, we have data from various research papers, and we have charging data from Akkodis' own EVACharge solution.
"It's worth noting that although we have access to extensive data, we lack direct access to the battery health information held by car manufacturers, as they consider it proprietary and do not disclose it to external parties," said Tapia.
Machine Learning
The Akkodis team is confident they'll be able to develop an efficient AI solution for predicting the state of health of the battery, based on the data available to them. They're moving rapidly toward achieving the project's final goal - developing a model that predicts the battery's condition based on charging data alone.
"It is always a matter of the data available," said Tapia. "Various algorithms exist within the realm of machine learning, that can be used according to the type of data available, the richness of the data and the variables involved. So, we have a lot of methods we can apply."
Akkodis has its own communication solution, which is implemented in the EVACharge Communication Controller mounted in a charging station. The communication controller can gather the information we need, like charging power, charging amperage and battery temperature. This information is then fed into the predictive controller model algorithm, enabling us to estimate the battery's condition accurately.
The diagnostic algorithm coming out of the Charge.COM project will allow Akkodis to set a cross-vendor standard for the health of a car's battery. This information holds great importance not only for fleet operators in optimizing their route planning, but also in assessing the value of a vehicle and the options for its second life.
Furthermore, it opens significant business opportunities for EVACharge to incorporate this feature into their product.
Vehicle-to-Grid
The DeRIVE project contributes to the development of the EVAcharge solution, but in an entirely different way. It focuses on what is known as the Vehicle-to-Grid (V2G) concept, making electric vehicles active players in the decentralized energy grid of the future.
This forward-looking approach recognizes the need for storing and utilizing the fluctuating energy generated by renewable sources such as wind and solar. Car batteries could provide part of that storage, and researchers predict that by 2050 the European energy system will have 3,097 GWh of storage capacity coming from EVs at its disposal.
However, to get to that point, a number of challenges must be overcome, both regulatory and technological. Currently, there are no cars available on the market with the capability to fully participate in V2G systems.
"The first approaches we are seeing are cars that can give back energy in small amounts. It's called Vehicle-to-Home. You plug in your vehicle when you're at home and use your solar panels to charge it, and to give back energy at night for your fridge or other home appliances,' said Niklas Ehrlich, a key member of the DeRIVE project.
"This requires a special inverter in the car or wall box that transfers energy from the vehicle to your home. However, the power output is limited to around 3 or 4 kilowatts, making it less efficient, with high costs and low earnings potential," continued Ehrlich.
The team wants to take it to the next level, which is when the vehicle is connected to a public fast charging station with a power output of 50 kilowatts or more. The car owner may be at work or on holiday, and during this period the car's battery can participate in the network.
Cars and Charging Stations
Realizing the vision of Vehicle-to-Grid requires multiple components to work seamlessly together. First, cars need to have the capability to deliver sufficient current from their batteries through the charging cable and into the grid.
Then, charging stations must be capable of not only transferring the power from alternating current to direct current to the car, but change the direct current coming from the car to the alternating current for the grid.
Moreover, there must be communication between each car and the demand side of the grid, to create an overview of the amount of storage capacity and how much energy is needed. Lastly, the implementation of a robust billing system is crucial for accurately tracking and compensating for the energy exchanged between vehicle and grid.
Test Vehicle and Charging Prototype
DeRIVE is a large research project with numerous participants, both commercial and academic. Akkodis is primarily focused on advancing its own EVACharge solution to a new level. Akkodis' engineers are developing a new EVACharge prototype for bidirectional charging, based on ISO15118-20. The prototype will be equipped with demand-side management services, which are relevant for the charging communication and routing information for the vehicle's Battery Management System.
Also, they are converting a test vehicle to support bidirectional charging and integrating both the vehicle and a charging point prototype into the infrastructure of the network operator participating in the DeRIVE project.
Charge.COM is funded under the Bavarian Collaborative Research Program (BayVP) as part of the funding line Digitization – Information and Communication Technologies AI-Big Data according to the Strategy Bavaria Digital and the Hightech Agenda Bavaria. Academic partner: Institute of Automotive Technology at the Technical University of Munich (TUM).
Duration: 3 years
DeRIVE is funded by the German Federal Ministry for Economic Affairs and Climate Action. Academic partner: Rheinland-Pfälzische Technische Universität Kaiserslautern Landau. Industrial partners: Stadtwerk Haßfurt GmbH, Expleo Germany GmbH, Es Geht! Energiesysteme GmbH, Hubject GmbH.
Duration: 3 years