Veterans in the Workforce: Leveraging Transferable Skills for Success
At Akkodis, we recognize the positive impact of supporting our military. From the veterans who have served and returned home, to their spouses who support them, Akkodis knows that our military employees bring many valuable skills to our company. Below we highlight three Veterans who have joined our team at Akkodis and have contributed significantly to our success.
5 minutes
21st of July, 2023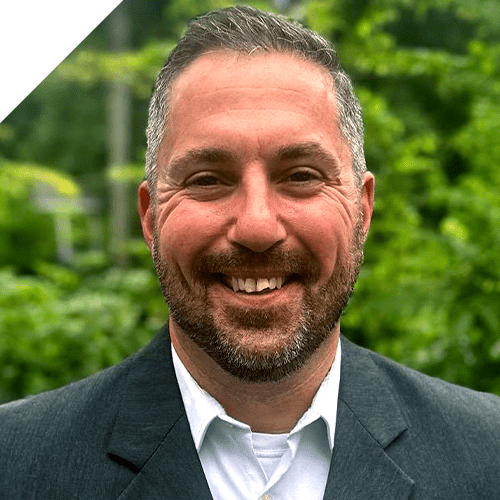 Josh Holben | United States Marine Corps Amphibious Assault Crew Chief-Tank Commander (2002-2008); United States Air Force Engineering Craftsman (2015-2021)

I would, without a doubt, recommend Akkodis to any veteran and Active/Reserve member. They care about the military members, and it is not just words, they follow it up with actions.
We all remember where we were on September 11, 2001, and Josh's story is no different. Watching on TV as the second plane crashed into the World Trade Center, he knew he had to do something to help. As a child of a United States Marine Corps Vietnam veteran, Josh's first stop was the USMC recruiting office in Dorchester, MA. Within the next year, Josh was ready to begin his career in the USMC.
Josh served for six years as part of the amphibious assault crew, and then entered civilian life. Looking for ways to continue his service led him to becoming a police officer. Although this was rewarding, Josh still felt the pull to continue serving his country in a bigger way. Five years after leaving the USMC, Josh decided to join the United States Air Force. Retaining his rank from the USMC, Josh received training from the USAF in GIS, Advanced Survey, Civil Design, and Air Force Leadership. During his final deployment in 2021, after serving in the USAF for six years, Josh decided it was again time to return to civilian life. When he returned to the United States, he took a job with an engineering and survey firm.
After two years of working with the engineering firm, Josh was contacted by Akkodis to interview for an open position. Josh's interview was conducted by a fellow veteran working for Akkodis. Josh says about his interview, "At that point I knew I would find fellow veterans that are like minded and driven to the same result of building a structure and team that can handle difficult situations." Working at Akkodis, Josh has found the opportunity to utilize the skills and values he learned while serving in the USMC and USAF, while bringing the drive to succeed to his team every day.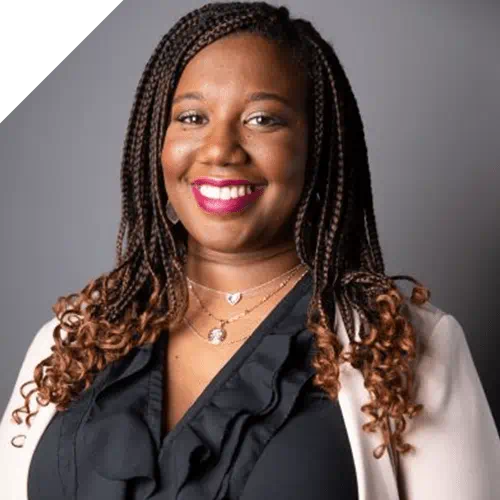 Jazmen Wright | United States Army Civil Affairs Officer

I would definitely recommend Akkodis as a place to be for a veteran or active-duty member. They are proud of what we bring to the table, but most of all they allow us to be the best version of ourselves and take the assets that we have of discipline and resiliency and structure and apply it in the organization.
After six years and multiple deployments to Afghanistan and Iraq, Jazmen left the United States Army as an officer. From there, she began her new role as a military spouse, supporting her husband until his retirement in 2017. While she was serving as a military spouse, Jazmen took on various support roles as a Department of Army Instructor, Briefer and Facilitator and then in 2012 became a Master Resiliency Trainer for military families and active service members. As a former military child herself, she is passionate about finding ways to help Veterans transition to civilian life, and helping military spouses to find work and career paths that take their skills from the unique background of the military.
Over the past decade Jazmen has used her skills to focus on a background in sales and talent acquisition. In 2021 she came on with Akkodis in their recruiting and sales department, landing as a delivery manager for the central region. During the hiring process, Jazmen was excited for the opportunity to meet the team and see how she fit within the culture of the company. She says of the leadership, "It's really hard to not just think about how you're going to be successful, but how a group of people is going to be successful. The leadership that I've had [at Akkodis]... has made it where I continue to always take that mindset not just in the hiring process, but how much I'll try to meet those expectations in my current role of the delivery manager and whatever is next."
While with Akkodis, Jazmen is proud to have been able to place 3 military veterans and 2 military spouses in positions that fit their skillsets. With the support of Akkodis, she continues her commitment to making sure that "no man gets left behind, and everyone gets the training and support that they need to be great."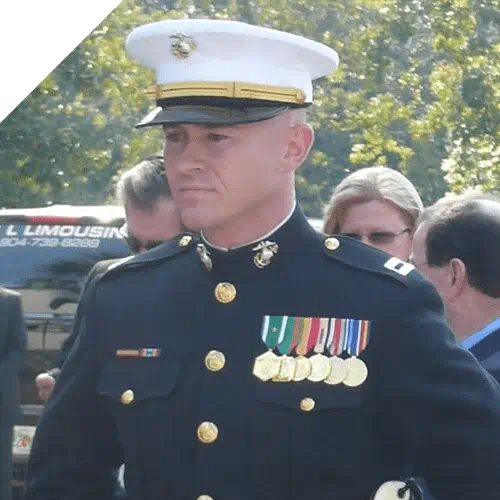 Ryan Miller | United States Marine Corps Logistics Officer

I was looking for an opportunity to continue making a difference in people's lives and we get to help our candidates and clients improve their situations at Akkodis daily.
Ryan started his military career as a member of the Naval Reserve Officer Training Corps at Miami University. After completing college, he commissioned into the Marine Corps in 2001 and was assigned as a Logistics Officer. Over the next ten years, he served as a Motor Transport Platoon Commander during the initial invasion into Iraq in 2003, and then went on to serve as a Detachment Commander, Company Commander, and in a few other staff Logistics Officer roles including two more deployments overseas. However, he says some of his most rewarding times were the last three years of duty when he served as the Marine Officer Instructor at Jacksonville University. There he also had the opportunity to serve as a Platoon Commander at Officer Candidates' School for two summers.
With his military career coming to an end, Ryan followed another passion of his into the fitness industry as a gym and franchise owner. After a decade in the fitness industry, Ryan was ready to take the skills he had acquired in the military, and the mindset he maintained through his fitness career, to a new career path as an Executive Recruiter with Adecco, a sister brand of Akkodis. When an opportunity opened at Akkodis in 2022, Ryan applied and was hired.
Ryan is no stranger to disappointments or setbacks. He says, "This job takes a lot of resilience. You get turned down a lot. Deals fall apart for unforeseen circumstances after they have been made. There are slow periods. You must be resilient and keep moving forward despite the disappointments and setbacks that come up along the way." Ryan's goal now is to help people find their dream jobs and companies find the best possible fits for their teams. With Akkodis' continued support of Veterans and their spouses, Ryan finds success every day.
Akkodis appreciates the value that a military background brings to our company. Whether you are active duty, a veteran, or a military spouse, you have the skills that we are looking for and we want to connect! Hiring exceptional people is at the heart of what we do. We are proud to participate in the Military Alliance program so that we can connect veterans, military spouses, and reservists with careers that take their military skills to the next level. Get in touch to discover more about joining the team that creates an impact. To learn more about the Adecco Group Military Alliance, watch our video here.