What Does an Engineering Project Manager Do?
When a company is working on an engineering project, an engineering project manager may come in to oversee the entire project from start to finish. The engineering project manager will create the project plan and then successfully manage all aspects of the project such as the project team members and the project budget, as well as communication between all necessary departments.

This role is different from engineering managers who often focus on day-to-day tasks, not entire projects. While the roles are different, the engineering project managers and the engineer managers often work together within a project. Engineering project managers also work towards developing solutions for problems throughout the entire project.
5 minutes
27th of November, 2022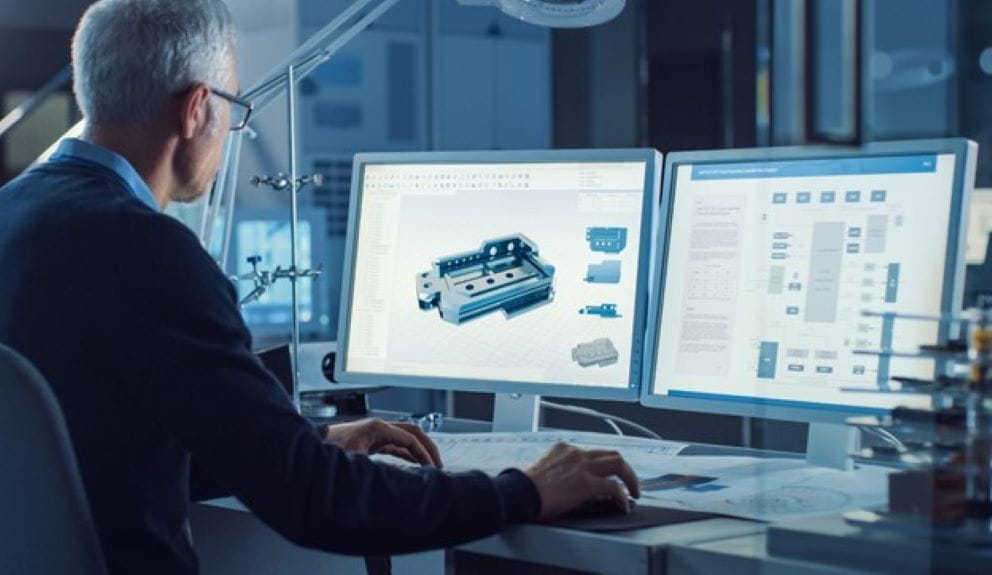 Required Skills for Engineering Project Managers
Engineering project managers have many skills that are similar to engineer managers such as a firm engineering background and other technical engineering skills. However, they also possess other skills that enable them to be engineering project managers. These skills include project management skills such as excellent communication skills, the ability to create schedules and budgets, and being detail oriented with strong organization skills.
Engineering project managers also need to be able to manage projects in a way that keeps engineering projects on-schedule and on-budget. Engineering projects may be complex so being able to break down projects into multiple steps is also useful.
Engineering project managers will lead engineering projects, such as construction projects, for the entire scope of the project. Having a good understanding of business operations will help engineering project managers to be more effective in their position. When leading projects, they will be engaged in communication with anyone the project may affect. Other parts of the project they will manage are the task distribution among the team, the time it will take to complete each stage of the project, and the cost estimates for the project. Engineering project managers are also responsible for assessing and managing the risk associated with their project.
In some cases, the engineering project manager will also be required to plan and implement projects that involve new technology. Researching and understanding this technology is the responsibility of the engineering project manager.
Education and Certifications Required to be an Engineering Project Manager:
College Degrees
The first step in becoming an engineering project manager is to earn a Bachelor's degree in engineering or a related field. Many engineering project managers will go on to earn their Master's Degree in engineering project management. There are many universities that offer advanced degrees in engineering project management, both in-person and online.
Certifications and Licenses
Professional Associations for Engineering Project Managers
Another opportunity for engineering project managers to continue their education is through professional associations and conferences. Some common associations for Engineers to belong to include:
Get Next-Level Engineering Project Management Skills Through the Academy
If you are interested in upskilling or reskilling, the Akkodis Academy Program is the perfect place to start. Whether you are looking for ways to advance your career, make a career change or position yourself for salary growth within your current position, the Academy has an opportunity for you!
Salary for Engineering Project Managers
Salaries for engineering project managers can vary based on their location, employer, years of experience and specialization. Engineering project managers are highly sought after due to their expertise in managing engineering projects, therefore the base salary for these professionals is around $93,000 per year.
Benefits for Utilizing Engineering Project Managers
Bringing in an engineering project manager can have many benefits for the project as a whole. Companies that use engineering project managers may find that their projects run smoothly, resulting in quality products. Other benefits can include better use of resources, improved focus and efficiency by team members, and an increase in teamwork and communication. Cost of the project can also be improved by better cost assessments and decreased spending.
Engineering project managers are able to effectively and efficiently plan, implement, and finalize a project. Engineering project managers also possess general engineering skills and are able to determine the equipment needed and necessary team members to complete a project. These leaders can utilize their engineering background to put together a competent team that can complete the project on schedule and under budget.
Where to Find Engineering Project Management Jobs or Hire Engineering Project Managers for Your Company:
At Akkodis, we pride ourselves on our ability to connect the smartest people and brightest businesses to the opportunities they need to thrive. Whether you are just getting started as an Engineering Project Manager, or you've been working in the field for years, Akkodis is the perfect place to start your search for the next step in your next career. If your business is looking to hire highly skilled Engineering Project Managers, we can also help you start making those connections.
What's Next for Engineering Project Managers
With the rise in demand for engineering project managers, Akkodis is here to help the right people work together in the right ways to achieve smarter outcomes. We are ready to connect engineering project managers with the businesses that need their expertise. Contact us today to get started or check out some of our open positions here!