What is Consulting Engineering?
It's a relatively new role for professionals with engineering skills who can solve complex problems, but Consulting Engineering is gaining popularity among professionals in the engineering field. These experts specialize in planning, designing, and constructing both public and private infrastructures. They also lend their unique talents to organizations and help these companies realize new success. These licensed professionals have diverse qualifications in multiple backgrounds including civil, structural, chemical, industrial, mechanical, electrical, and environmental engineering.

Consultant Engineers do not work within one specific field of engineering. Many work in a variety of fields in order to use their expertise to solve a problem or reach a goal for the project as a whole. Consulting engineers are indispensable when a company or public entity is developing a new project, or looking to make improvements to existing infrastructure. These professionals are problem-solvers who lead their team to find solutions to complex problems.
5 minutes
19th of November, 2022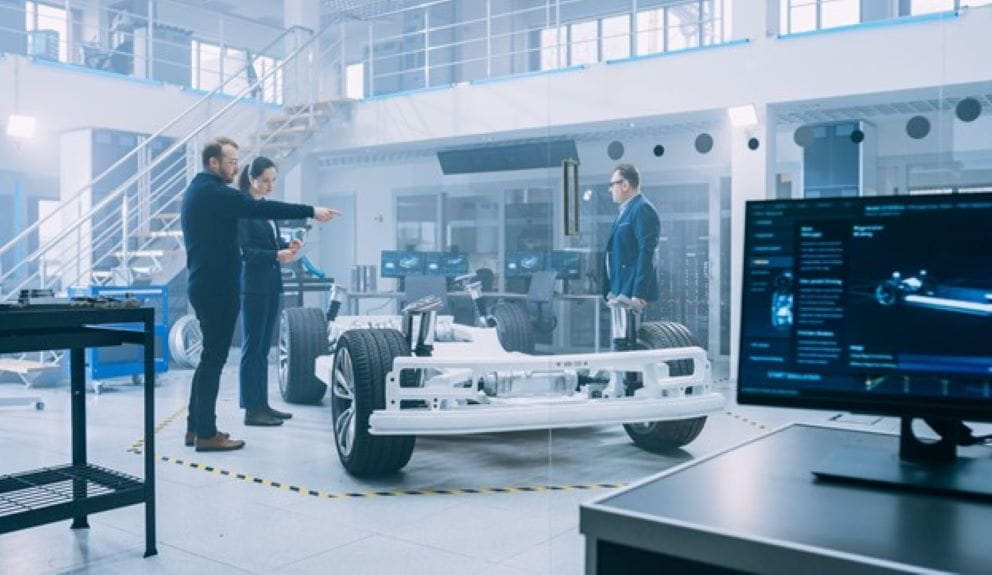 What Do Consulting Engineers Do?

Imagine this scenario: a company has decided to improve their existing building. They've hired architects and a contractor, but there is a problem that they run across spanning several areas such as electrical, structural support, and Heating, Ventilation, and Cooling (HVAC). A Consulting Engineer is the knowledgeable expert who can join the team to solve all of these problems.

Consulting engineers deliver innovative results that have a positive impact on both construction and expenses. By providing design analysis that will optimize the entire project, engineering consultants can simplify the project and save their client money in the end.
Job Duties for Consulting Engineers:
A consultant engineer will follow a project from start to finish, and will be expected to provide support through each phase of the process. While day-to-day tasks may vary, the consultant engineer can expect to perform the following:
Conduct initial surveys and analyses
Meet with clients to discuss the project and any requirements
Design blueprints and plans
Identify potential weaknesses within the plans
Provide structural support
Selecting and ordering project materials
Delegating tasks to team members
What Is Required to Become a Consulting Engineer?
Education
The first step in becoming a consulting engineer is to earn a Bachelor's degree in a relevant field of study. Consulting engineers come from a variety of backgrounds within the engineering field. Having taken courses in physics, calculus, engineering mechanics, thermodynamics, and structural analysis provides a well-rounded background for consulting engineers. This background can later be applied to the diverse problems for which they'll be seeking solutions. Many consulting engineers will also pursue their Master's degree in order to gain even more experience in a variety of engineering fields, as well as in project management.
Certificates and Licenses
As part of the process to becoming a consulting engineer, a candidate may earn their Engineer in Training (EIT) Certificate which has requirements that vary by state. Once an engineer has earned the EIT Certificate, they can work towards their Professional Engineer License (PE). This license allows engineers to work independently and is typically necessary to be hired as a Consulting Engineer.
Important Skills for a Consulting Engineer
Consulting Engineers possess a combination of hard skills such as knowledge of CAD and VoIP systems, along with the ability to troubleshoot within these systems. They are experts in various engineering fields while also possessing many soft-skills such as:
Communication Skills: It is important that the consulting engineer is able to communicate effectively with their team. Consulting engineers will work closely with clients who may not be versed in complex engineering concepts. This means the CE will need to be able to use easy-to-understand terminology to advise all members of the team including architects, other engineers, the client, and the management teams.
Critical-Thinking: Consultant engineers are catalysts for change and experts in finding creative solutions. They even have to problem-solve for issues the client doesn't know exist! Critical-thinking skills are essential for being able to survey projects, design blueprints and effectively manage budgets.
Detail-Oriented: Attention to detail is an important skill for consulting engineers to possess. Accuracy is beneficial in both preventing errors and identifying opportunities for improvements in plans and projects.
Teamwork: Consulting engineers are often members or managers of a larger team, from the client, to construction members and other engineers. It is imperative that they have the ability to work well with others.
Upskilling or Reskilling for Consulting Engineers
The Akkodis Academy
The
Akkodis Academy
is a reskilling and upskilling program focused on providing education to IT and Engineering Professionals through skill specific education and certifications. This program offers flexible training solutions tailored to fit your specific needs. Our training can be delivered in a variety of formats including self-paced learning paths, instructor-led online and campus sessions. Our Upskilling and Reskilling programs are structured to provide training opportunities no matter where you are in your career journey.
Professional Associations for Consulting Engineers
Another opportunity for Consulting Engineers to continue their education is through professional associations and conferences. Some common associations for Engineers include:
Where to Find Consulting Engineering Jobs or Hire Consulting Engineers for Your Company

At Akkodis, we pride ourselves on our ability to connect the smartest people and brightest businesses to the opportunities they need to thrive. Whether you are just getting started as an Engineering Consultant, or you've been working in the field for years, this is the perfect place to start. And, if your business is looking to hire highly skilled Engineering Consultants, Akkodis can also help you start making those connections.
What's on the Horizon for Consulting Engineering?

With the rise in popularity of utilizing Consulting Engineers, Akkodis, is here to help the right people work together in the right ways to achieve smarter outcomes. We are ready to connect Consulting Engineers with the businesses that need their expertise.
Contact us today to get started or check out some of our open positions here!