What to Do After an Interview, a Follow-up: FAQ
Many candidates may think their work is done after the interview. While that might be true for certain situations, it's important to learn how to follow up after an interview. Here are some frequently asked questions about what you can do after an interview.
5 minutes
2nd of January, 2023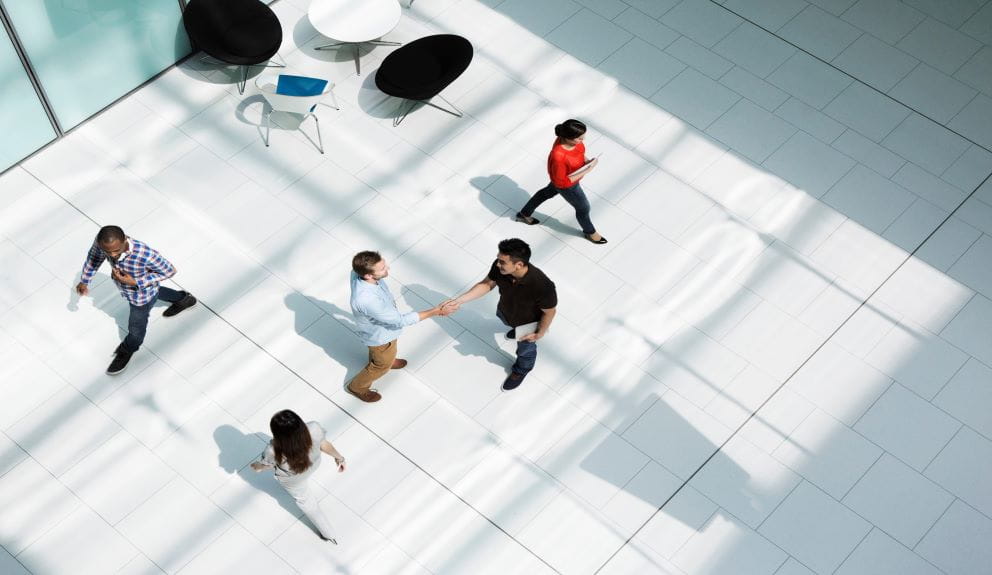 If I Am Serious about Getting the Job, What Should I Do after My Interview?
It's important to get started immediately, so before you leave the interview, let the interviewer know you want the job. Ask about the next step in the process, how many other candidates are being considered, and an estimate of the timetable for completing the process. Ask if it's ok for you to reach out, if you don't hear within a certain time period, and be sure to find out the interviewer's preferred method of communication. If your interviewer requests email communication, stick to that and don't reach for the phone.
What if I Don't Hear from Them after the Interview?
An initial phone interview with no response may require follow-up within the week, just to reiterate your interest in the position. However, you may want to wait 7-10 days after a second interview. While follow-up after an interview is expected, there is a danger in reaching out too often, overwhelming your potential employer with multiple messages and phone calls. Being overly eager or pushy is going to seem annoying and might even hurt your chances of getting the job. Job hunting takes a lot of energy and may take longer than you expected. It's normal to be restless and tempted to continue to reach out to hiring managers, even if it's just to feel like you're doing something. But, it's important to be patient.
Once the Interview Is Over, How Should I Make Contact with the Interviewer?
First, write down everything you want to remember and follow up on from the interview. Then send an email thank-you note to each person who interviewed you as soon as possible. Follow up, however, with a thank-you letter or note sent via snail mail, just to make an extra impression and keep your name in front of the employer. Job-seekers frequently overlook thank-you notes or consider them old-fashioned, so those who send them stand out. Sometimes, a thank you can tip the hiring balance in your favor.
What Is the Proper Protocol for Sending Messages to the Hiring Team?
This is something that varies from company to company; it's best to clarify who your contact person is prior to leaving the interview. That said, follow up with a thank you email to each person who interviewed you, so be sure to get business cards of everyone you interview with to ensure the proper details in thank-you correspondence. Hiring managers say that one of the biggest mistakes job candidates make is not following up; in one survey, 80% of managers stated that thank you messages were either somewhat helpful or very helpful when it was time to make their final decision.
I'm Not Sure What to Say in My Follow-up Thank You. Any Suggestions?
It's always a good idea to send something personalized. Most hiring team members have had enough experience to easily spot a generic thank-you letter, so make the effort to tailor your correspondence to the interviewer. Bring up something you discussed that isn't strictly related to your skills or the job description. You can also use your follow-up email as an opportunity to forge potential long-term professional relationships on LinkedIn. Check to see which interviewers have LinkedIn profiles, and create a logical reason, like a mutual interest, for connecting. You can build a long-term professional relationship with that person and expand your professional network, whether you end up landing the job or not.
I Really Want This Job, but since My Interview, I've Been Offered a Position with Another Company. What Should I Do?
The one time you can reach out in between your initial follow-up and the date the hiring manager gave you is if there is a significant change in your situation. If you interview for your dream job and then get an offer from another company before you hear back, you can write or call, to let the hiring manager know that you have another offer but that you really admire the company and its mission and are hoping to hear from them before deciding. This advice also holds true if you have had a significant change in your portfolio. For example, perhaps you've received a patent relevant to the job, or had a book accepted for publication. Those kinds of achievements should be added to your resume, and sharing the news might influence discussions about your application.
After Further Consideration, I Don't Think That This Job Is Something I Want to Continue to Pursue. Should I Just Wait to See if I Actually Get a Job Offer, or Should I Withdraw My Application?
The hiring team took time out of their busy schedules to interview you, so if you decide the position is not right for you, reach out to the company right away, and let them know that you want to withdraw your candidacy. The courteous thing to do is to acknowledge the team's effort with a gracious thank-you and official withdrawal.
I Was Not Selected for the Job but Would like to Know Why. Is It Ok to Follow Up with the Hiring Manager to Find Out Why They Chose Someone Else?
If you feel like the interview went well, but you aren't offered the job, you can send a note to ask for feedback on the interview and express interest in future opportunities. Thank the interviewer once again for their time and let them know that you enjoyed the interview process and would like to get some constructive feedback on what you can do better in the future to improve your chances of getting a job. Whatever you do, don't burn bridges. Keep your note brief, simple, and upbeat.
Have Questions About Other Aspects of Job Hunting?
Akkodis' staffing professionals focus on connecting your skills and intelligence to the best IT and engineering opportunities out there. Working with one of our representatives can help you locate new roles and opportunities and discover ways to take your career to the next level.