Welcome to Akkodis Academy
The convergence of digital and engineering into a connected world means a fast-changing future for tech workers as old job roles become obsolete and new ones are created. These new jobs will require new specialisms, capabilities, and skills. With Akkodis Academy, you can pursue the IT courses and engineering training you need to reskill and upskill. Let's future-proof your career and engineer a better future together.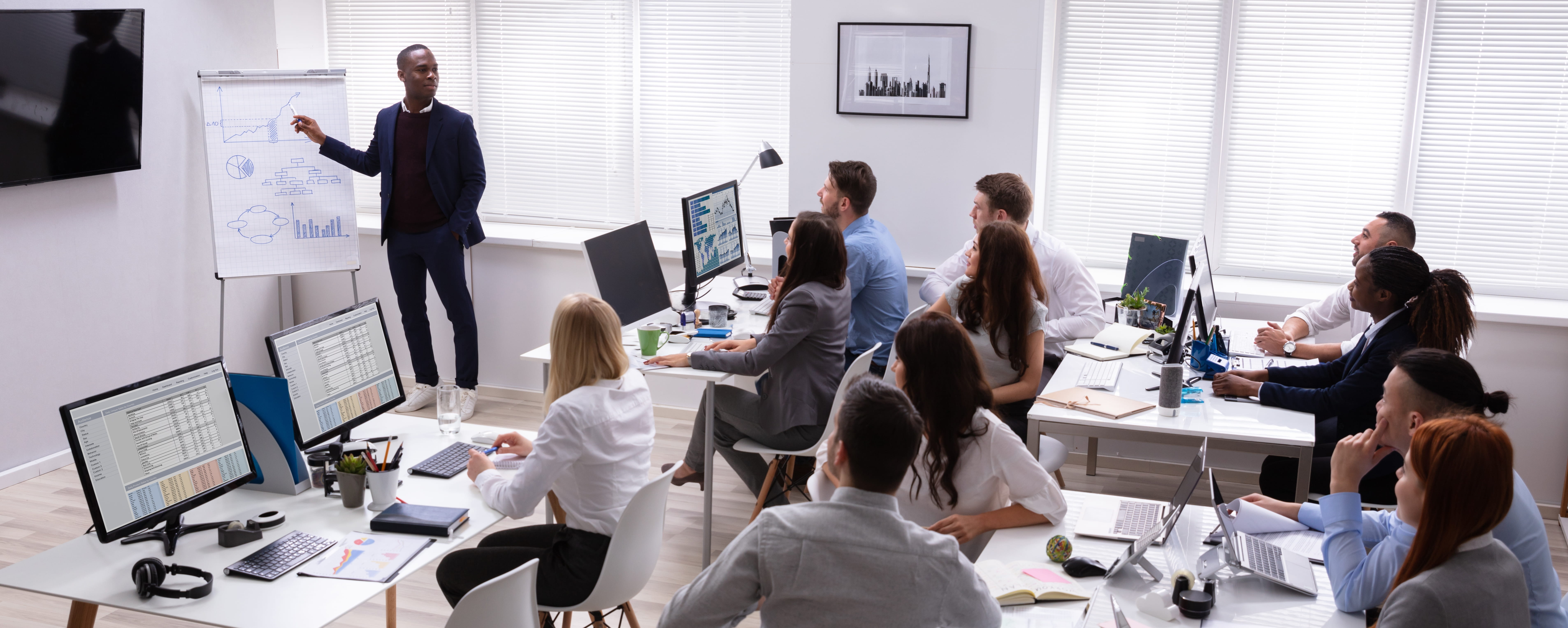 We understand that keeping your skills continuously up to date is vital for your career. Akkodis Academy will help you launch your professional pathway so you can keep ahead of the curve.
We create reskilling and upskilling programs in a variety of formats to fit your specific needs and goals. From self-paced learning paths and study groups to instructor-led online and campus sessions, we shape solutions designed to take talent further.
We offer boot camps, part-time courses or full-time immersive courses to deliver the right training as and when it's required. Each upskilling and reskilling program is specifically structured to deliver innovative training opportunities, wherever people are on their tech career journey.
We work with you to address your learning and skills needs:
1. Kickstarting your career: We can help close any gaps that we jointly identify. This could mean obtaining a qualification which is needed to start your new or next job, or courses of 2-6 weeks for upskilling in a specific technology. We ensure you have the skills you need to succeed in your role.
2. Getting started with traineeships: We can help you start your tech career with a traineeship. Our trainee programs incorporate work experience, preparing career entrants by supporting them in a dedicated program for 18-24 months. Please contact your local Akkodis Academy for more info.
3. Taking control of your future: We take your career progression and employability seriously. Jobs and roles change fast as technologies advance. We provide reskilling and upskilling in line with your career path. We have a strong "career metro map" that allows you to map out where you want to go and what training will help you get there.
At Akkodis Academy, we're committed to supporting you on your lifelong learning journey, helping you map out where you want to be and how you can get there. We do this by bringing our magic triangle to life: Our community of experts, the right career for you and your personalized curriculum.
These three cornerstones of our skilling triangle help visualize how the curriculum (what we teach) informs your career and creates a community of experts and vice versa.
We deliver our programs in a range of ways to match the flow and context of your learning, which could be full time, part time, in person, online or hybrid. We will work with you closely to map out a way that meets your needs.
At Akkodis Academy, we'll find the right learning method for you. Online learning, peer-to-peer review and classic face-to-face instruction are all a part of the learning journey. And we'll make sure your skills are transferable between jobs and sectors: For courses in specific technical skills, 80 percent will focus on the technology and 20 percent on the sector.
We believe in talent, not labels
Diversity in tech and engineering is key in shaping a future-ready, agile workforce. We've launched multiple internal and external programs that deliver the highest quality training to traditionally under-represented people within the tech and engineering industry:
Let's future-proof your career together.