5G from Space, Industry 4.0 on Water: The Internet of Things via Satellite
The world of satellite communications is changing, promising more data throughput, broader coverage, and lower price per bit. New satellite constellations are coming too. Specialists from Akkodis in Denmark are helping one of the leading global satcom companies to stay ahead of the competition.
Akkodis Denmark specializes in providing experts to tech companies in need of embedded developers. That may seem a niche business in the engineering consultancy domain–and it is–but embedded experts are in high demand, now more than ever.
Akkodis specialists have long been working alongside Cobham Satcom's own engineers, providing expert knowledge in hardware design, RF antenna technology, software and more. They have helped strengthen Cobham Satcom's position as a global leader in satellite communications.
Complete Satcom Chain
Cobham Satcom is unique in developing and producing equipment for the complete satcom chain. The only exception is the satellites themselves, which are built by Boeing, Airbus and others.
Cobham Satcom builds the ground stations that connect the satellites to the public internet and to cellular networks as well as the terminals connecting directly to satellites, custom built for planes, ships, and vehicles. Every application has different requirements. A satellite terminal on a ship, for example, needs to have a moveable antenna that can point very precisely to a satellite, even in high seas and rough weather.
Current trends in the satcom industry are driven by the same trend that has transformed your mobile phone into so much more than just a device for making phone calls. It's about constant access to the internet, about transfer of large amounts of data, connected devices, IoT and everything else that makes up today's connected, always-on world.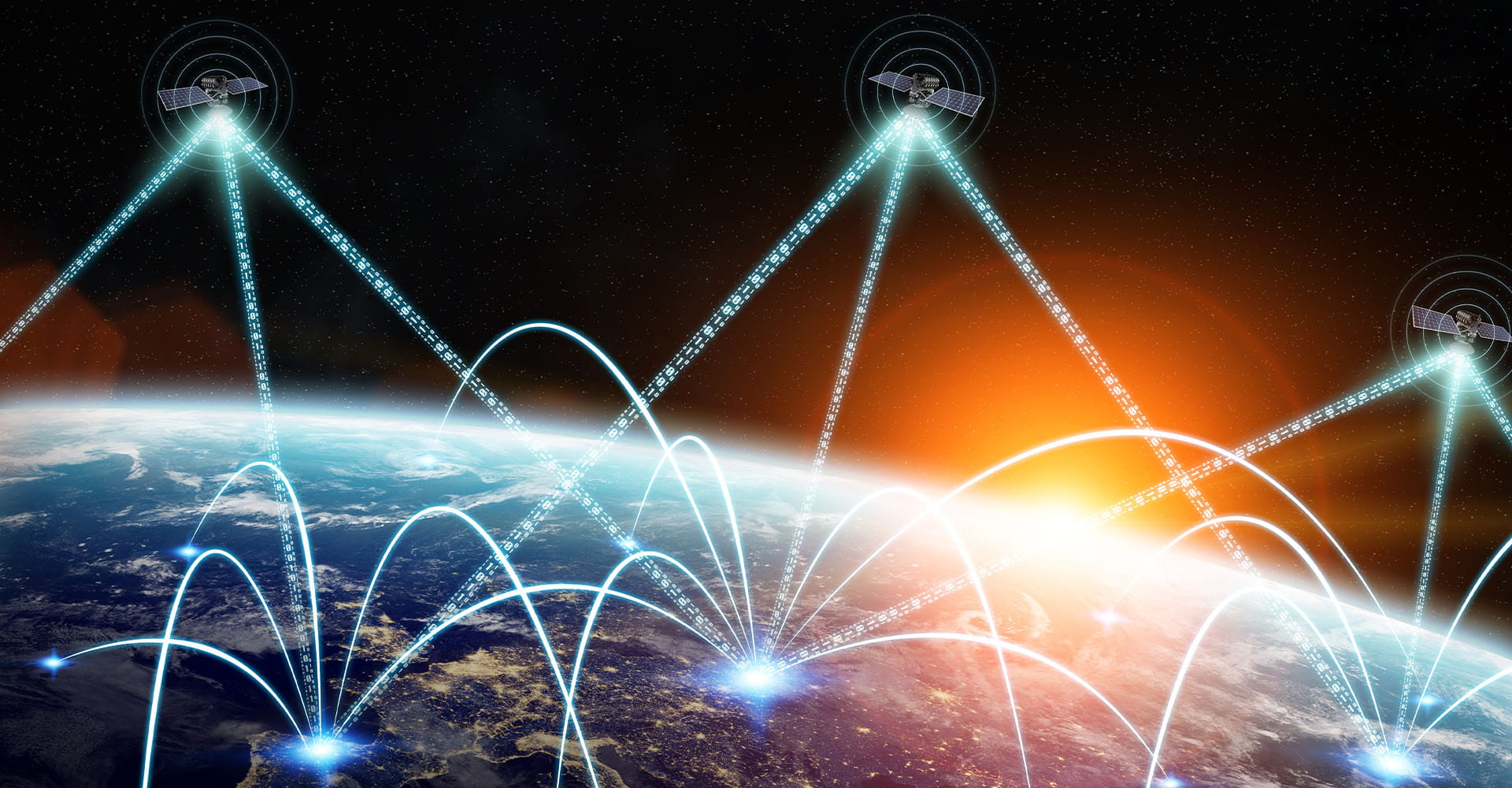 5G and New Markets
While satellite communication is becoming increasingly powerful, it is beginning to take on new roles in the communication infrastructure covering the globe. Cobham Satcom is preparing to map the current population of geostationary satellites into the emerging 5G infrastructure, opening new business opportunities for satcom service providers.
While the traditional users of satcom–government agencies and businesses–have a growing need for powerful connectivity, new users and applications are coming. New markets open up, as the capabilities increase and the price per bit goes down.
Satellite communications are changing fast and specialists from Akkodis Denmark are helping one of the global satcom leaders stay ahead of the competition.