Akkodis Named 'Market Leader' Among Digital Engineering Service Providers in 2023 HFS Horizons Report
The leading global analyst firm's report recognizes that Akkodis 'embraces a digital-first mindset, driving digital transformation, human-in-context, design-led, ultra-agile approach.'
8 minutes
6th of June, 2023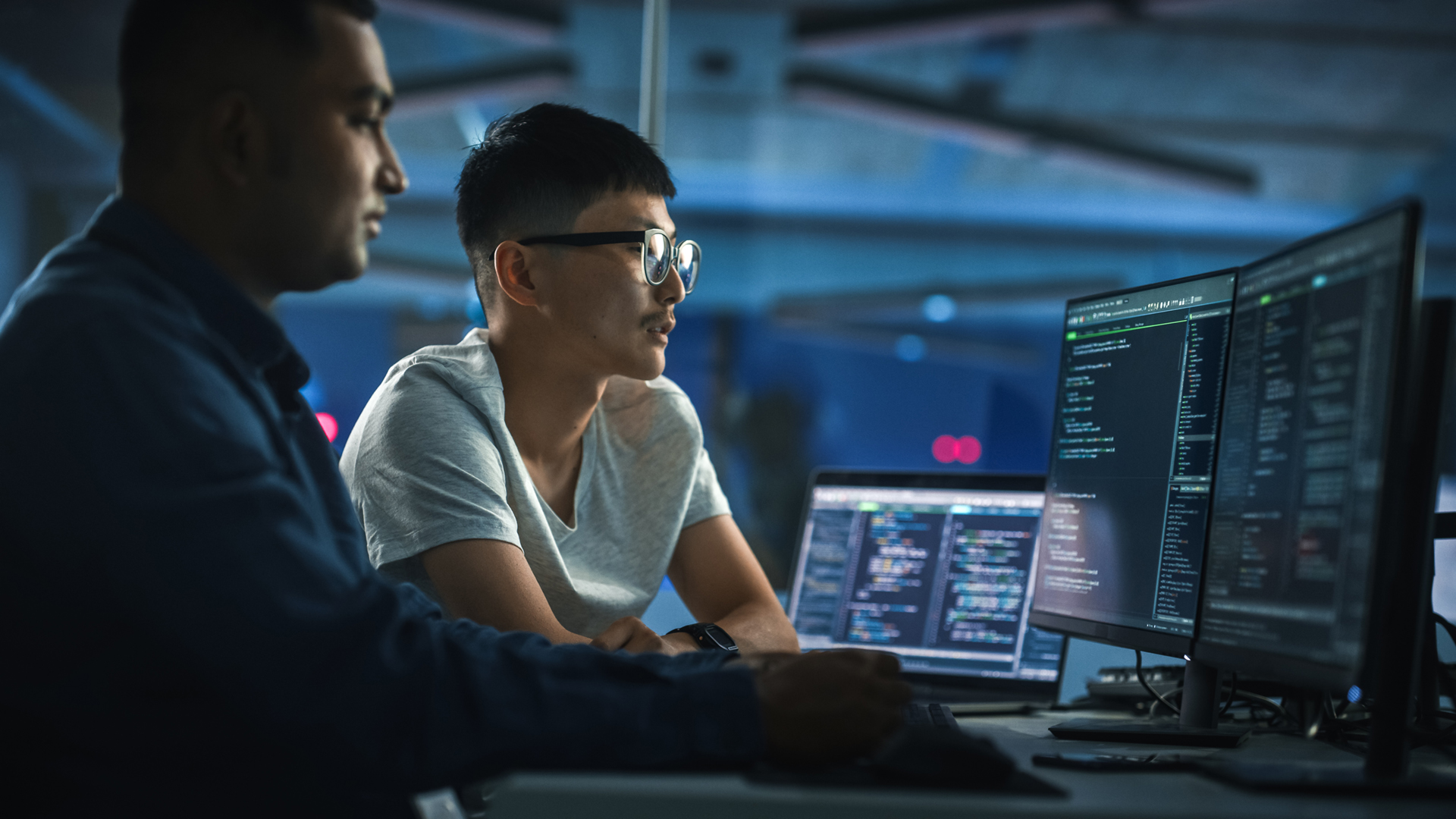 Akkodis, a digital engineering company, is delighted to announce that it has been named a 'Market Leader' in a report by global consultancy and analyst, HFS Research. The report titled, 'HFS Horizons: Digital Engineering Service Providers, 2023', examined 25 service providers' roles in digital engineering and, following assessment, assigned each a 'Horizon' placement.
Akkodis attained 'Horizon 3' – the highest possible Horizon placement – which indicates market leadership across a range of dimensions, including, value proposition, innovation capabilities, go-to-market strategies, and market impact.
Jan Gupta, President, Akkodis, said, "We are honored to be named a Market Leader by HFS Research in their HFS Horizons Digital Engineering Service Providers 2023 report." He continued, "This ranking underscores Akkodis' position as a global Smart Industry leader and tech partner of choice. At Akkodis, our people are passionate about enabling organizations around the world to accelerate in their digitalization. Clients, who are facing technological disruption, trust our solutions and services to inform sharper decisions, improve operational efficiency, and generate new business models – at the pace and scale that's needed."
Nandini Tare, Associate Practice Lead, HFS Research, said, "The digital engineering landscape is currently driven by the need to optimize the use of data as an asset, digitally enable processes, accelerate growth by personalizing customer journeys and deepening customer intimacy." Nandini added, "Akkodis embraces a triangular mindset with tech, people, and vision at the vertices – this enables it to drive digital transformation with an agile approach that fully aligns with the changing needs of its clients."
Formed in early 20221, Akkodis, part of the Adecco Group, brings 40 years' digital engineering heritage and a solid track record in R&D and delivery. With its purpose based on Engineering a Smarter Future Together, Akkodis provides tech services to clients across the world's major industries from Aerospace & Defense and Automotive & Transportation, to Healthcare & Life Sciences and Energy and ICT.
Through its four Service Lines – Consulting, Solutions, Talent and Academy – the report highlights how Akkodis cross-fertilizes expertise from IT and engineering know-how, training, talent management and end-to-end project delivery, to bring to clients the most relevant and efficient solutions. The report also states that 'Akkodis Academy acts as a digital talent incubator and skill accelerator.' In addition, 'Its digital-talent management platform helps build a talent pipeline of digital engineers and works toward upskilling and reskilling talent aligned to technology evolution and client initiatives, offering expertise on-demand and talent as a service.'
Technology innovation: Akkodis' in-house network of research labs
Within the HFS Horizons report, a number of Akkodis' strengths were highlighted including technology innovation. Within its seven global tech practices, Akkodis is nurturing expert communities, including an in-house network of research labs. For example, the Robotic Process Automation lab, within its Data Analytics & AI tech practice, is dedicated to optimizing the quality, speed and cost of a given process – knowledge used to develop and hone global tech expertise.
In addition to the research labs, the company has developed its own proprietary platforms and templates that it uses to test and scale use cases for cross-industry applications. For example, it has developed an AI model that collects and analyses data on vehicle operation, location and health to optimize fleet maintenance and usage. Additional models have been created for use in the energy management and civil service areas. These aspects, combined with its ability to leverage existing templates such as Microsoft Azure and Salesforce, enable Akkodis to package cross-industry use cases that help clients fast-track their projects.
Notes to the Editor
1. Akkodis was formed in early 2022 when Modis, the Adecco Group's high-tech services business, was combined with AKKA Technologies, a leader in engineering R&D services.
About Akkodis
Akkodis is a global digital engineering company and Smart Industry leader. We enable clients to advance in their digital transformation with Consulting, Solutions, Talent, and Academy services. Headquartered in Switzerland and part of the Adecco Group, Akkodis is a trusted tech partner to the world's industries. We co-create and pioneer solutions that help to solve major challenges, from accelerating the clean energy transition and green mobility, to improving user and patient centricity. Empowered by a culture of inclusion and diversity, our 50,000 tech experts across 30 countries combine best-in-class technologies and cross industry knowledge to drive purposeful innovation for a more sustainable tomorrow. We are passionate about Engineering a Smarter Future Together. akkodis.com | LinkedIn | Instagram | Facebook | Twitter
About the Adecco Group
The Adecco Group is the world's leading talent company. Our purpose is making the future work for everyone. Through our three global business units - Adecco, Akkodis and LHH - across 60 countries, we enable sustainable and lifelong employability for individuals, deliver digital and engineering solutions to power the Smart Industry transformation and empower organizations to optimize their workforces. The Adecco Group leads by example and is committed to an inclusive culture, fostering sustainable employability, and supporting resilient economies and communities.  The Adecco Group AG is headquartered in Zurich, Switzerland (ISIN: CH0012138605) and listed on the SIX Swiss Exchange (ADEN). 
Contact
Rebecca Bleasdale
Group SVP, Head of Communications, Akkodis
M. +41786432613
E. rebecca.bleasdale@adeccogroup.com
Lisa Bushka
VP External Communications, Akkodis
M. +18604630770
E. lisa.bushka@adeccogroup.com