Akkodis awarded major contract by Canadian Department of National Defence to accelerate digital transformation
The global Smart Industry leader has been appointed to provide digital modernization services and software in partnership with Thales Canada and KWESST Micro Systems.
8 minutes
20th of July, 2023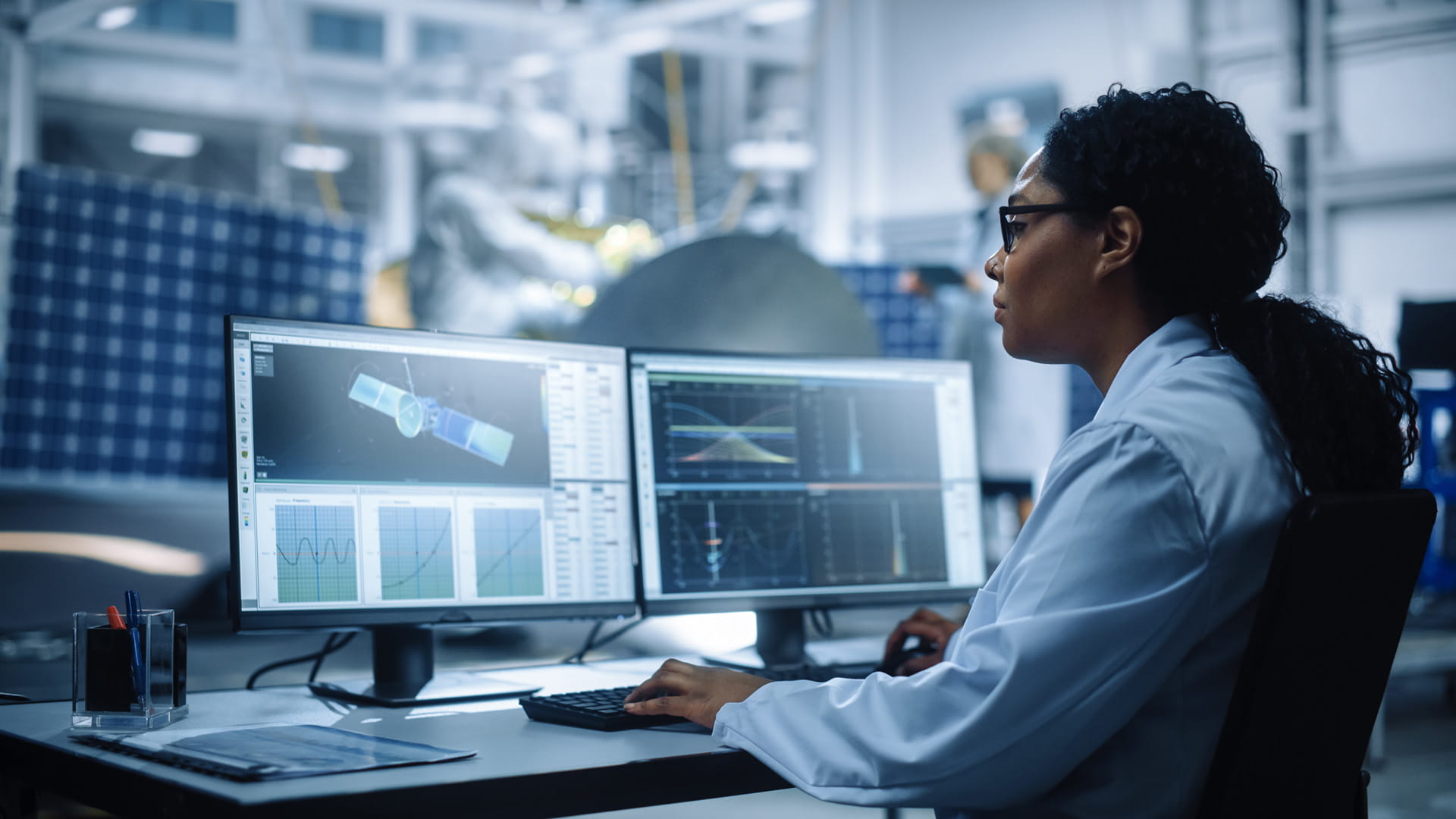 Akkodis1, a global digital engineering company and the tech business of the Adecco Group, is delighted to announce that its subsidiary in Canada has been awarded a major contract by the Canadian Department of National Defence (DND) to deliver professional support services to modernize and transform software systems. The company has received this award as part of a joint venture with two leading industry partners, Thales Canada and KWESST Micro Systems.
Valued at $136 million CAD, the software systems engineering contract will support the DND's Directorate Land Command Systems Program Management Software Engineering Facility (DSEF), which was created to provide in-house software engineering and management capability to the Army, to accelerate its digitalization journey toward modernized and integrated software systems. The initial term of the contract is five years (through April 2028) with five additional one-year extension options.
Akkodis will provide consulting and software engineering expertise that incorporates game-changing technologies such as artificial intelligence (AI) and machine learning, as well as specialized project delivery. The company will partner with Thales Canada, a trusted innovator and collaborator for the digital transformation of Canada's armed forces, and KWESST Micro Systems, which brings unique expertise as a land tactical digitization development and integration house.
Together, the three joint venture partners will collaborate to develop, support, and sustain specialized command, control, communications, computer, intelligence, surveillance, and reconnaissance (C4ISR) software and integration services required to uphold the safety of Canadians.
Tao Qiu, Country President for Akkodis in Canada said, "Akkodis is honored to support the Canadian Government in fulfilling its commitment to strengthen the resiliency of processes, systems, facilities, technologies, and services – essential to the health, safety, security, and economic well-being of Canadians and people around the world."
He continued, "With our consulting and software engineering expertise, combined with the complementary strengths of Thales and KWESST, our JV partners, we will equip the DND with the agility and flexibility needed in a constantly evolving world. We will enable the DND to keep pace with the rapid evolution of technology and accelerate in their digitalization journey. We are proud to be Engineering a Smarter Future Together with the DND and our partners."
Ian Krepps, Vice-President, Business Development & Growth, Thales Canada said, "The opportunity to further enable the Army's digital transformation in close collaboration with Akkodis and KWESST as our partners is one Thales welcomes. It's also an opportunity for us to further leverage Thales' expertise in Land command and control, as well as in collaborative systems. Together, we can innovate and sustain C4ISR solutions that the Army can trust, both in its response to a changing world and in pursuit of Canada's defence policy."
David Luxton, Executive Chairman, KWESST Micro Systems, said, "KWESST is incredibly excited to be working with Thales and Akkodis on this contract. The companies are very highly regarded in the Canadian defence community. KWESST is honored to be a vital force development partner for the Canadian Army as it looks to implement its Digital Modernization Strategy."
Work is expected to commence before the end of 2023, primarily based in the National Capital Region, with support provided across Canada at various DND locations.
Notes to the Editor
1. Akkodis was formed in early 2022 when Modis, the Adecco Group's high-tech services business, was combined with AKKA Technologies, a leader in engineering R&D services.
About Akkodis
Akkodis is a global digital engineering company and Smart Industry leader. We enable clients to advance in their digital transformation with Consulting, Solutions, Talent, and Academy services. Headquartered in Switzerland and part of the Adecco Group, Akkodis is a trusted tech partner to the world's industries. We co-create and pioneer solutions that help to solve major challenges, from accelerating the clean energy transition and green mobility, to improving user and patient centricity. Empowered by a culture of inclusion and diversity, our 50,000 tech experts across 30 countries combine best-in-class technologies and cross industry knowledge to drive purposeful innovation for a more sustainable tomorrow. We are passionate about Engineering a Smarter Future Together. akkodis.com | LinkedIn | Instagram | Facebook | Twitter
About the Adecco Group
The Adecco Group is the world's leading talent company. Our purpose is making the future work for everyone. Through our three global business units - Adecco, Akkodis and LHH - across 60 countries, we enable sustainable and lifelong employability for individuals, deliver digital and engineering solutions to power the Smart Industry transformation and empower organizations to optimize their workforces. The Adecco Group leads by example and is committed to an inclusive culture, fostering sustainable employability, and supporting resilient economies and communities. The Adecco Group AG is headquartered in Zurich, Switzerland (ISIN: CH0012138605) and listed on the SIX Swiss Exchange (ADEN).
Contact
Rebecca Bleasdale
Group SVP, Head of Communications, Akkodis
M. +41786432613
E. rebecca.bleasdale@adeccogroup.com
Lisa Bushka
VP External Communications, Akkodis
M. +18604630770
E. lisa.bushka@adeccogroup.com