Akkodis UK
It's our ambition to make incredible happen for our clients, our people and our planet. Together with our 1,000 experts in engineering and IT, we combine our passion for people with technology, accelerating digital transformation for UK organizations for over 25 years.

We are known for our ability to develop solutions for complex challenges, offering people, process and technology innovations to build a smarter future.

We deliver in cutting-edge environments, building the right talent solutions for your business.

We are Akkodis.
At Akkodis, we build solutions for our clients, and you build a career. At the heart of digital transformation is IT and Engineering. How these two traditional technologies converge to create the latest change in worldwide digital innovation is pivotal to the future of all our lives.

We work with some of the biggest brands across Aerospace, Automotive, Health, Manufacturing and Financial Services. We make the incredible happen. If you have a passion for a smarter future, then work with or for us!

We are Akkodis.
A smarter future means smarter for industry, smarter for people but it also means smarter for our environment.

We believe in giving back through our social purpose initiatives having been a partner with Shelter for the last 2 years on their GROW campaign.

We have built our business around inclusivity and actively strive for diversity in our workplace. We know that we can only build a smarter tomorrow through our actions. As part of The Adecco Group, we have D&I leaders across equality forums in Gender, Sexuality, Mental Health and Ethnicity.
Akkodis is proud to serve and support UK Defence and the Armed Forces Community. As a signatory to the Armed Forces Covenant and having received the Silver Award under the Ministry of Defence Employer Recognition Scheme, we are committed to attracting ex-Armed Forces personnel and their dependants to our business. Knowing the unique knowledge, experience and fine personal attributes that ex-Armed Forces personnel possess, we offer a range of employment opportunities in a broad range of disciplines. We also make special arrangements for those who join us with Reserve Service commitments. We support the wider Forces Family by actively supporting Reserve Forces, Cadet Organisations and Service Charities. We recognise the contribution that our Armed Forces make to the Nation's security and constantly strive to proactively advocate and support that endeavour, both internally and externally. If you would like any further information, please contact our Armed Forces Champion, andy.brownley@akkodisgroup.com.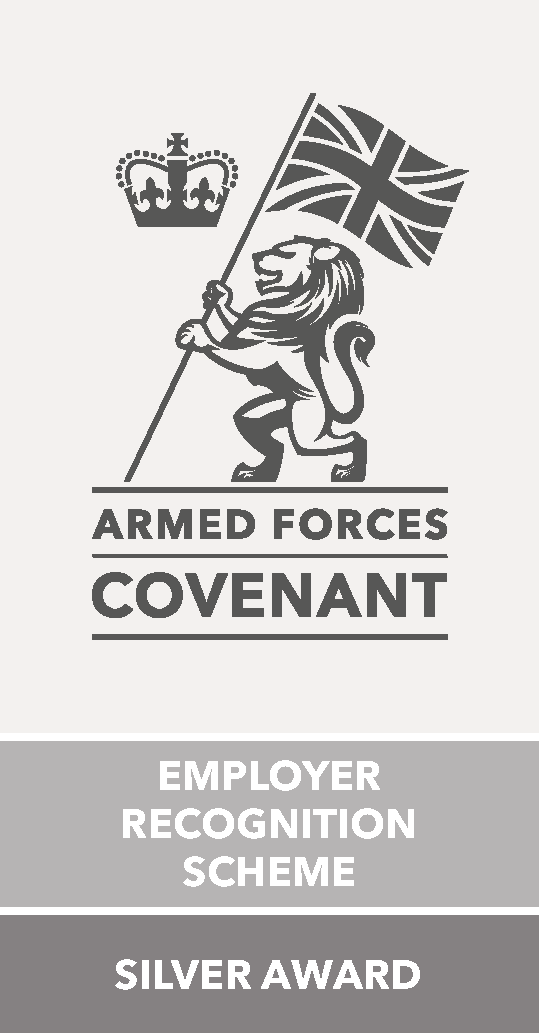 Let's engineer your smarter
future together