Celebrating Pride: 7 questions about LGTBQ+ and Tech
Pride Month is the opportunity for us to reflect on the importance of fostering inclusivity and celebrating diversity. We are kicking off pride month with our Head of Diversity & Inclusion at Akkodis France, Gaetan Marescaux, who answers seven questions about LGTBQ+ and the Tech Sector.
5 minutes
5th of June, 2023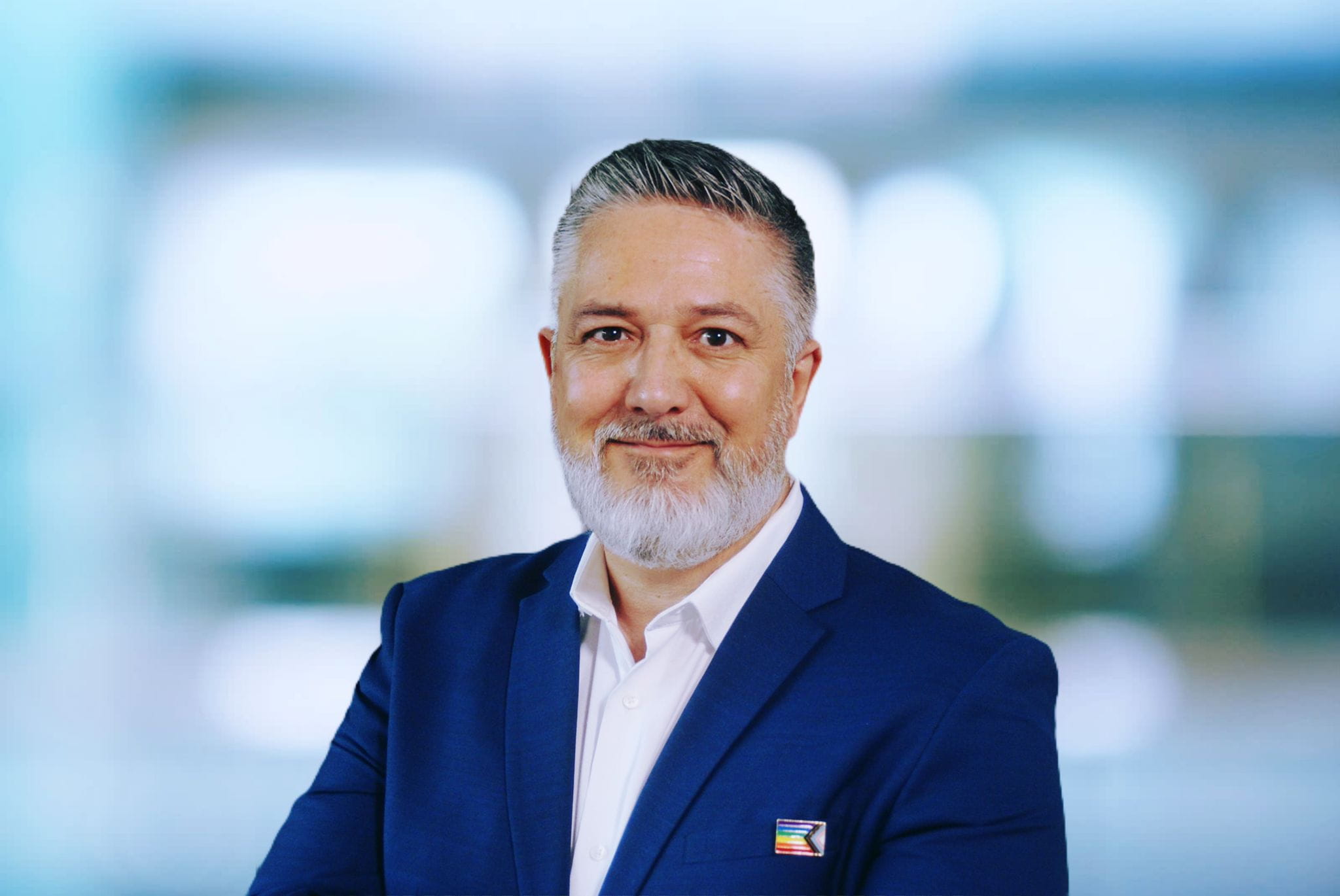 In this conversation, we explore Gaetan's role as a leader in championing LGBTQ+ rights within our organization and discuss his perspectives and achievements in fostering inclusivity and equality in the tech landscape.
What are some of the most important challenges faced by LGBTQ+ individuals in the technology industry, and what measures can be taken to address these issues?
LGBTQ+ individuals in the technology industry may face challenges, including discrimination and harassment, insufficient support, underrepresentation, lack of visibility, and a lack of family support. Employers can address these issues by creating an inclusive corporate culture, implementing anti-discrimination policies, and establishing support groups for LGBTQ+ employees. Further actions include diversifying the workforce, providing leadership opportunities, and offering familial support for LGBTQ+ employees. These initiatives not only enhance the working experience for LGBTQ+ employees but also promote diversity and inclusion, thereby contributing to a stronger and more prosperous company.
Why do we need to talk about sexual orientation or gender identity at work?
Every individual, regardless of their differences, should feel included and safe in their workplace. The latest "LGBTQ+ Barometer" by l'Autre Cercle - IFOP, published in June 2022 in France, reveals that 1 in 4 LGBTQ+ individuals has experienced at least one instance of LGBTQ+-phobic aggression in their organization, 41% of employees hear LGBTQ+-phobic expressions in their workplace, and only half of LGBTQ+ individuals feel "visible" in their professional environment. These statistics underscore the reality that LGBTQ+ employees frequently encounter discrimination and hostility at work, contributing to feelings of exclusion. It's vital that companies understand these issues and take action to ensure the safety and inclusion of LGBTQ+ employees.
In 2023, it is crucial to empower everyone to be themselves and flourish at work, regardless of their sexual orientation or gender identity. Promoting open-mindedness and fair hiring practices that respect diversity not only enhances a company's appeal but also boosts productivity and increases satisfaction and engagement among all employees. The diverse perspectives and skills brought by LGBTQ+ employees create a more agile, dynamic, and innovative company.
On June 7th, the General Management of France will renew its commitment to the inclusion of LGBT+ individuals, which was already initiated in 2019 under the Modis brand, by signing, for the second time, the LGBT+ commitment charter of the association "l'Autre Cercle," and this time, under the Akkodis brand. This charter symbolizes the guarantee of a reassuring and inclusive work environment, without any discrimination based on sexual orientation, gender identity, or romantic attraction.
Gaëtan, in 2021, you were elected as the "LGBTQ++ Role Model Leader" by the Association l'Autre Cercle, of which Akkodis will sign the LGBTQ++ non-discrimination charter for the second time in June 2023. Could you explain to us what the status of "LGBTQ+ and Allies Role Model" entails within the company?
Thriving professionally through one's talent and skills is inherently linked to the ability to be open about one's personal life, reinforcing the close connection between professional and personal realms. "L'Autre Cercle, " an organization advocating for LGBTQ+ inclusivity, organizes the annual "LGBTQ+ Role Models and Allies" event. This ceremony recognizes individuals demonstrating outstanding leadership in promoting LGBTQ+ inclusion in the workplace. Through their unique experiences, open-mindedness, and personal journeys, these "Role Models and Allies" strive to enhance visibility for LGBTQ+ individuals in the workplace and offer support to those who might feel unable to reveal their true identities openly.
In a company, an LGBTQ+ role model is a prominent figure who positively impacts the LGBTQ+ community. This individual openly identifies as a part of this community and serves as an inspiration for other LGBTQ+ employees. Allies work to ensure that everyone feels welcomed and valued in the professional arena, reinforcing inclusion as an element of team organization. Based on the belief that diversity is a valuable asset, identifying and supporting "Role Models and Allies" can pave the way towards a more respectful, inclusive, and compassionate work environment.
How has technology impacted the LGBTQ+ community in terms of visibility and representation?
Technology plays a significant role in shaping the visibility and representation of the LGBTQ+ community. Platforms like Facebook, Twitter, and Instagram enable LGBTQ+ individuals to connect, discuss relevant issues, and form virtual communities. These social media channels empower people to openly express their sexual or gender identity online, fostering a sense of community and support. LGBTQ+ oriented blogs and websites, such as Têtu and PrideAvenue, serve as platforms for individuals to share personal experiences and reflections on pertinent issues, thus amplifying the voices within the LGBTQ+ community.
In addition, dating apps have drawn members of the LGBTQ+ community closer together, facilitating the discovery of potential partners. Importantly, these apps have fostered safer spaces for LGBTQ+ individuals, enabling interactions that can sometimes be challenging to find in a predominantly heteronormative society. Overall, technology has significantly improved the visibility and representation of the LGBTQ+ community by providing safer, more accessible means for its members to connect and communicate.
How can technology be leveraged to promote inclusivity and acceptance of LGBTQ+ individuals in the workplace?
Technology can be a powerful ally in promoting inclusion and acceptance of LGBTQ+ individuals in the workplace. Utilizing various technological tools aids in raising employee awareness, organizing support groups, and implementing inclusive policies. Secure communication platforms empower LGBTQ+ employees to share their experiences and concerns with management confidently. Online awareness campaigns via social media also serve as a valuable tool for promoting inclusion. By leveraging technology, businesses can improve the working experience for LGBTQ+ employees, thereby fostering a more diverse and inclusive environment.
How can virtual and augmented reality be used to create more inclusive and supportive environments for LGBTQ+ individuals?
Virtual and augmented reality are valuable tools in fostering inclusive environments for LGBTQ+ individuals. Organizations can harness these technologies to deliver training and information on LGBTQ+ issues, offer interactive educational experiences, and create a secure environment for individuals undergoing gender transitions. The establishment of virtual spaces for LGBTQ+ resource groups can also be advantageous. These tools provide training opportunities, networking possibilities, and emotionally engaging experiences for individuals and teams. Consequently, they contribute to a more inclusive world for everyone.
How can AI and machine learning be used to identify and combat discrimination against LGBTQ+ individuals in various industries, including healthcare, education, and employment?
Artificial intelligence (AI) and machine learning (ML) can be used to identify and reduce discrimination against LGBTQ+ individuals in the healthcare, education, and employment sectors. These technologies can identify gaps in healthcare provision, monitor discrimination in educational contexts, and help curb hiring biases. Algorithms can target these disparities, aiding healthcare professionals, educators, and hiring managers in improving experiences for LGBTQ+ individuals. The deployment of AI and ML can significantly contribute to creating more inclusive environments for LGBTQ+ individuals across a multitude of industries.