Our People: Experienced Recruiter Lars
Working as an experienced recruiter at Akkodis. Who better to talk about that than our own recruiter Lars? He provides an insight into his daily work and explains why he chose the recruitment profession in the first place.
5 minutes
14th of April, 2022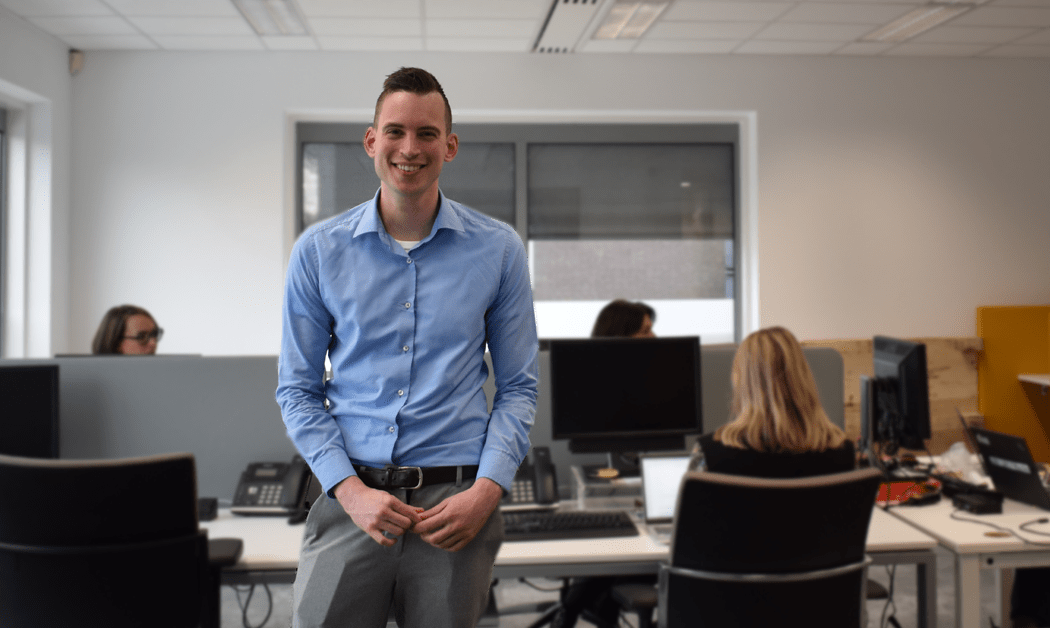 My name is Lars and I work as an experienced recruiter at Akkodis. Before this I worked for two years as a recruiter and account manager. I have completed the study HBO Commercial Economics. In addition to my work as a recruiter, I'm working with my girlfriend on building a new house, which involves a lot of planning. In the hours that remain, I like to cycle or play tennis. In the weekends I like to have a drink with friends.
Why did you become a recruiter?
'The nice part about recruitment is that, besides the commercial side, I am constantly in contact with people. Of course you are busy achieving commercial goals, but on the other hand the social aspect is also very important. This combination was the main reason for me to choose the recruitment profession.'
What do you get up to as a recruiter?
'As a team we have a number of clients for whom we as Akkodis actively recruit, often with ongoing vacancies. The first priority is to fill the vacancies, and I have a lot of contact with the candidates and the client. Our Talent Manager takes care of the support and is in constant contact with our consultants. As a team we start every day with a start-up, to divide the work and to determine which vacancies are important.'
What competencies are important as a recruiter
'As a recruiter, you need to be proactive and have an interest in people. It also requires a dose of adaptability and the ability to switch quickly. It is important that you build a good network so that you can introduce potential candidates. As a recruiter you build certain connections with candidates and you make sure that the relationship remains good. On the other hand, you have to be commercially driven because ultimately your goal is to achieve success.'
What is the biggest challenge?
'It is that you have to be able to deal with setbacks. The results are not always directly measurable, so not giving up is essential. Having faith in your own way of working, being proactive and showing a genuine interest in people are, as far as I am concerned, the ingredients for becoming a successful recruiter.'
What are you most proud of in your role as a recruiter?
'I am most proud of the successes and growth that we have achieved with Akkodis Life Sciences. I am also proud of the personal contribution I have made to these successes. I recently received an award for this, which gives me a very good feeling.'
Why should you become a recruiter at Akkodis?
'At Akkodis there is a pleasant working atmosphere with easily accessible contact with all colleagues. There are various opportunities on offer and I am happy to take them. My ambitions and ideas are immediately taken seriously. In short, you get plenty of opportunities and freedom here. If you have certain talents and you show them, Akkodis will look at how you can use and develop them.'
Have you become enthusiastic about Lars' story? And would you like to work as a recruiter?
'Then Akkodis is looking for you. We are growing, which means we are looking for new colleagues. Check out our internal vacancies for recruiter on our website or discover one of our other vacancies.'